Hello from a rainy SoCal! It's crazy over here with all this water dropping from the sky. What is this all about? I took a 3 mile run just to run in it. I had to get back because there was someone coming over to work on a lil drywall situation (there's still a hole from the flood of 2015).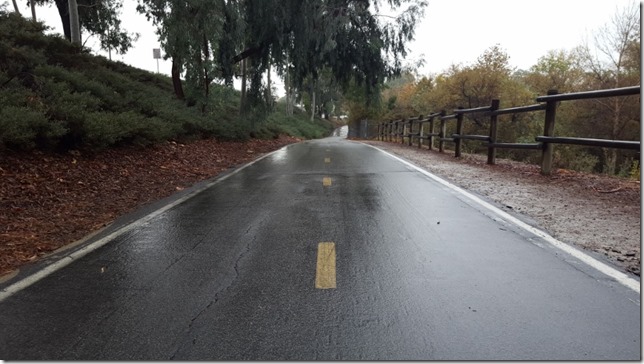 I did some strength training while catching up on random TV. Where are all the good shows?!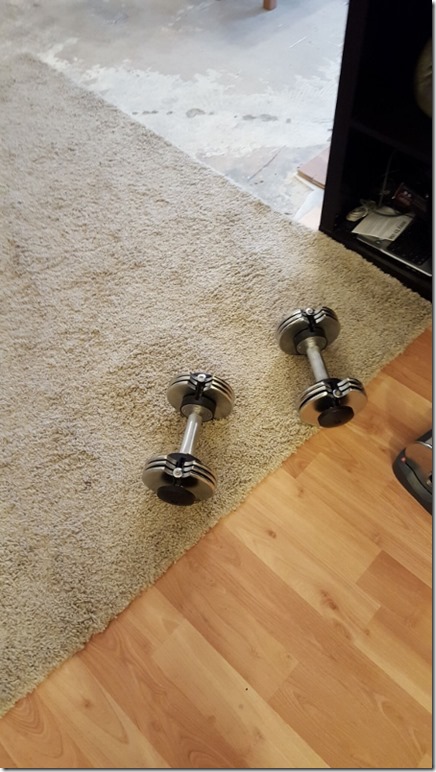 Stitch Fix Review December
And now the moment I've been waiting for… going through my new Stitchfix Delivery!
I received the order yesterday and immediately loved how everything looked. But because of some recent purchases I didn't keep everything. Here is the fashion delivered report…
1. These Whitney Faux Leather Sueded Detail legging – kept. Loved that they are warmer than my jeans and look nicer.
(Similar leggings here.)
2. Claude Lace Up Detail Top – returned. I didn't like that it was a little short in the torso. I like longer tops.
3. Cienna Dress – returned. I LOVED this dress, but just bought a very similar cut and color dress! That obviously means my stylist 'gets me'!
4. Kerry Raglan Lace Detail Top – returned. I have a similar sweater and it was a tiny bit big so it looked messy. But I love anything with a little lace detail, so I still like this one.
5. Elissa French Terry Moto Jacket – kept. I loved the fit and feel of this jacket. I know it's going to be on my regular rotation for a long time.
My mom and I recently had a conversation about how I always ruin tops or outfits by wearing an old hoodie on top. This is just as comfy as a sweatshirt, but looks a lot better and has a lot less food stains (for now).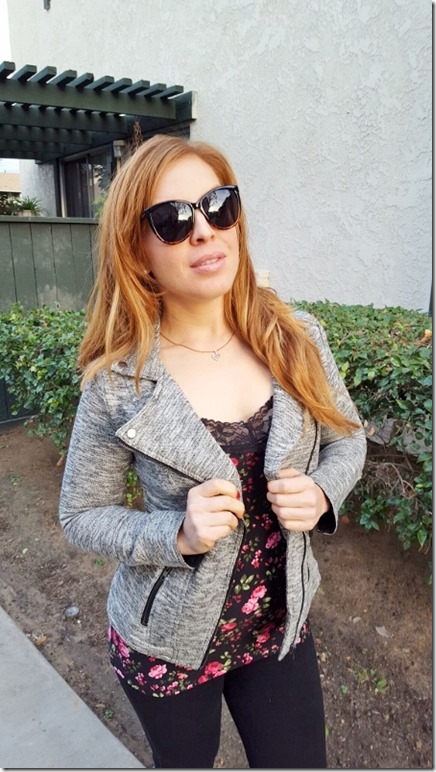 (similar jacket // similar option 2)
Question: Are you all ready for Dec 25th?
I am super not mentally prepared.