Hello! I have been a busy little baker today! I made the FAMOUS Pioneer Woman Cinnamon Rolls I've been hearing about for years. These are legendary.  I've heard about these all over the place. And finally I bit the roll and went for it. Well, truth be told, I did feel a little pressure from Ree herself…
Ha! What are the odds of that?!!
I was a little afraid to make these since I've never made a bread with yeast before. And I really wanted to make something amazing since I was giving them away as gifts. So I figured I'd attempt to make them and if it was a disaster I'd come up with a back-up plan (read as: buy See's Candy to give instead).
These were my cinnamon roll steps:
1. Get the Pioneer Women's Cinnamon Rolls recipe here.
2. I screen shot the recipe and got all the ingredients with Ree's nod of approval at the store. That wasn't weird at all. (Note: It took all my effort not to ask someone to take a pic of me with the cardboard cut out.)
3. Then it was time to actually made the dough… I successfully made the dough rise like magic!
This is the part I was most intimidated about. I know how to read, measure ingredients, bake… but I don't know how to follow directions exactly. There's some part of my brain that can't follow along with details and likes to put my own spin on things. Well, I knew I couldn't do that with the dough so I really tried to do it exactly as the recipe says. And it worked!
4. I refrigerated the dough for an hour to chill. I'd suggest longer if you aren't used to working with dough. She said in her tips that refrigerated dough is easier to work with.
5. I made the BIGGEST mess of butter and flour and sugar ever. But it was totally worth it.
6. I made all the rolls last night and refrigerated them. This morning I took them out to rise.
Then, went for a run…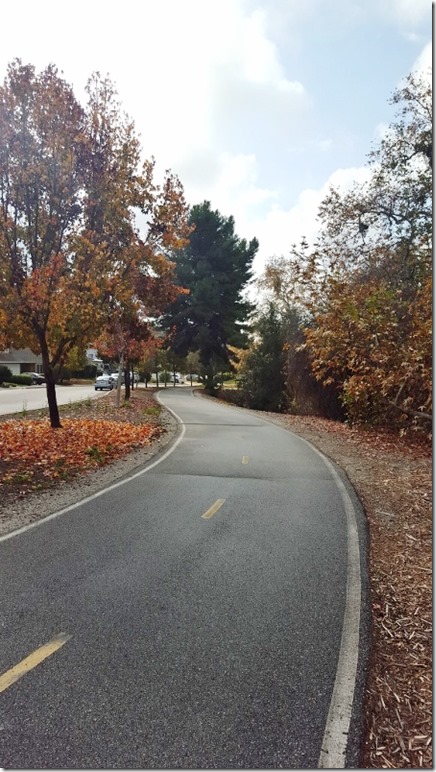 and baked them when I got back.
7. My house smelled like magic and happiness and unicorns and angels.
Final thoughts:
It wasn't super difficult. It was messy though. Yes, they are delicious. They live up to the hype.
I totally recommend you make these too! I want to make this a new Christmas tradition. We'll see if my family requests them!
Question: What's the best thing you bake?