How to get out of a Running Rut… The Running Shoe Insoles I use and more – Q and A from @RunEatRepeat's latest instagram questions.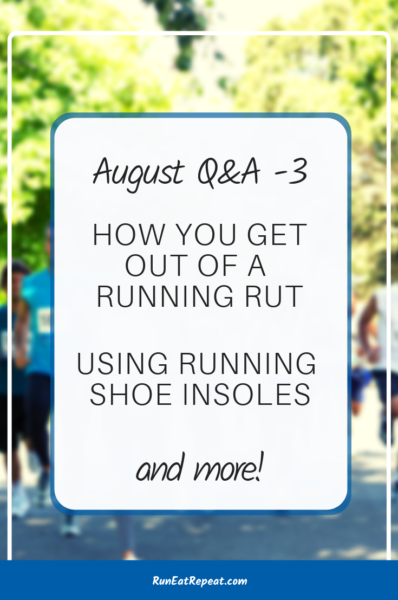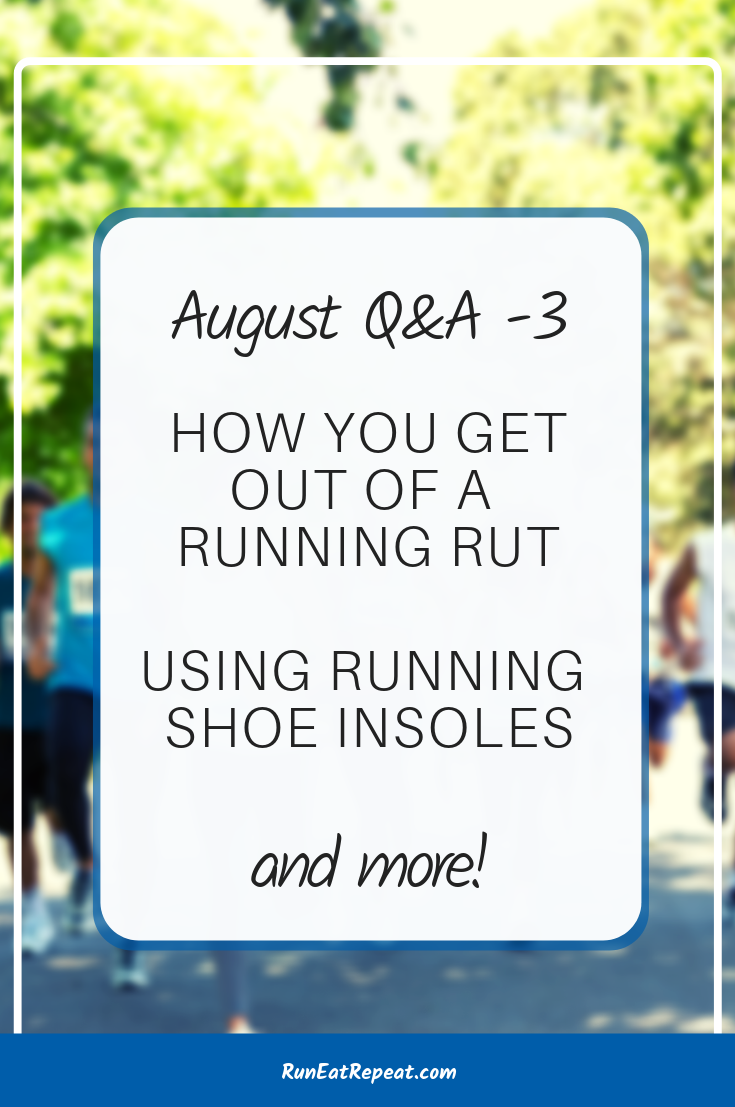 Have you ever used shoe insoles?
Yes – I have some specially made from Road Runner Sports! They recently updated their Shoe Dog experience to find you the right running shoe. 
The process includes running on a treadmill with a video camera on your feet to watch your strike and landing.
It's the Perfect Fit Zone and they have them at all Road Runner Sports – you can visit a store or order online. 
Are you running Lexus Lace Up Irvine again? If so, I'll see you there!
YES!
Use MONICA10 for 10% off Lexus Lace Up Irvine and/or the other Lace Up Races!!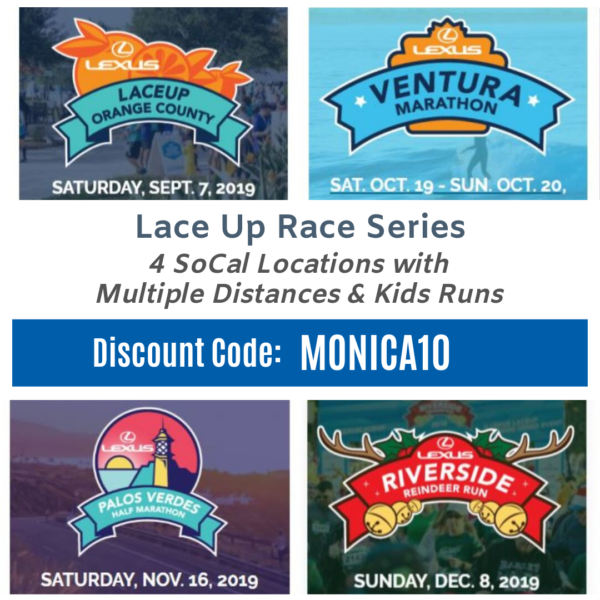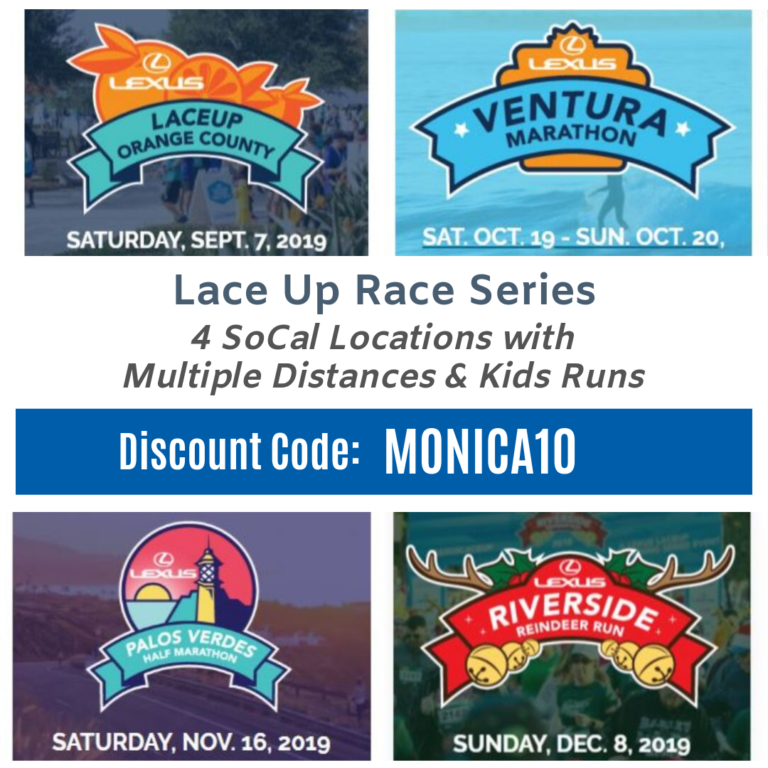 Check out the Lexus Lace Up Race Series info and more Race Discount codes here*
What to do when you are always exhausted before you run but get plenty of sleep?
Figure out why you're tired and try to fix it. 
It doesn't sound like you're tired from running… but overall tired, right? 
Are you really getting enough sleep? 

Is it quality sleep… are you tossing & turning? Sleep apnea? Other??

Is something making you extra tired? Period, pregnancy, stress, depression, over-training? 

Is it your nutrition?

Is it a medical issue?
Your hair looks so good! Do you color it or have extensions?
In person my hair is tragic. But… I mean, thank you!
How do you get out of a running rut?
Set a goal! It doesn't have to be a race… but set a goal that will help you measure progress, stay accountable, get motivated and excited to run. 
How to get motivated and excited to run better:
Sign up for a race.
Join a Running Group
Join a Challenge (Like Pile on the Miles or Run Bet – coming again soon)
Trail Running or find another way to rebrand your runnning game with something new
Try another sport that involves running
Run with a friend
Treat yourself!
If you have a question… Ask!
Each week I put out a call for questions in my Instagram stories @RunEatRepeat
Or you can…
Email: [email protected]
Leave a voicemail: 562 888 1644
Tip: All Q&A from the IG stories are saved in the highlights for that month.