Hello friends… this might be it, I might be about to kick the bucket. I'm not trying to be dramatic, but I realized that I have been eating massive amounts of bugs. Not by choice.
I found a bug in my salad last night. And it just made me aware of all the bugs I eat that I don't even realize. Sometimes when I'm crunching on salad I think it get a little sand but all this time I've probably been chomping bugs!!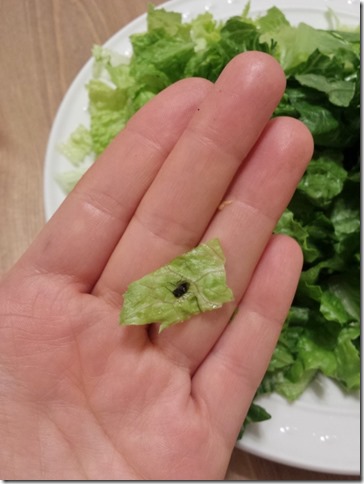 Remember that time I was eating grapes and found a black widow in them?!?!?!!!
#Flashback of America! Ha. Blogs are weird that you can look back on your life like that.
Okay, let's back up to happier things like running and eating (not bugs tho).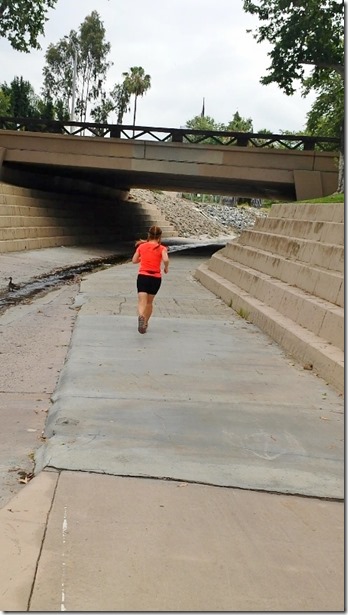 I started the day with a good run. Ahhhhh! I needed that after yesterday's bad run.
I ate some blueberries when I got back and watched Vegas wrestle with my Hokas.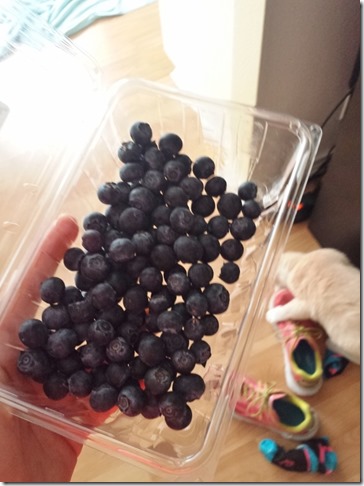 (Check RunEatRepeat Instagram for a cute video of him.)
Then, I made a quick smoothie for a post run snack. This is a pina colada one and it was amazing!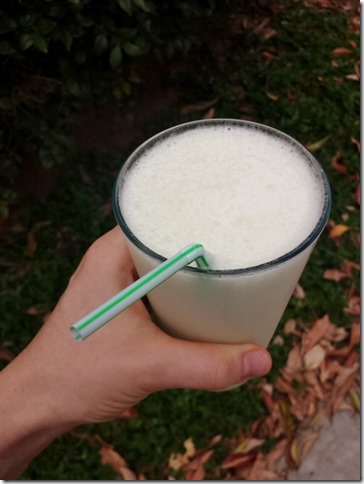 Then, I had to rush to my last laser hair removal appointment. This is the 6th appointment. I've been waiting to share the experience and results with you until I was done with all the sessions. Let me know if you have specific questions. (Spoiler: I am not getting the same results as a lot of the other reviews/results I've read online.)
I headed to my fam's to drop off a bunch of stuff and my hands were full walking to my car so I put my drink in my purse. Efficient.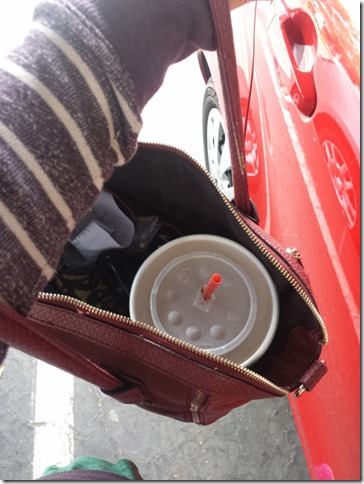 After a few errands I headed to my fam's casa. I brought over some of the Cabot cheese I got earlier today and decided to make epic grilled cheese sandwiches for my little brother and myself. I went with a sweet and salty theme…
One side strawberry jelly, one side sharp cheddar. Cook. Eat. Bribe your little brother to be your friend.
He was skeptical at first, but liked it!
I also ate a whole avocado and a bunch of Toufayan chips.
And I raided their fridge and cabinets and discovered some pan dulce!
Have you ever seen Marranitos? They are Mexican cookies shaped like a pig and molasses flavored.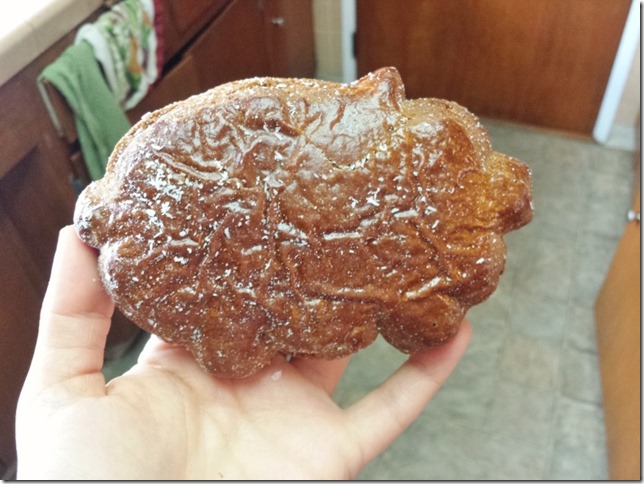 My favorite pan used to be the red shell shaped one because it was cake-y and super big. My brother loved the big cookie with sprinkles (but I think it's dry and not too sweet). Now I feel like I kinda like the pig cookie and conchas – but only if they're fresh.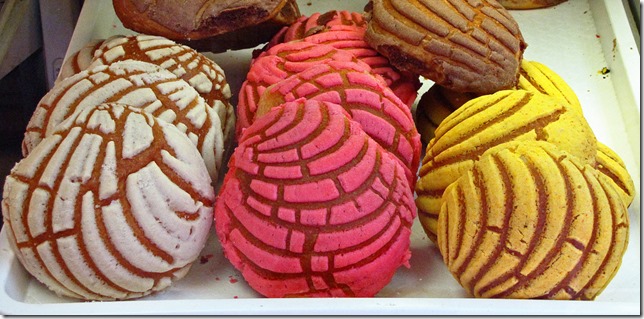 Check out my latest post on Women's Running – The Easiest Green Monster Smoothie
Question: Have you had pan dulce?
Eaten a Bug??
Had a Donut lately? Cake?
Now I want cake.