Hello! I ran the Avocado Half Marathon this morning! Aka the race I ran last year where I LOST MY KEYS!
Early wake up call because even though the race didn't start until 7:30am the race was an hour away and the last shuttles from the parking lot left at 6:30am.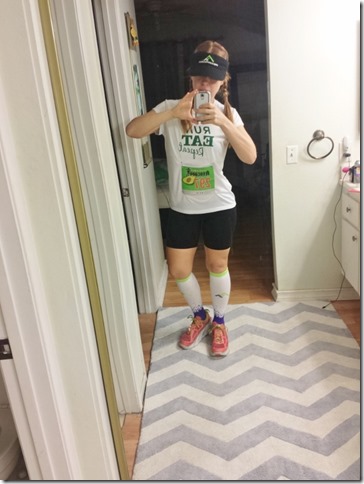 This time I double knotted my key on my shoe laces. And I looked down to check on it probably about 692 times.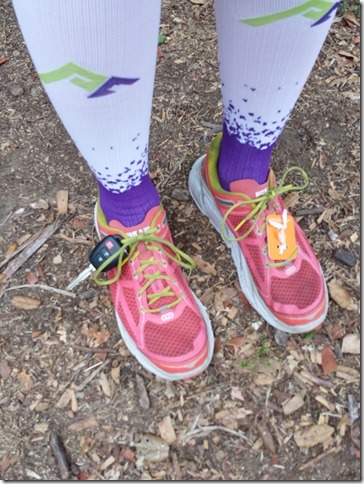 Before the race I did a warm up according to the park's workout circuit instructions…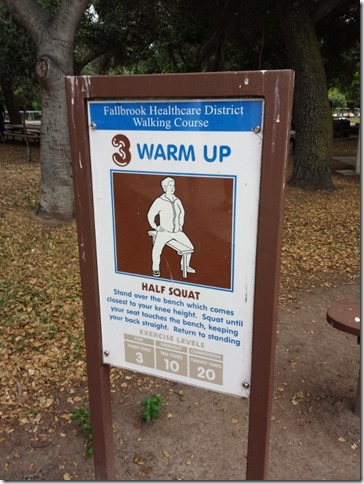 I can't make this stuff up.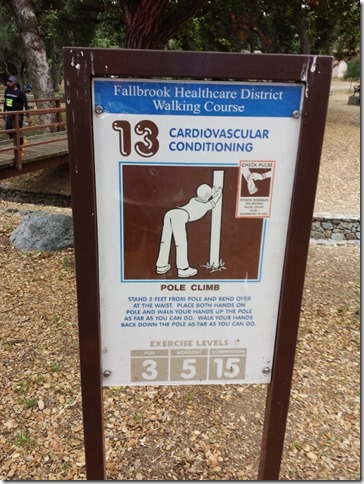 After a quick trip to the restrooms and a run-in with a few readers (how'd it go Shannon, Adrian, Elizabeth, Amy… who am I forgetting?) it was time to line up!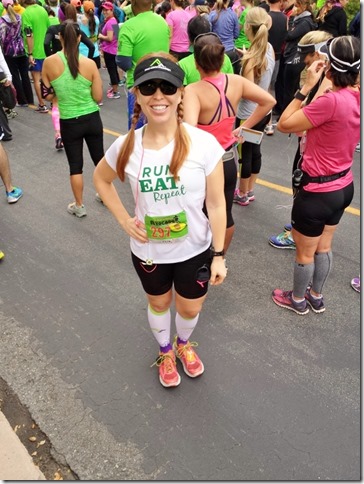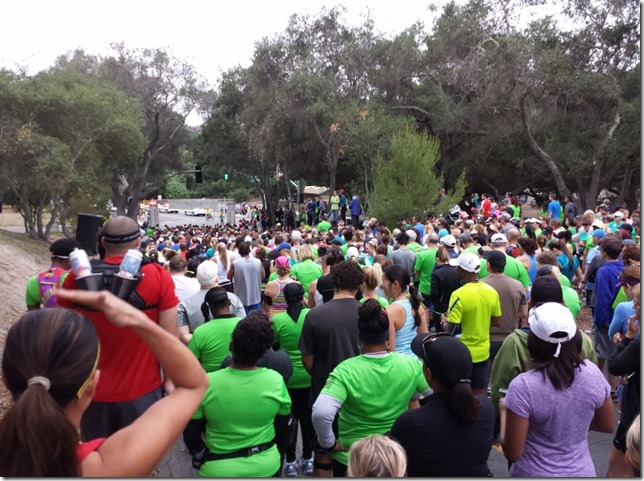 The charity partner of the Avocado Half Marathon is Fueled by the Fallen.
This race is well organized, small, friendly, fun, avocado-themed… so much great stuff.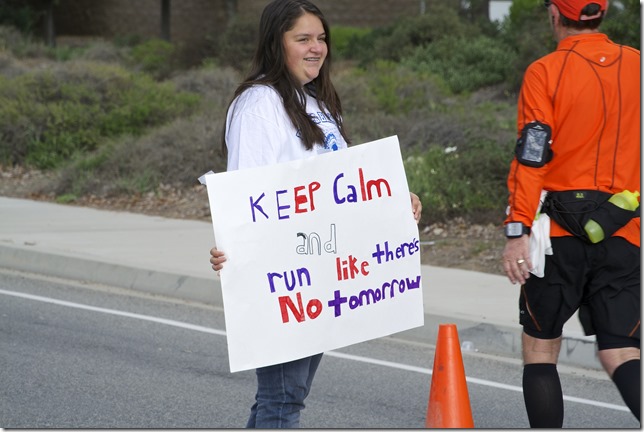 This might be the best race sign ever…
But it's also the hardest course I've even run – and I've run about 20 half marathons. So, yeah. It is HILLY. I walked a couple of the super steep hills without guilty. I am not trying to be a hero today.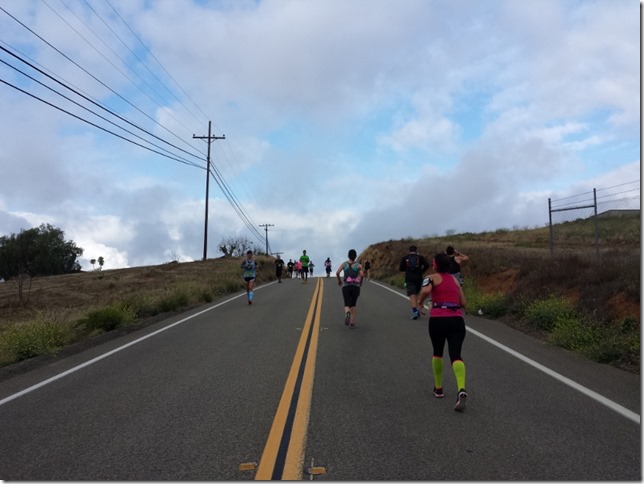 I don't think I realized how hilly it was last year because I was so worried about my lost key. I stopped to walk a few times last year to call my mom and Ben to potentially come pick me up from the race, so yeah. I had bigger hills to climb last time.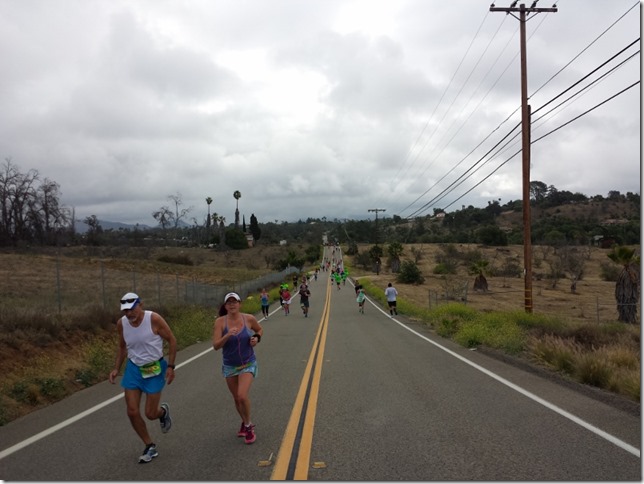 I didn't get too crazy with it and walked when necessary. I tried to take smart breaks – which we can chat about later. I really was surprised I ran a sub-2 hour half marathon given the challenging course.
Avocado Half Marathon finish time – 1:57:43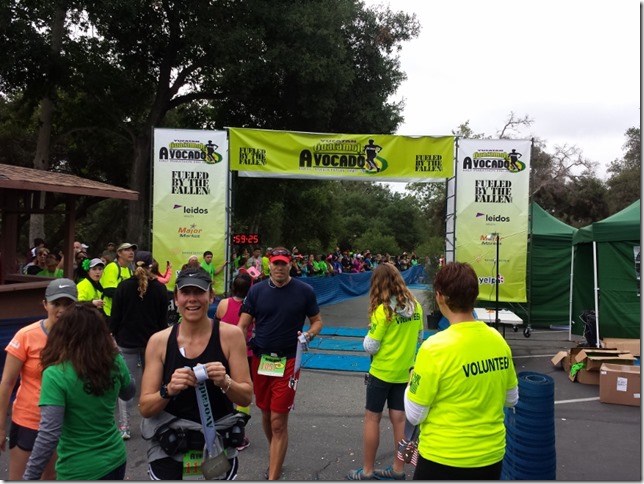 Yes, you get avocados at the end!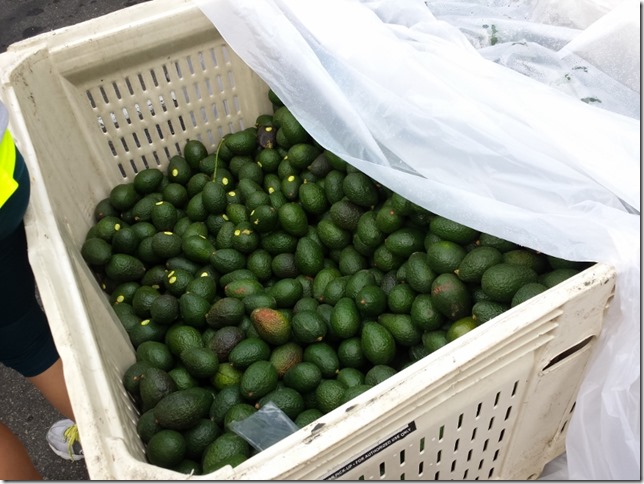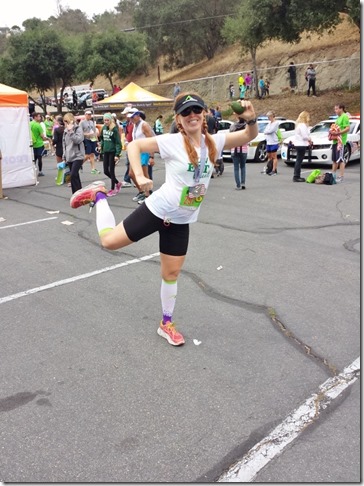 But it gets even better than that…
GUACAMOLE too!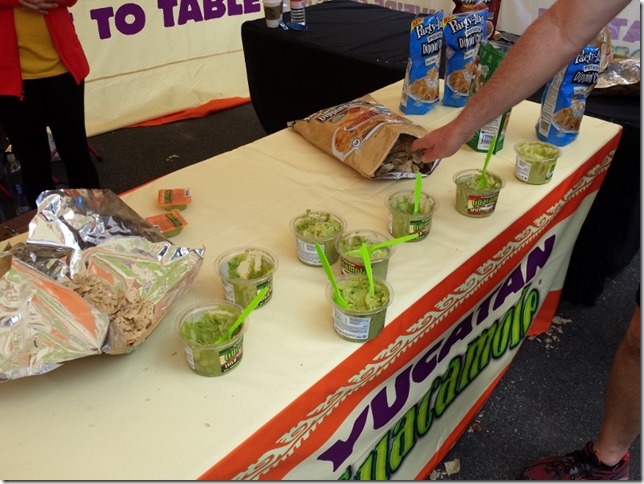 I know it's extra.
And check out this fun Avocado Medal!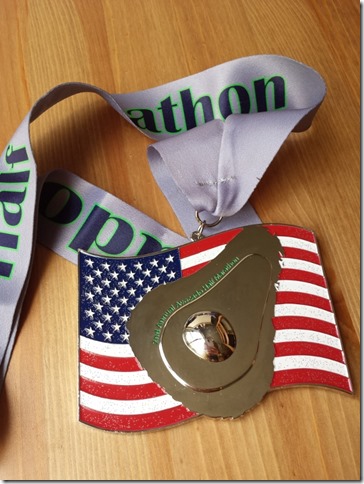 I am off on a very exciting adventure first thing tomorrow. More on that soon!!
Question: What did you do today?
When was the last time you had guacamole??