After this morning's barf debacle my cat is at it again.
Today while I was cleaning his mess he walked into the house with something in his mouth. I wasn't sure what he had, but knew it couldn't be good.
Then, he dropped it into my open suitcase that I'm still in the process of unpacking.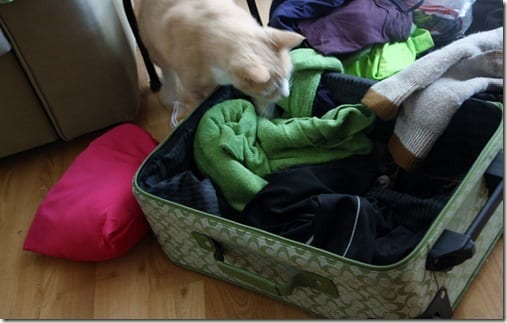 He proceeded to jump into the suitcase and pounce on said mystery item.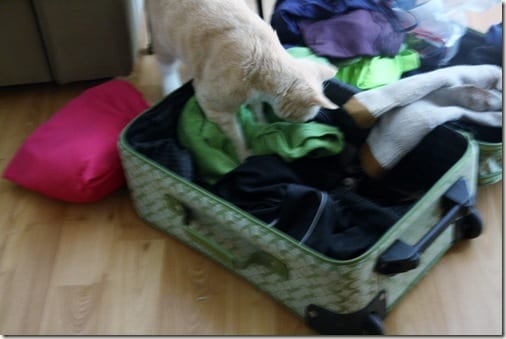 The mystery item turned out to be alive and jumped around in my clothes filled suitcase.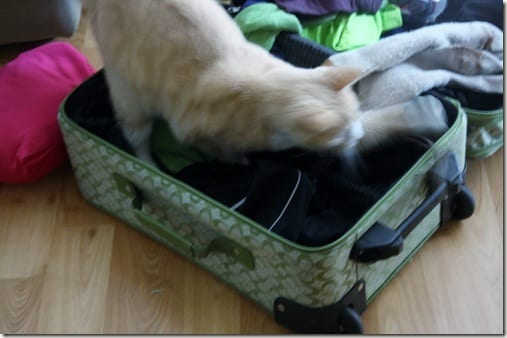 I screamed.
I cursed (thank God Lent doesn't start until tomorrow).
I called Ben (no answer).
I went back to screaming.
Turns out it's a lizard. I know this because it jumped out of the suitcase and crawled under it.
The cat proceeded to push the suitcase around the room.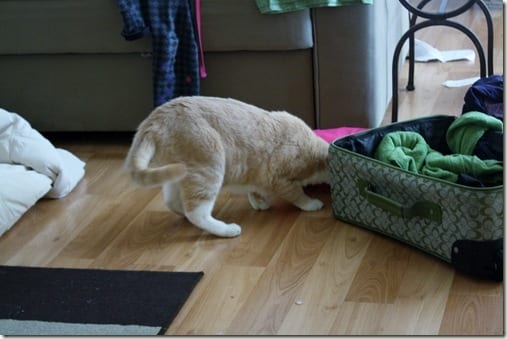 "Here lizard, lizard, lizard…"
Now it's a waiting game. Vegas is waiting for him to come out and I'm packing my stuff in another suitcase and moving far away.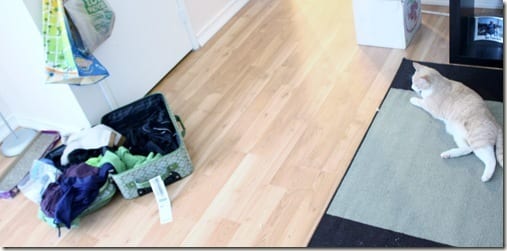 Who even cares about lunch after all this drama?
Not-so-luckily nothing makes me lose my appetite. So I ate this from the safety of my kitchen table with my feet up.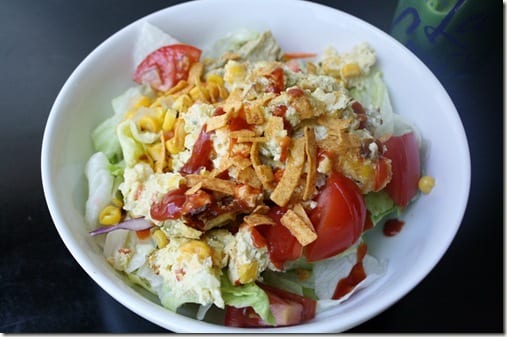 Everything but the Kitchen Sink salad with veggies, leftover egg casserole, hummus, hot sauce, corn salsa and tortilla strips
Lizard drama makes me snacky so I polished off a bag of Pirate's Booty while I was at it.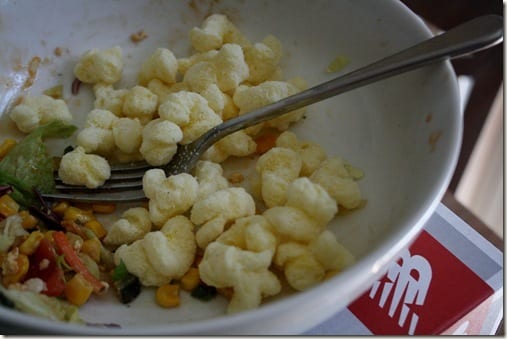 I am currently staked out on top of the couch staring at the suitcase. I am supposed to meet up with the running group tonight, but I'm afraid to leave my post. I want to run far far away, but don't want a lizard running around my house!
Send help.