Hello! It is five seconds away from 2016, the holiday season is basically over and I barely found a new-to-me seasonal yogurt flavor! Why didn't you tell me about the Peppermint Perfection Chobani flip?!
Miller watched me try it, but I didn't share (not because it's bad for dogs but because I don't like to share food).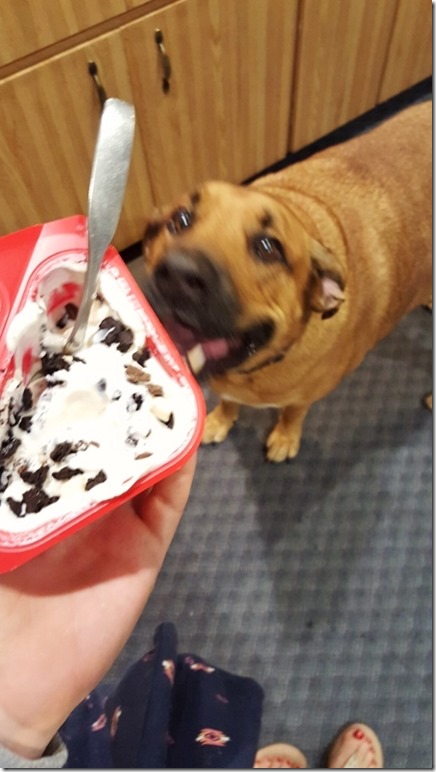 In other running and eating news…
I love running around here! But it is a little hard to stick to a running schedule since I'm running a little later than is ideal and it's warm here. So far I've just been running around new and old routes and enjoying my audio book. I need to get back on track with my training tomorrow. Alarm set!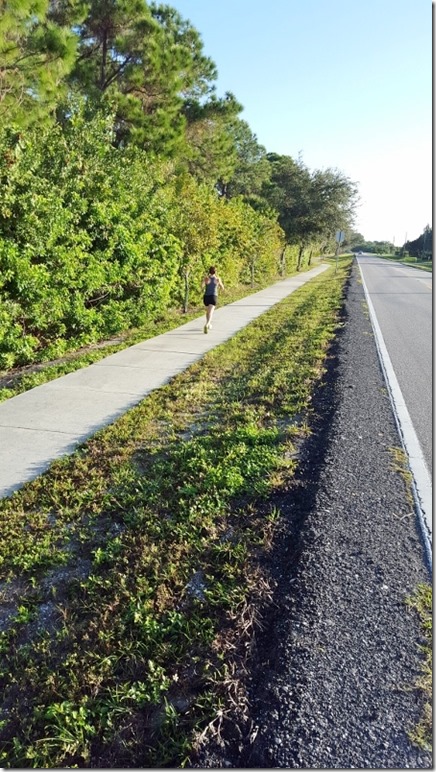 I randomly was flipping through Prevention Magazine in the checkout line today and noticed something interesting. The magazine's  "Eat More Weigh Less" issue references Intuitive Eating in their diet plan for the new year. It doesn't break down 'IE' completely,  so I still recommend getting the book if you're curious or new to the concept. But, I love that it's not a 1200 calorie quick fix plan and really shares a story of someone's success with intuitive eating.
Question: Did you try the peppermint perfection yogurt? Any other seasonal items I may have missed?