(Well, I guess I'm going to die at some point anyway, but I might die of sadness if I don't get this asap.)
I walked to my doctor appointment yesterday since my new doc is super close (thanks Obamacare). Unfortunately, they are moving office locations in September so I won't be able to drag my hypochondriac ass just across the street to get medical attention. Boo.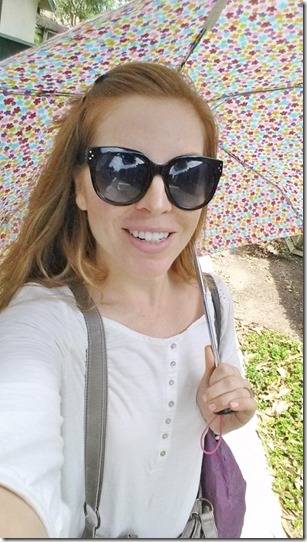 I have some good news for people who did something embarrassing today and want a friend to relate… I walked to my appointment with an iced coffee in hand and somehow managed to drop it on my shirt without realizing. So, I had coffee on my shirt all day and didn't realize.
I liked this random shirt too! Boo.
This morning I did a little cat hugging and running.
It is HOT here… you know, because it's summer and that's what happens. I'm not complaining because I'd rather be hot than cold but it makes it hard to run. Plus I was all sweaty while I was sleeping last night so that's a double whammy to my body's hydration.
Luckily, I still have a few Propel Electrolyte waters. This will help give me an extra push to hydrate up.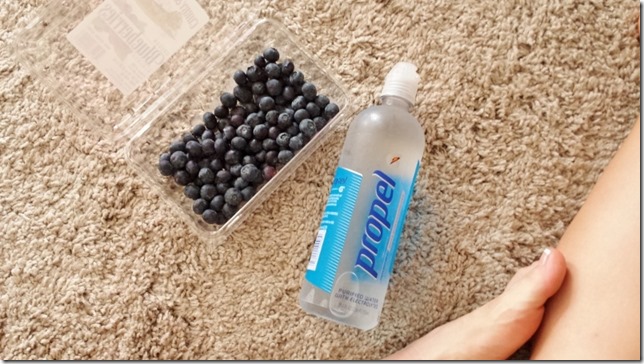 Okay. While I was eating lunch today I put on the Food Network (you know so I'd have company to eat with) and Pioneer Woman was on. Within the first two minutes of the show she made this super easy and yet amazing looking dessert = Pots de Crème.
I NEED this asap. If B-diddy wasn't using my car today I would already have bought the ingredients and eaten it straight outta the blender.
Question: When was the last time you had chocolate?