What was in the box? Sadly, the box did not contain a puppy ( Heather, that guess made what was actually in the package anti-climactic)…
I am the proud owner of a new camera! Finally. My camera was dying a while back so I began using stole Ben's camera. Last week I somehow managed to break off the spring that keeps the battery door closed and have been holding closed with a rubber band (classy, I know).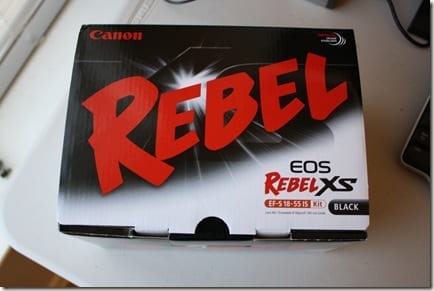 Now all I need is someone to teach me how to use this damn thing!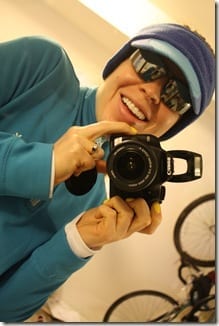 I failed again at breakfast… here's the thing – I don't like eating before I run in the morning because I hate waiting for so long after I eat to get up and go. But, I have been waking up, checking email, writing, farting around… and an hour and a half later I'm too hungry to run without food.
So, I had a small bowl of cereal to tide me over.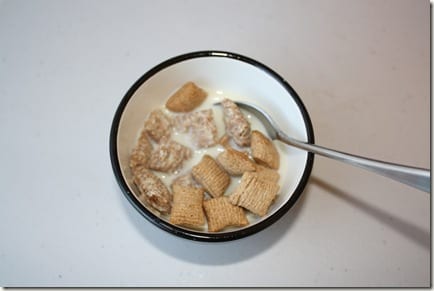 But, by the time I got home from a 6 mile run my body feels depleted (it's weird I don't feel Hungry, but more empty?). Anyways, I ended up eating an orange, two granola bars with milk,  guacamole with a tortilla and this masterpiece tragedy.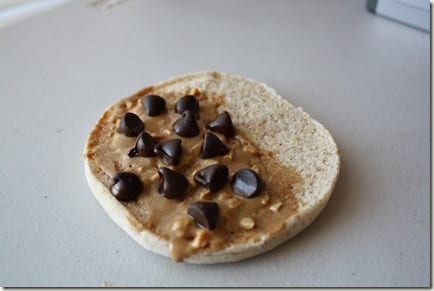 I realize why I'm doing this so I have a plan to fix it…
Here is my Fuel Well in the Morning Plan:
1. Get out the door to run/exercise within 30 minutes of waking
OR
2. If I realize I will not be running for over an hour eat a "normal" breakfast and have a small snack when I get back.
This isn't "rocket surgery" 😉 What is my deal?
Question of the Day: What is the best package you've ever received in the mail?
Me: I love getting packages – especially food 🙂 Every time I get samples from a company or something I ordered I am so excited and happy to open it. But, I'm lame. Happy, but lame.