Ben didn't work today so we decided to do a "day date". By the time we decided this it was lunch time so we picked the closest place, Sizzler. Fancy huh.
It's hard to pile salad on a flat plate, so I had two…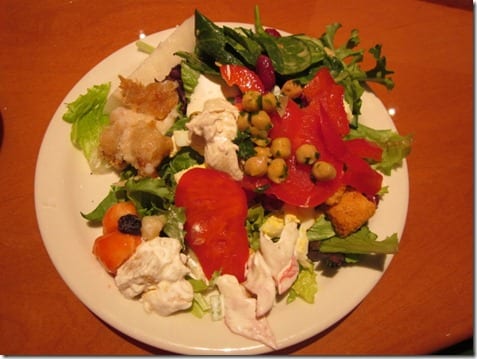 We just did the salad bar and two warm super soft rolls were delivered to our table with honey butter. Ah-mazing.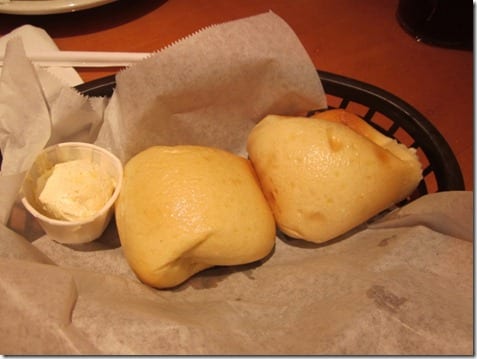 Then, we went to see Wanderlust. I liked it!
After the movie we took a little stroll around the neighborhood. I tried to take in the beautiful day because it's supposed to pour all weekend. Boo.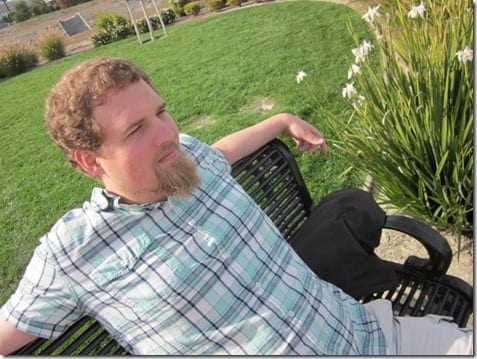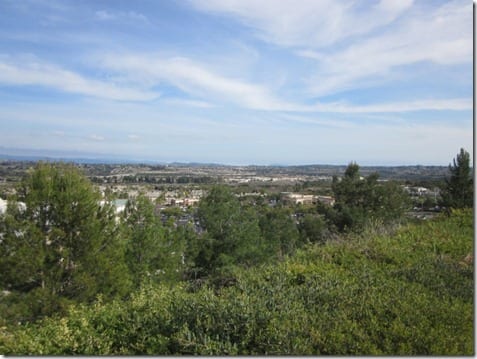 Then, I had a nervous breakdown.
Not really, but close. I suddenly got hungry or low blood sugar or something and became unpleasant. I wanted Yogurtland, a cupcake and a cookie. All of them.
I gave up fro-yo for Lent and knowing myself, tried to avoid all sweets because sugar begets sugar. But, I finally lost it today. I ate this bar in my purse, but my sugar tooth was not satisfied.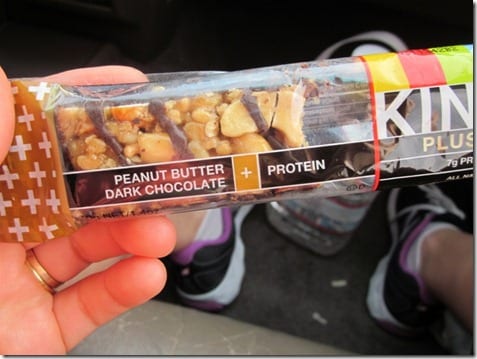 When we got home I made a complete dinner – salad with Indian style spinach and chicken. I had a piece of whole wheat bread on the side. But, my sweet tooth was still raging.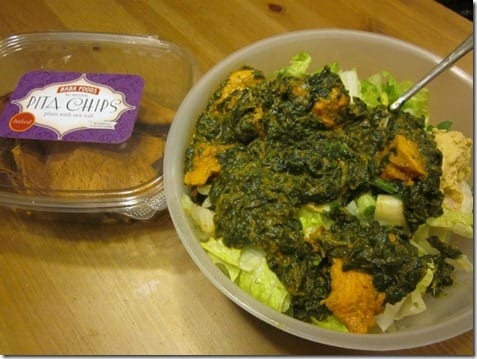 So, I've diagnosed myself with a full on sugar addiction. I would read sugar busters, but I already know the drill. Besides, I'm still on "step one: admitting there's a problem". I'll move on tomorrow.
Oh, Ben tried the Taco Loco from Taco Bell today – a taco with a Dorito shell. It wasn't life changing.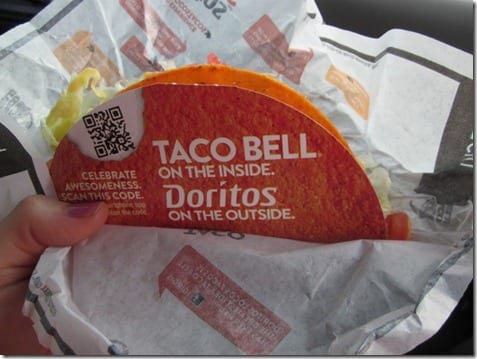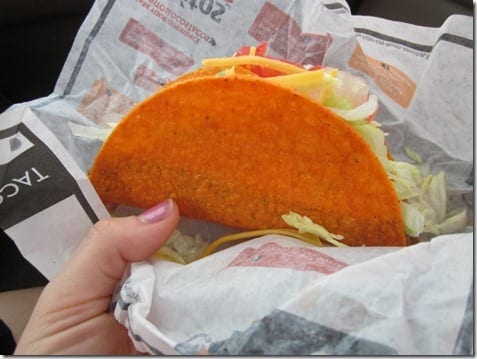 Back to my sugar addiction…
I spent the rest of the evening researching sugar addiction. Doctor Oz takes this very seriously and I should too.
You can view the clip and read more here on the ABC News site.
I also found a lot of info on the Paleo Diet eliminates grains, dairy and sugar I did some research on it and asked Ben to weigh in. Which brings me to…
 Ben's Comment of the Day:
Me: Babe, what do you think about the Paleo Diet?
Ben: Eat like a caveman? Didn't they eat bugs and dirt??
Me: Not the ones that survived.
What are you addicted to?