Hi. I seem to have a little problem. It's kind of embarrassing, but I kind of think "embarrass yourself daily" is the overall theme of this blog so I'm still going to post it. But before I publicly humiliate myself let's talk about yesterday because it was full of FOOD and FUN and FRIENDS! Also –  please chime in on my poll at the end of the post! I appreciate it.
The legendary SkinnyRunner had a little birthday bash at the park mid-morning. Everyone (except me) has babies now so my formerly fun friends now meet up for play-dates and to get play dough out of each other's hair and complain about the price of diapers. It's a blast.
But I heard there was going to be food so I came. I'll go anywhere for food.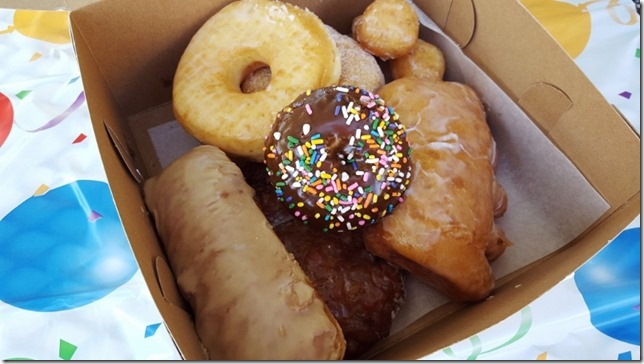 After that I did a little work and then met SR at Sizzler for a celebratory lunch. What were we celebrating?
Um, that we live in America where there is freedom and salad bars as far as thee eye can see.
If you like to really EAT (not sissy la la eat) go to a salad bar with a couple of runners. You will feel like you are a tiny lil mouse eating in comparison.
Then, I went home and sipped some Spark to motivate myself to clean. It worked!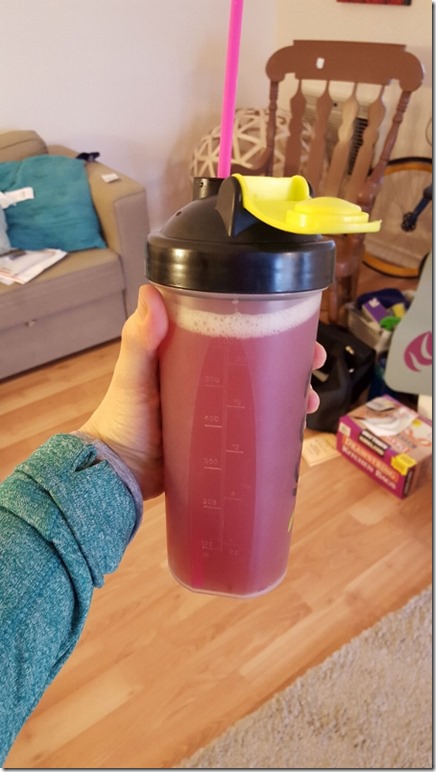 I even cooked a fancy dinner courtesy of Blue Apron – fish tacos. They were amazing.
Okay, on to my embarrassing situation.
This morning I got up and ready for a run around 6:30am. I needed to run as soon as the sun was up because of plans, but it was still so cold outside! I stalled by taking pictures with Vegas.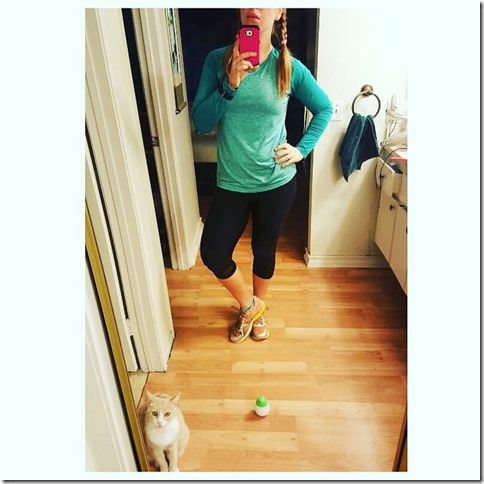 Finally I talked myself into heading out for 10 miles. It's cold here in the mornings but warms up by mid-day most days. I felt a bit nippy the whole time if-ya-know-what-I-mean. Quick run selfie at the turn around spot!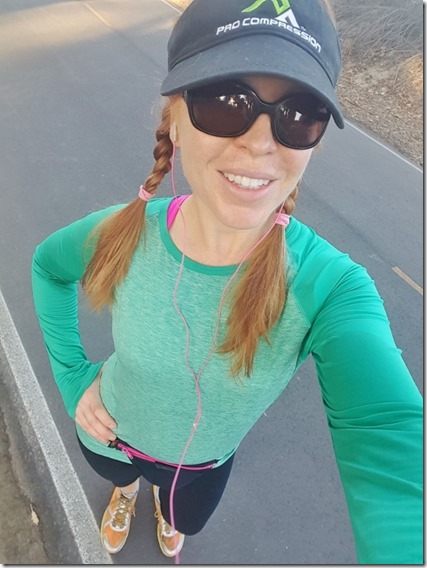 But when I got home it looked like I was lactating or something! wth. I thought it was super weird and funny so I obviously had to capture to share.
I think it happened because that part of my body was in the most contact with my shirt so that's where the sweat touched and spread.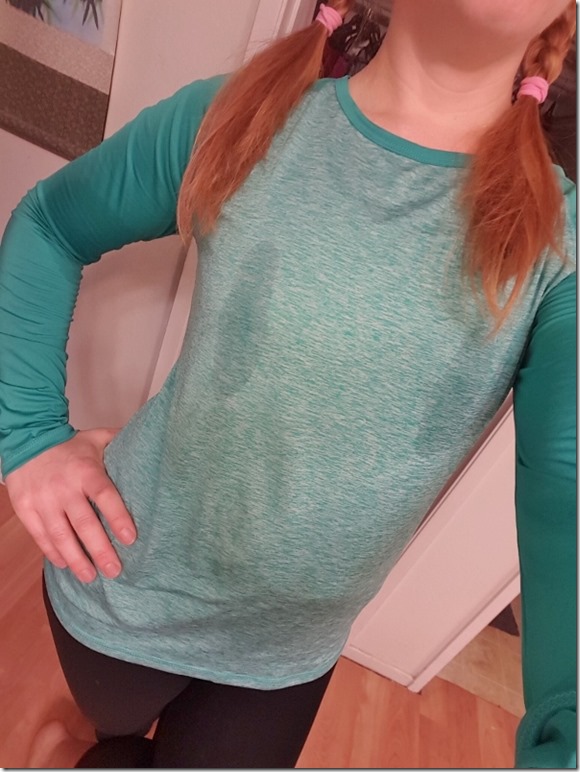 But after 7 years of blogging let me tell you what's going to happen:
A.) Some more conservative adult in my life is going to give me a hard time for showing and talking about nips on the blog. (I'm not writing the full word so it doesn't get caught by censors on work computers.)
B.) People are going to email me or leave comments about how this could be a sign of cancer or ebola or foot and boob disease and that I should probably call 911 and just make funeral arrangements now.
C.) I'm going to regret posting all of this as soon as I press publish for 3 seconds and then I'm going to completely forget and go get a snack.
The Most Important Poll of Your Life:
I have been thinking about making a really great food gift for some people in my life that don't want presents for weeks now. I have some ideas: Chocolate Chip Bundt cake, Pioneer Woman's Cinnamon Rolls, Epic Brownies…
But I'd like you to chime in before I make the final decision.
What is the BEST Food Gift You've Ever Received?
What Food Would You LOVE to get?