Hello! How's it going? I wanted to catch up with a few scenes from the weekend
But first, coffee. I mean – let's check out a scenes from a scene from many weekends ago…
This is from last year's PCRF Half Marathon – the time I was brave and held a huge snake after the race!! I'm pretty sure I held my breath the whole time!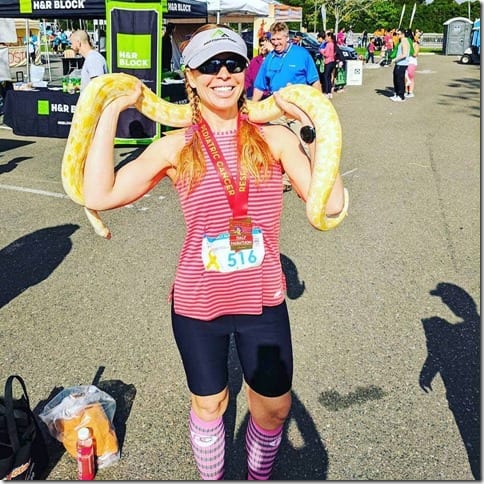 I'm all about fancy cheese plates and not fancy wine – should it be 'not fancy' or 'un-fancy'?
Here's what I've been eating this week:
I'm obsessed with everything.
Specifically, I'm loving everything bagels AND everything but the bagel seasoning.
I put it on almost everything – avocado, popcorn, salads…
Rice bowl on a salad. That's a thing.
Soooo much fruit – always and forever.
But I had a major watermelon fail and bought a dud. BOO!! I'm a watermelon cutting expert and watermelon picking expert – this really knocked me down. In my defense, it was a mini-watermelon which isn't my area of specialty. And it's really not the season so I was taking a chance.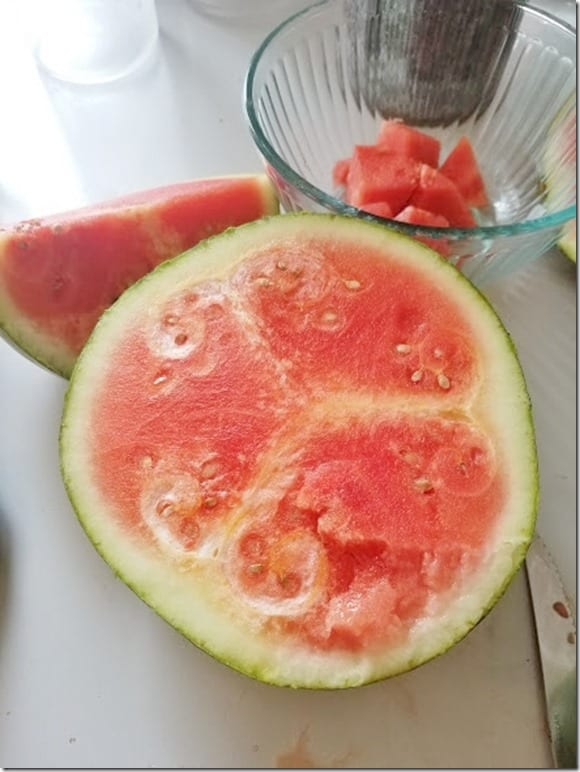 I didn't get this Ginger Aid tea but thought about it since this ginger needs some aid how to choose a watermelon and a lot of other aspects of adulting…
I brought one of the RER protein bars to my mom and she doesn't want to eat it. (They're from The Bar Shack.)
I'm also obsessed with this book – She Persisted 13 women who changed the world. My mom got it for me because she's nice to me. I'm super grateful for that.
This book She Persisted is super awesome and a must have for any girl. It's a cute and inspirational kids book that I think adults would want to check out too.
Have a great day!!
It's National Waffle Day!!
Celebrate with one of these waffle recipes…
Question: What are you obsessed with this week?