Hello! How's your day?
My day was full of conference calls. For some reason everyone wanted to schedule them for today
I recorded some random snacks and thought I'd (over) share…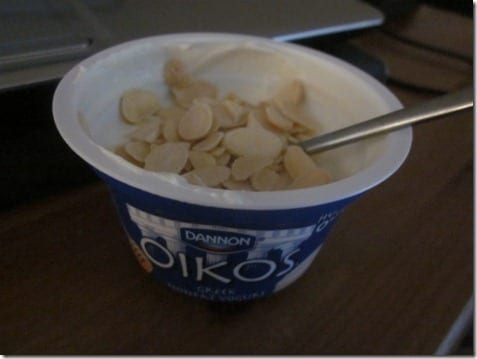 I'm still as obsessed as ever with chickpeas and was excited to score this sweet chickpea snack from Marshall's the other day.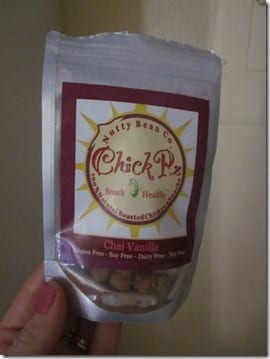 I've tried to make sweet roasted chickpeas before but I always burn them before I can get them crunchy. These are perfectly crunchy and lightly sweet.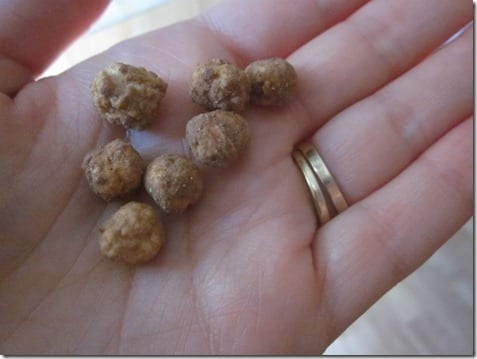 After work I took a walk with SkinnyRunner or SkinnyWalker as the case may be… (This is an old picture because I'm too lazy to open the email with our pics from today. Way to go Monica.)
Today's Meatless Monday recipe is actually a Meatless Monday Marathon Meal (say that 26 times fast)!
This recipe is from my New York Marathon / Redbook Test kitchen adventure – Black Bean and Corn Tostadas with Avocado.
I'm an ambassador for the ING New York City Marathon and there are a ton of great resources for runners on their Facebook page. If you're training for a race this year check it out!
Question: Corn tortilla or Flour tortillas?