Today is Tuesday and according to my scrappy marathon training plan I'm supposed to do mile repeats for my run. I still do not like them at all. Even after I'm done I'm not like, "Yah! I'm so glad I did that!!"
No. I'm more like, "That was unpleasant. I'm glad it's over."
In the grand old race of the tortoise and the hare I am the tortoise.
 Exhibit A: my tortoise friend and I running in Florida last year…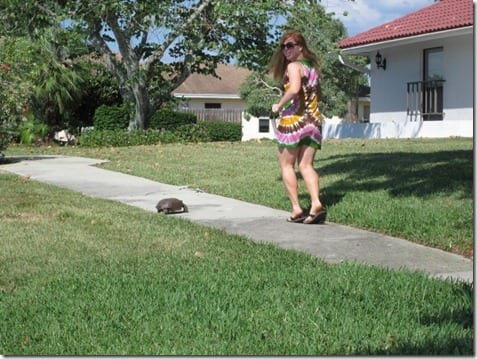 Anyway, I ran 4×1 mile repeats and at one point a jogger guy came running the opposite direction and said, "Nice pace!". That did make me feel better about the whole thing
After my run and a shower I enjoyed a ton of water, watermelon and overnight oats.
In other, less appropriate for the blog news…
My Florida bug bites have left red marks all over me?! It's been over a week now and I think they should be gone by this time. Is there a doctor in the house? Can you please prescribe me some Zoloft and a note to my in-laws that I'm allergic to Florida? Thanks.
RooSport Giveaway
I received this RooSport pouch to review a week ago and have been wearing it on walks. It is a magnetic pouch that has a fold over pocket and zipper pocket. It can carry anything from keys to money to ham sandwiches and is great alternative to a purse or pocket belt for walking and running.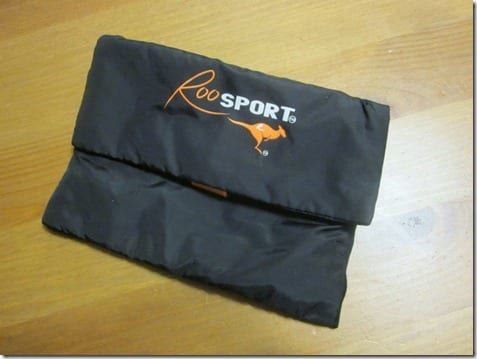 This is how it looks open – you slip it into your waistband and the magnets hold it in place.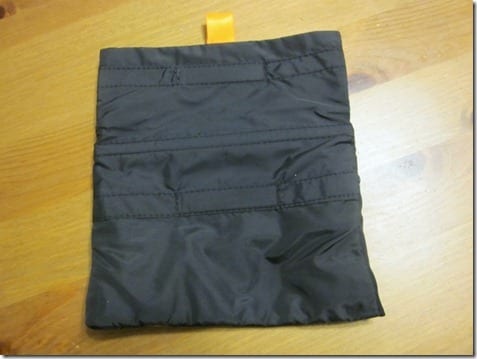 Zipper for your important stuff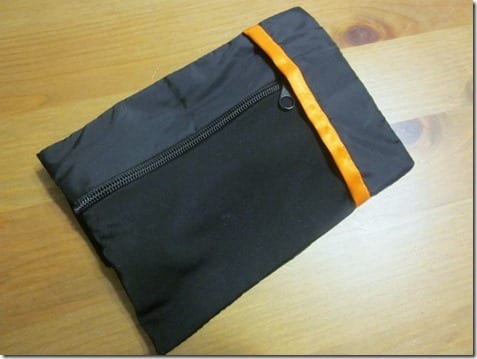 I have been loving it for my walks since I like to take along cash or a card in case I want to walk to the store (or Sonic). Today I wore it for my run and am a fan. It can hold a lot, but isn't bulky.
Roo Sport is giving one RER reader a pouch of their own!
To Enter: Leave a comment sharing – What's for dinner?
Open to residents of the US. Closes 9/12/12 at 8am PST.
I have been compensated by RooSport to conduct this giveaway. All opinions on RER are my own and are in no way a reflection of how my mom raised me.