Half Marathon #3 of 2013 is done.
It was not my best time for a half, but I had a lot of fun last night aaaand am a-okay with that. Go Pineapple Go! (No idea what that's all about.)
ING Miami Half Marathon: 2:14:16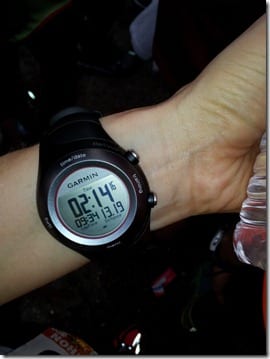 I ran the ING Miami Half Marathon after a night out. So, I wasn't in great shape for this one. The start time was 6:15am – ouch, right? But, it was warm here too so it's for the best.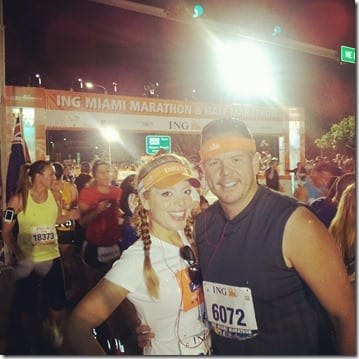 I stopped to go the restroom and walked for a bit <- I NEVER do that in races anymore, but I realize that if I'm going run a lot of races this year I need to learn how to just stop and smell the flowers porta potties sometimes. It was just about the experience on this one.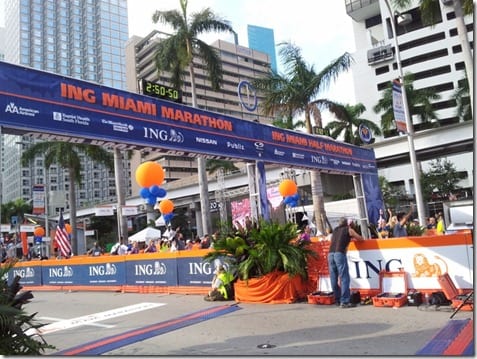 Overall: I really enjoyed the race. The course is flat and super gorgeous! The expo was solid and I had a great time. I mean, who wouldn't love Miami in January?!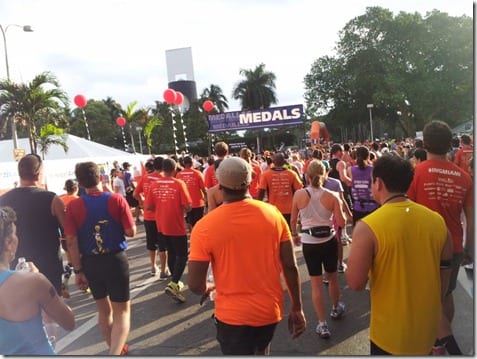 Added bonus: Super cool spinner medal! Seriously one of the coolest medals I've ever gotten.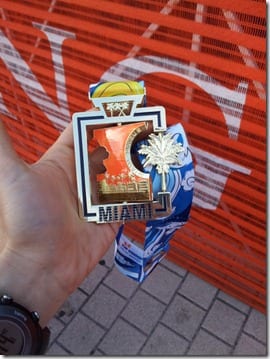 After the race I headed to the Orange Laces race. Over 5,000 kids ran their 26th mile for the program. It's a really great way to get kids active!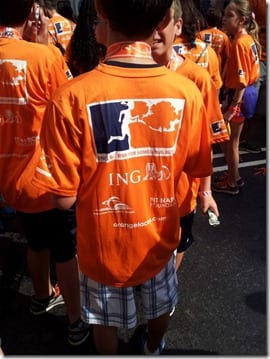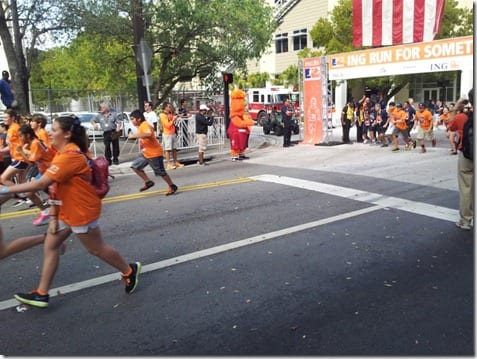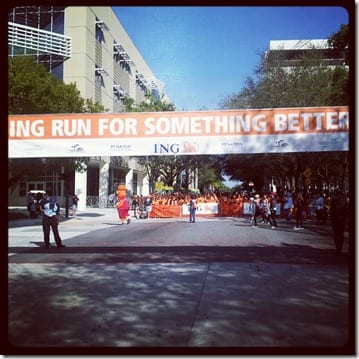 Then, it was time for a shower and some food! Yes, please.
I met a skateboarding dog too – could this weekend be any more awesome?!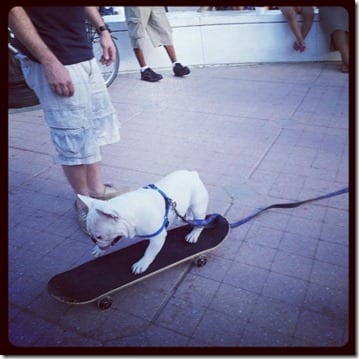 Unfortunately, now it's time to say goodbye to all our company. I'm headed back to SoCal. See ya there!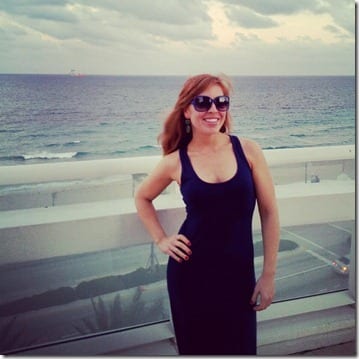 Question: What did you do this weekend?