Join the Instagram Photo A Day FUN RUN Challenge for October! Get the Challenge Calendar prompts and a printable October Running Calendar and Running Log too! Hosted by @RunEatRepeat on Instagram.
31 Day Running Challenge video
FUN RUN Challenge – October Photo A Day for Runners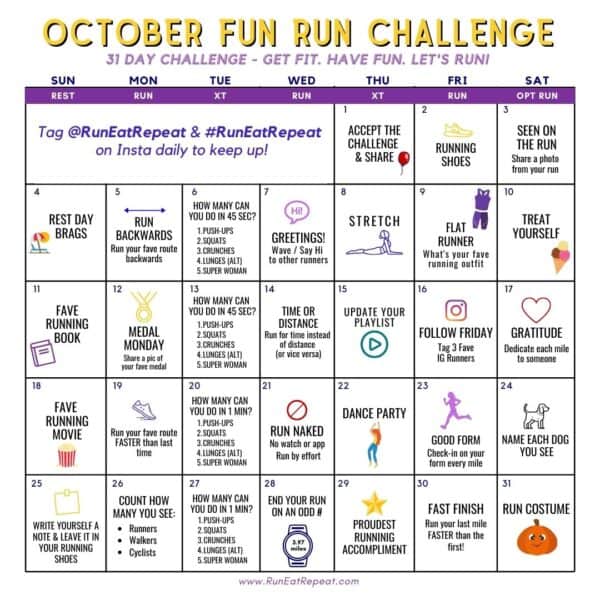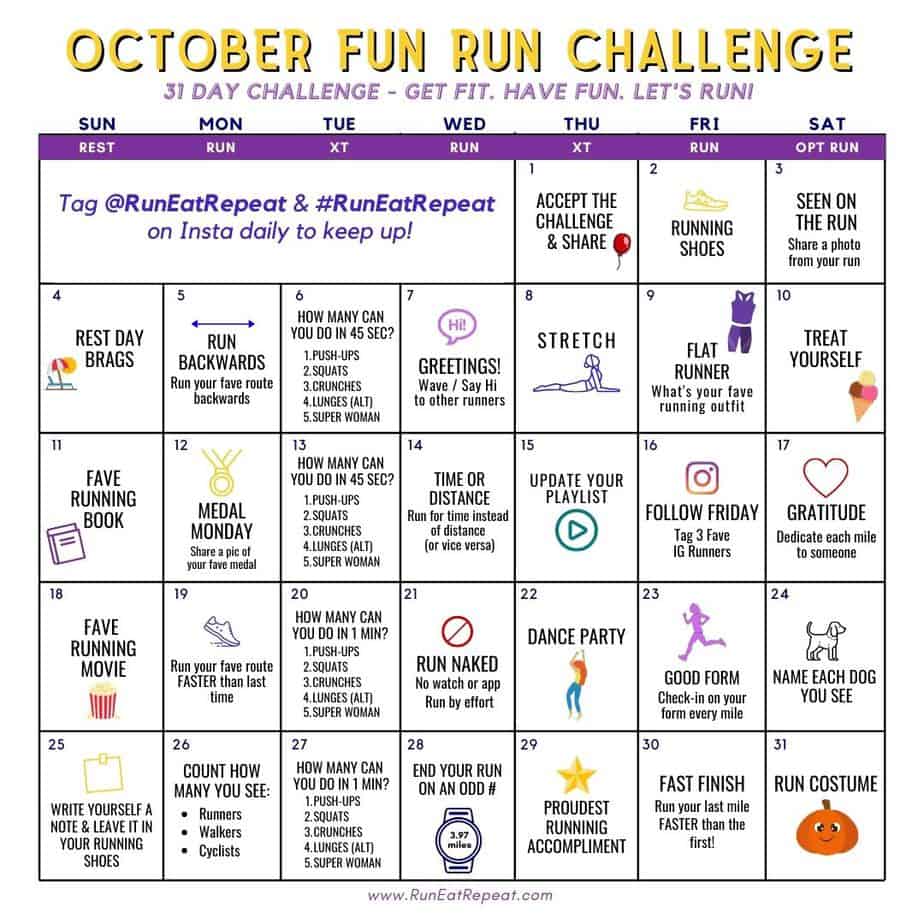 Check out the main post for the print out and more details here:
Now share the calendar with your followers on Instagram and Facebook tagging @RunEatRepeat #RunEatRepeat to connect with other runners and stay on track! Let's go!!