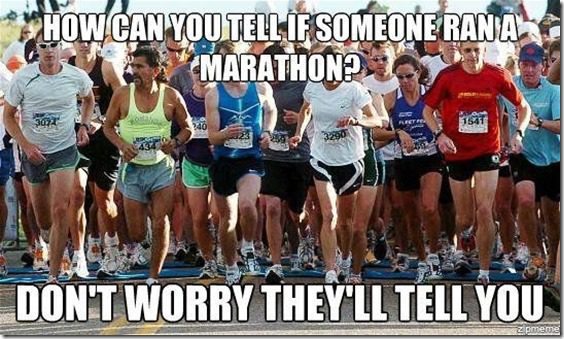 (source)
Runners are an 'interesting' group. We choose to wake up at 5am on a Saturday to run for hours, we deal with chafing and blisters and pound our bodies into submission. It's awesome.
But, it's also kinda weird to people who aren't in this high-school-style-puppy-love-I-want-to-have-your-babies infatuation with running.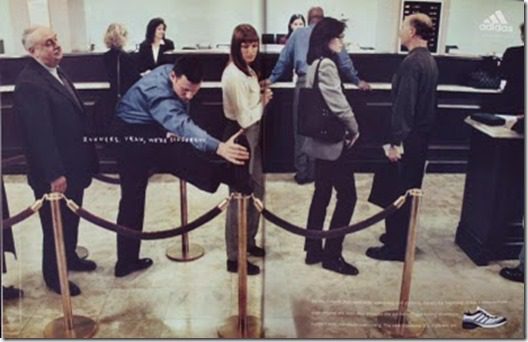 (from an old Adidas ad series)
So your family and friends may not speak this Runner's Language. My Just the Tip for today is all about runner's words…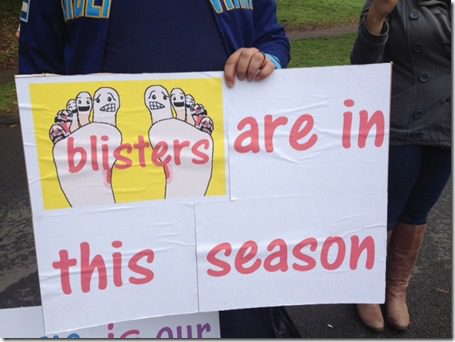 (source)
Just the Tip – Running Lingo
PR – Personal Record = your fastest time in a certain distance
PB – Personal Best = same as PR (sometimes depends on where you are located which one is common)
PDR – Personal Distance Record = farthest distance you're run
Pace = speed you are going for a certain distance, often per mile when you're talking long distance running. Example: 8 minute pace is 8 minutes per mile
5k = 3.1 miles
10k = 6.2 miles
Half Marathon = 13.1 miles
Marathon = 26.2 miles (it's always this distance)
Ultra marathon = Anything longer than 26.2 miles.
LSD – Long, slow distance = This is common on training plans for your long days. They are expected to be slower than usual.
Runner's Trots = 911 emergency that requires immediate bathroom time.
Fartlek = (Surprisingly, not related to Runner's Trots!) Speed play. When you speed up and slow down to recover without set distances. It's less structured than speed work.
PT – In a runner's world "PT" often means physical therapist not personal trainer.
Fuel = liquids or food you eat before/during/after a race.
Taper = period of less running before a race so you are well rested.
Rest day = The day you sit on the couch watching RHONJ all day and eat Thai food and ice cream all day.
Bib = The paper with a # on it you wear for a race.
Timing chip = small item that goes on your shoe or bib to record your race time.
Out and back = When a course is out a ways and back to the same spot.
Point to point = When a course starts and finishes at different locations.
Aide station = The tables set up with water, sports drinks and food during a race.
F&@k!!!!!!!!!!!! = What you say at mile 19 of the marathon.
Ice bath = spending some quality time in a bath of icy water to help recovery after a tough race or run. Yes, it's extremely unpleasant.
BQ = Boston Qualify (You have to complete a marathon in a certain time to be able to qualify to run the Boston Marathon. The times vary based on age and sex.)
Carb-loading = The reason I run. The time previous to a race / long run when you eat all the carbs you can jam inside your body.
(source)
Question: Any words you want to add?
Any words I missed that you'd like to know?