Hello! How's your lil week going?
I made an album of pictures from the XTERRA trail 21km in Snow Valley. They are on the RER Facebook page if you'd like to check 'em out.
And I forgot I made a video when I was there too! Hello Monican, get it together. I remembered when Steve shared his video earlier.
I didn't get a lot of footage during the race because I was busy trying not to be eaten by bears. Here's 3 minutes of my weekend…
XTERRA Trail Race Series puts on a ton of races throughout the US. Check them out at that link to find an Xterra race near you.
I also want to give a big virtual hug to Teresa, a reader who emailed me last week. Her mom passed away last month and running has helped her get through it. She made this drawing and I wanted to share.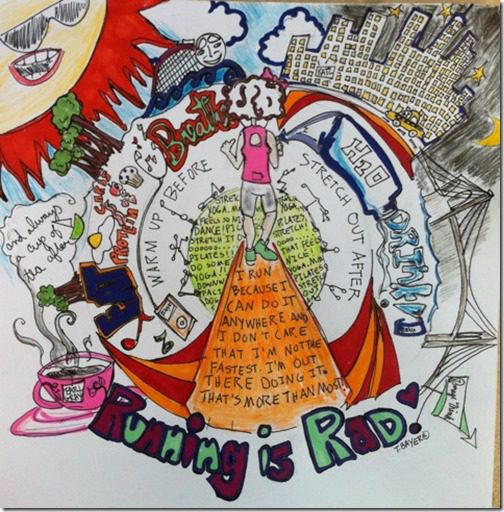 Running is rad! Pass it on