I started RunEatRepeat to document training for my first marathon. But, if I'm being honest this is really a love letter to Running and Watermelon – my two great passions in life.
I love both deeply and probably too much for my own good. But I'm okay with a few unhealthy relationships in my life. I don't care, I love it.
Sadly, I missed celebrating National Watermelon Day (Aug 3) on RER this year because I was busy running and eating watermelon, hello.
But, I think this post is going to make up for it. Because now I don't just eat watermelon, I drink it.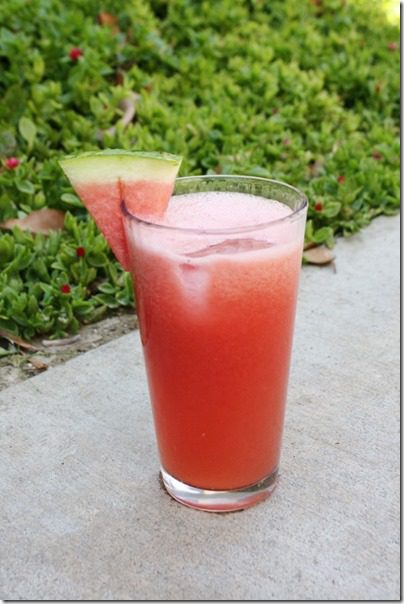 Recently I came across a few articles about watermelon and it's ability to reduce muscle soreness after hard workouts. (The study is actually from Spain and not funded by the watermelon board.) Turns out watermelon is packed with L-citrulline, an essential amino acid that helps prevent soreness.
This is AWESOME news to me and makes complete sense. I actually rarely get sore anymore and I thought it was because I am lazy don't push myself hard enough. Nope. I've decided it's because 'a watermelon a day will keep the soreness away'. (I'm not a doctor, but you can quote me on that one.)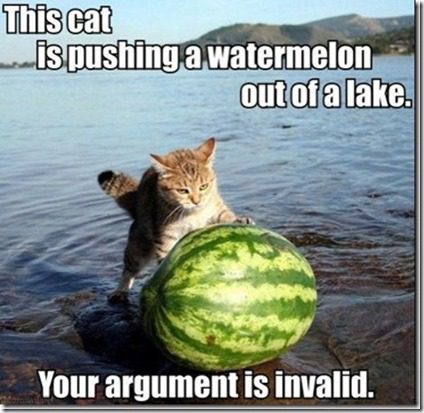 (source)
And in another happy turn of events, I finally found a coconut water I like! I sampled TJ's version this week and it's good stuff. Coconut water is great because it's packed with the electrolytes your body needs are a sweat session.
So, I combined the science-y / magical properties in watermelon and coconut water to make a delicious post-run recovery drink.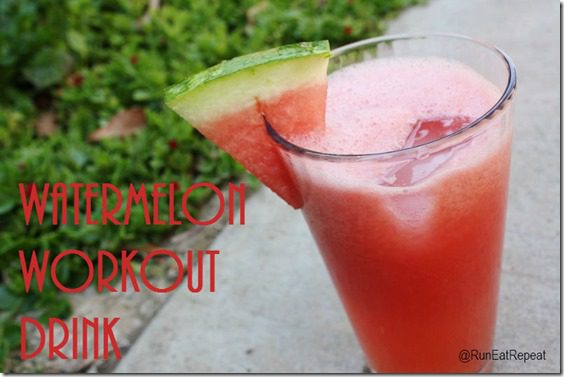 Watermelon Workout Drink
Ingredients:
1 cup watermelon, cubed

1 cup coconut water

squeeze lime

Optional: dash salt if you are an extra salty sweater OR if the watermelon isn't very sweet, this will help bring out the sweetness.
Blend. Drink. Repeat.
The drink will separate if you leave it, so drink immediately or share.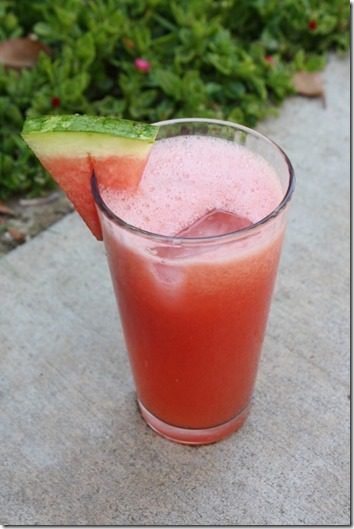 Question: What food would your love letter be to?
Disclaimer: I now have a partnership with the Watermelon Board. I've been posting my love for them for years before this though. All opinions are my own.