I almost talked myself out of my attempt to do some speed work this morning because I had a bunch of excuses:
haven't taken a day off from running since Friday
did the tri this weekend
am not good at it
But I took it back a notch from my planned run and did 4 800s instead of miles. Thank you Jesus. I actually did better than expected too! Glad I went for it.
Breakfast was eggs and oats. Super random for me, but I was craving oats (and aspire to be a female body builder).
Speaking of this weekend's tri…
Pam sent me an email saying "Congrats on getting 4th in your age group!"
What? I didn't even know.
So, I checked the results (yes, I didn't check until she emailed because red hair don't care). I don't know why they don't have my swim time but my 5K time was 25:05. I now have my 5K PR time to beat! Now I have to sign up for another one!
Just the Tip Tuesday
If you're trying to be all healthy and whatnot and want to put greens in your smoothies – organic spinach is the way to go. But, it's expensive and goes bad fast.
So, I use frozen spinach and it works just fine. My usual recipe is ice, 1/2 banana, protein powder, frozen spinach and water (or soy/almond milk)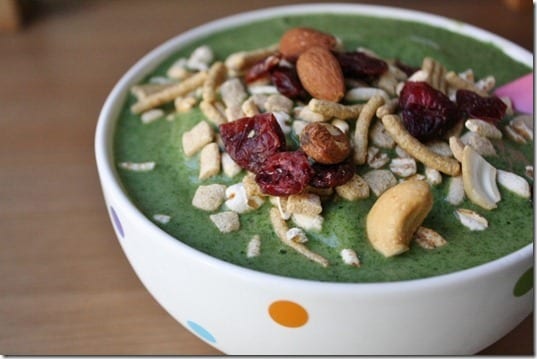 It's great because I don't need to "use up" all the spinach before it goes bad. And I think this tip makes it thicker. (You cannot taste the spinach.)
Have a tip share with the group?