This is a sponsored conversation written by me on behalf of PUR. The opinions and text are all mine.
Hello! How's it going? I'm excited to talk to you about water today. I'm a big fan of H2O… yeah everyone needs it but my water bottle is like my safety blanket. As a runner hydration is very important to me. I've read being even slightly dehydrated can impact performance on a run! And I always say the day before race day it's your job to rest and hydrate. Boom.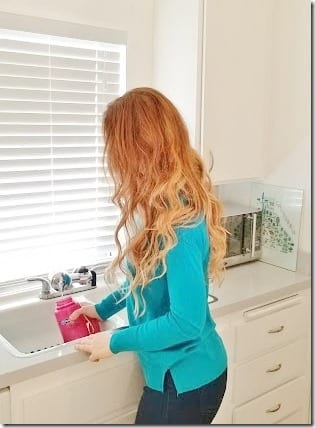 And I have something super interesting to share… PUR's KnowYourWater.com website can give you a water report – based on your home address that shows what contaminants are in your water. I love this! I did the report for my address and my parents' address.
Every time I fill up my water bottle at someone's home I ask if they just drink tap water or if they have some sort of filtered water. Most of the time they base whether or not they use a filter on how the water tastes – but we should really check out what is in the water and make sure there are no harmful contaminants.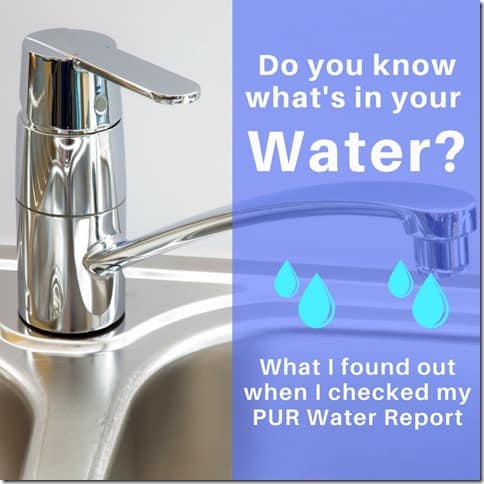 My water report for Lake Forest, CA:
Water Report for Pico Rivera, CA:
What?!! The levels of lead in my water versus parents surprised me. My water – 5.0 …. My parents' water – 0.8. Not cool.
KnowYourWater.com pulls information from more than 98% of all public water systems, including those leading to homes, schools, businesses, hospitals, and more! All you have to do is put in your address – no email or other information required. So you can check your home, school, work, best friend's place and anywhere else you drink (water) a lot.
Now I'm using the PUR Water filter on my faucet. I haven't had one like this before and have just used the filtered pitchers in the past. This is super easy because the water comes filtered straight from the tap and the light system tells you when the filter is working with a green light and when you need to change it.
PUR is the #1 best-selling brand in lead filtration among filters certified to reduce lead. It's a great way to get cleaner water and it's certified to reduce over 70 contaminants, including 99% of lead, 96% of mercury and 92% of certain pesticides.
Check out your water report here – PUR Know Your Water.
GIVEWAWAY – Win A Year of PUR Water Filters
Win a "Year of PUR"!
The giveaway includes:  1 PUR Advanced Faucet Filtration System, 1 Ultimate Pitcher Filtration System (and replacement filters for each) and a 21 oz Hydro Flask water bottle with a sports cap. The Hydro Flask will be one of their new colors, which won't be available to the public until February 2018! A $198 total gift value.
To Enter: Leave a comment on this post with 1 thing you learned or saw on your water report.
Check out your water report here. >> Then leave a comment with 1 thing it said or something you learned. 
Open to all US residents. Closes Feb 1, 2018 12am PST. Winner will be contacted via email Feb 2nd. If winner doesn't respond within 48 hours a second winner will be chosen.