Today was my idea of an amazing day! Race, Eat, Nails, Repeat. I love it!
This morning I drove north to Venice for the L.A. 13.1 Half Marathon. I am always excited for half marys, but I was going solo on this one –I didn't know anyone else running the race. Sooo, I wasn't sure if this would be as fun as usual.
Back in the day when I was just a little gigolo I always had Ben with me at races, but he's decided he no longer wants to work as the official RER photographer so this going to races by myself thing is a new to me. (Speaking of, anyone looking for an unpaid internship following around an unnamed blogger taking pics? No? Thought I'd ask.)
Luckily, RER reader Jillian spotted me at the start and said hello! She found me at the end too and PR'd today! Congrats!
Sandy spotted me at the finish too and said hi! She blogs at Boston Bound Brunette. Plus, I met a friend Marty on the walk to the start, so I feel like this whole going to races by yourself thing is A-okay. Runners are fun!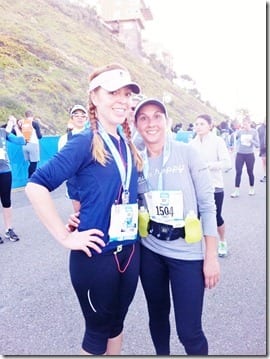 First 13.1 of 2013 – 1:47:35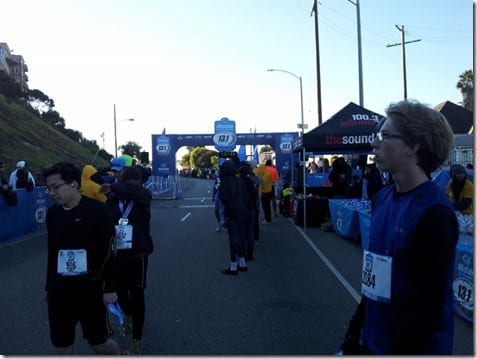 A good amount of the course was on the beach path. I know I'm partial, but California is a beautiful place.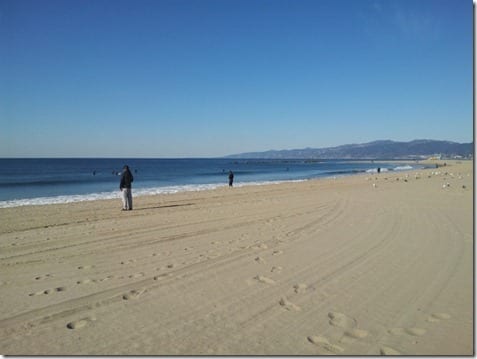 After the race I got to eat and hang out with my favorite people in the world…
and I got my nails done with my lil' mom.
Best.Day.Ever.
I'll do a formal race review / cap later. For now I'm enjoying the good day
Question: How was your weekend? What did you do?
Disclosure:  Reps from the All State Insurance 13.1 Race series provided me a free bib for this race. All opinions on RER are my own. And if you want my opinion on real issues ask me in person.