I'm sharing a layered Watermelon Smoothie Recipe in honor of my 2nd favorite day of the year… National Watermelon Day!!
I have often said that RER is a love letter to running and watermelon –> my two favorite things in the world.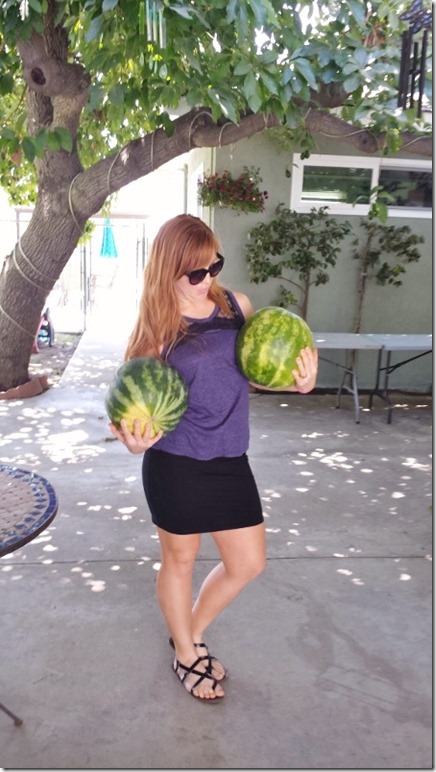 I am not exaggerating my obsession with either. I cannot get enough. So, although I understand the virtues of 'everything in moderation' I am unable to put that approach into practice because I am addicted to endorphins and lycopene (and whatever else is in watermelon)!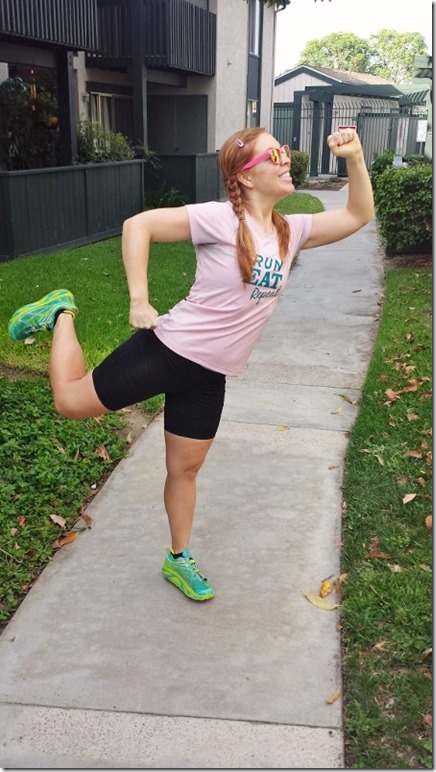 Today I made a fun recipe with my favorite food in the form of a layered smoothie. I think it's super healthy because it doesn't have a ton of added random ingredients or unnecessary sugar. It's just the basics, just like I like it.
Layered Watermelon Smoothie Recipe
Ingredients:
1 heaping cup chopped watermelon (seedless)
1 scoop vanilla protein powder
ice
frozen spinach (a handful of raw would work too, but might not come out as thick)
Directions: Mix watermelon, protein powder and ice in blender. Pour out half and set aside. Add spinach to blender with half of remaining watermelon. Mix thoroughly and pour into glasses.
Carefully pour the pink watermelon smoothie layer you set aside on top. Garnish with sunflower seeds for a watermelon-y look. Enjoy.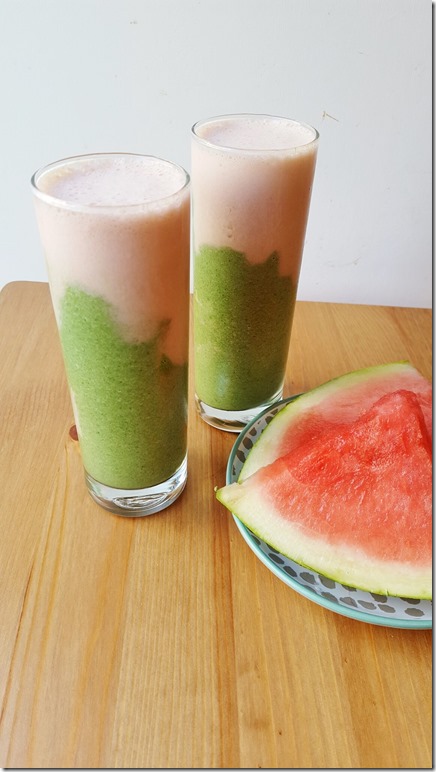 And while you sip that smoothie here are some of my favorite watermelon gifs…
National Watermelon Day Told Via Pics
An impression of me eating watermelon: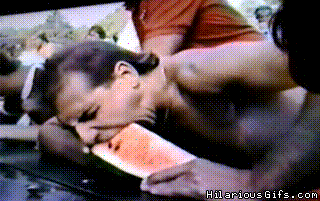 How Vegas eats watermelon: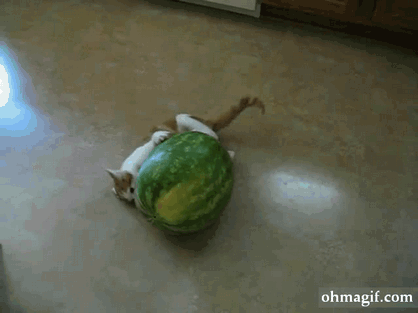 If I ate watermelon as slow as I ran: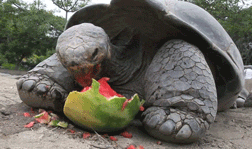 If I didn't have a knife to cut the watermelon: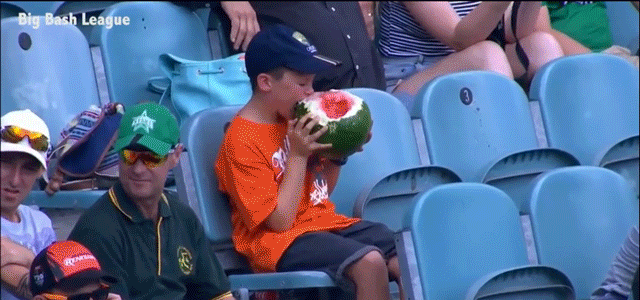 Or maybe I'd just go for it and devour the whole thing?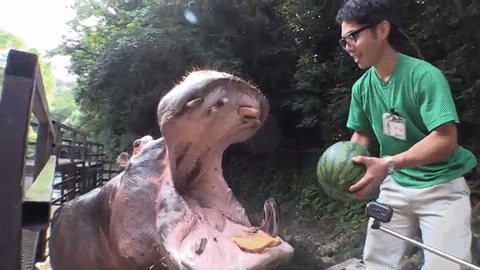 If I was trying to channel Beyonce after some vodka soaked watermelon: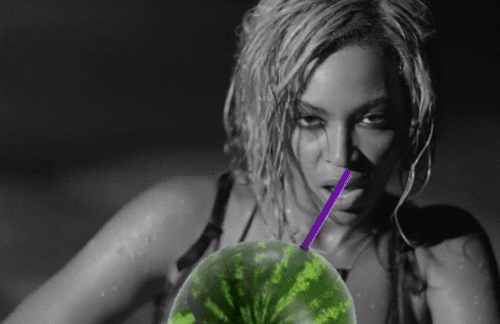 When I'm alone with my watermelon: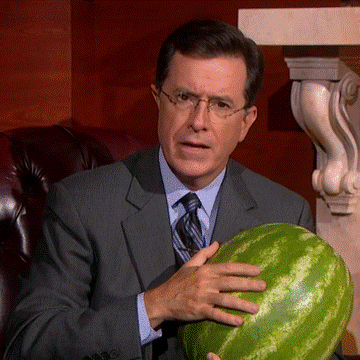 Now I gotta get back to eating! See ya later!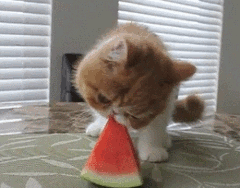 Question: How are you celebrating National Watermelon Day??