I ran the Suncadia Half Marathon this weekend! And my one friend SkinnyRunner ran the full marathon and WON 1st place! Congratulations to her!!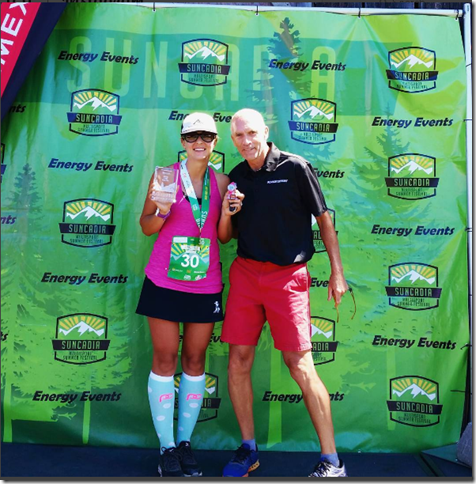 (Remember when SR had a running blog and was funny and would take walks with me all the time and go with me to races? I miss that, do you?)
Anyway…
I was invited to run the Suncadia Multi-Sport Festival and had my pick of races – bike tour, marathon, half marathon, trail race or 5k! I was going to run the full but decided to step down to the half marathon because even though I ran a 19 miler and 18 miler recently, I don't feel like I'm in the best shape and didn't want it to be a march to my death.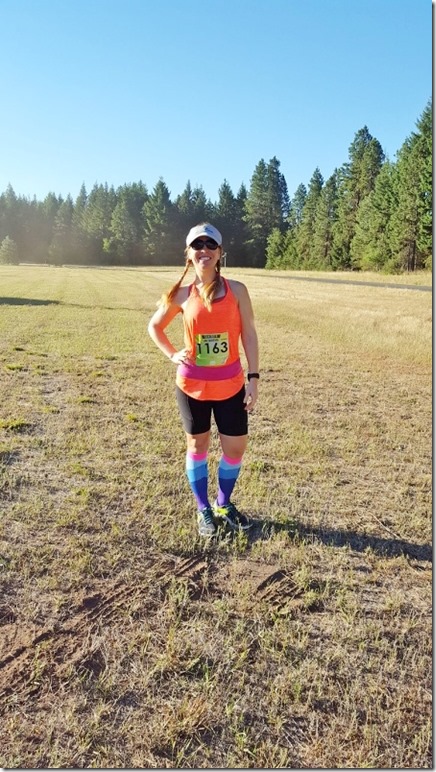 The full marathon started at 7:30am and the full started 8am. So while I waited for the half to start I watched SR run past around mile 2.
Then, I hit the porta potties and said hello to this cow before heading to the start.
The race is all on Suncadia property. This was the perfect chance to explore and enjoy the resort area.
It is really gorgeous and green here! But it's also hilly. The course is pretty tough and some parts were windy.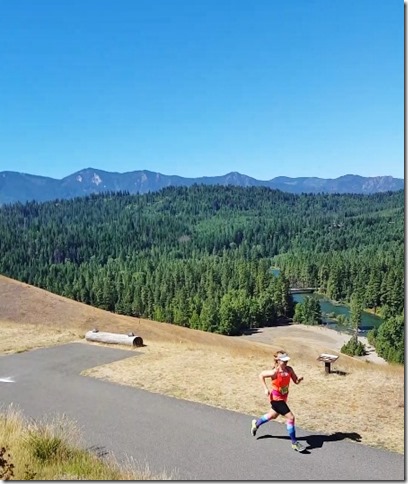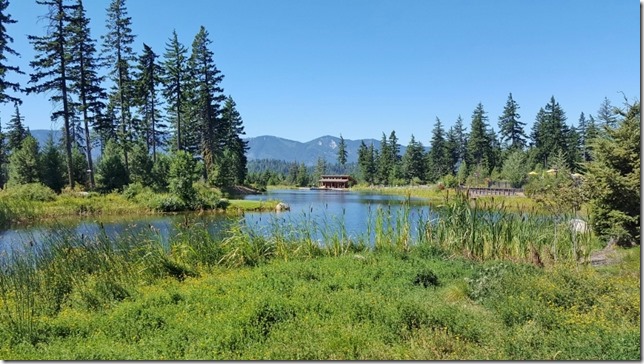 After going up a few hills I was definitely happy I decided to do the half.
It's a challenging race, but fun and pretty. We passed by a lot of great scenery but the absolute highlight was when I saw a deer right before mile 12!!!
I had to stop and take a video and a few pictures. This completely made my day! I don't get to see this kinda wildlife in Orange County.
The course is on paved trails or streets that run around the property – except for the .1 mile that is from the start / finish to the street.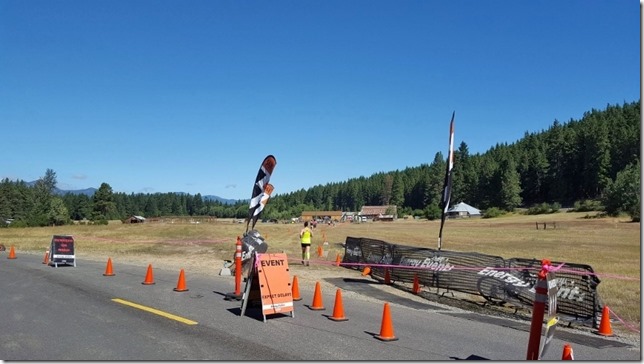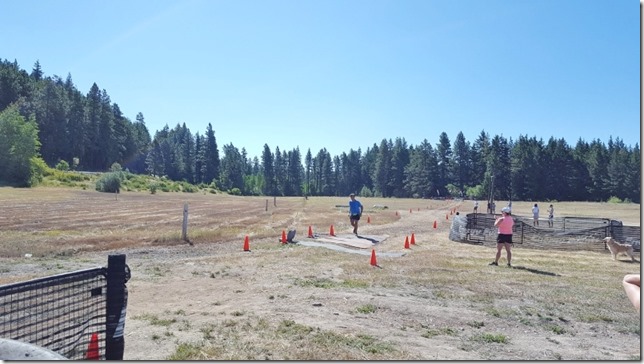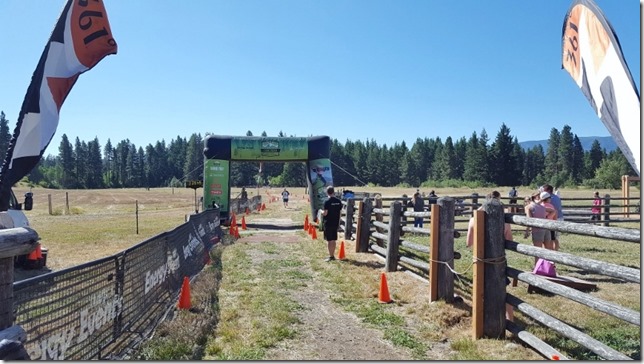 I finished the half marathon in just under 2 hours. Since the race was so challenging I just tried to do my best and run the tangents.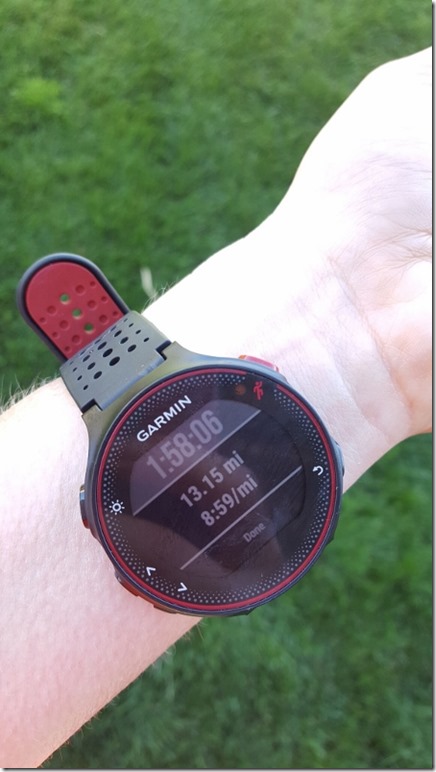 This is a fairly small event with 60 runners in the full marathon and about 150 runners in the half marathon. The expo and post-race party is small too but there were plenty of bananas, Z-bars, Clif bars and water. There was also a beer ticket on the bib, but I am not a beer girl. Packet pick-up, the race start and everything else I can think of  was well organized.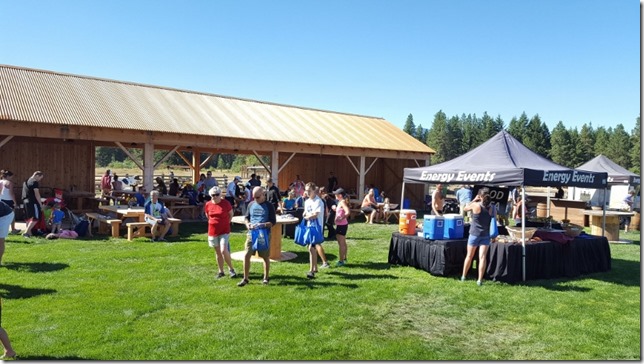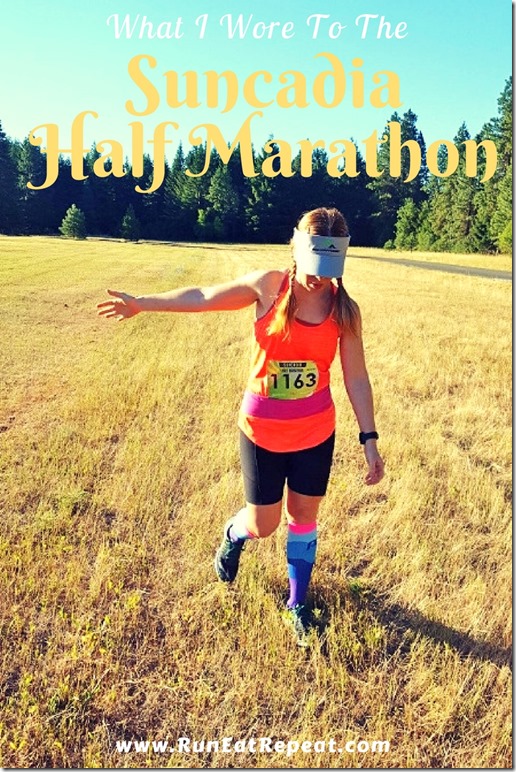 What I wore to the Suncadia Half Marathon:
A. ProCompression Visor and Socks
Question: Would you stop in a race to take a picture of a deer? What animal would it take for you to stop?
I was invited to run the Suncadia Multi-Sport Festival. All opinions are my own.