Hello from the sky! Sadly, I'm on my way back home from New Orleans. I had so much fun I didn't want to leave. This place was all about Running and Funning and Eating – my kinda vacation!
Sunday night after the race we ended up scoring a dinner invite for some delicious comida…
Then, it was time to hit up Bourbon Street one more time. There were hand grenades and hurricanes and karaoke involved. It was awesome.
I also found my favorite shirt ever –
What she order? Fish Fillet! <- This is a big deal because I was saying this ALL WEEKEND before we even saw this guy. Made my night.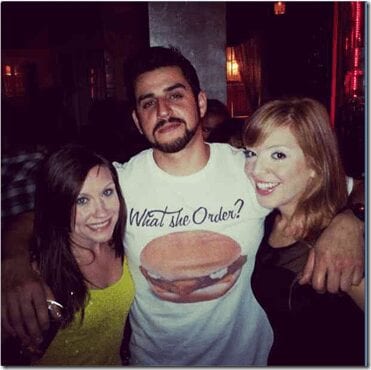 Then, stuff happened
And by "stuff" I mean singing Miley Cirus karaoke… #BadDecisionswithBeverages 
It was fun.
The End.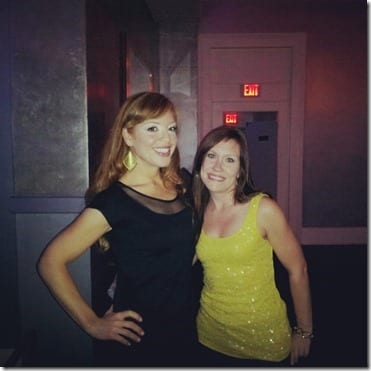 This morning we headed to the famous Mother's Restaurant for breakfast. Every time we walked by here this weekend there has been a LONG line, but I guess since it was a random Monday mid-morning we scored.
I had an omelet with grits.
I have tried grits before, but wasn't super all about them. Well today I liked them! (It might have been the post-marathon hungries talking but still.)
and delicious biscuit with homemade jam.
We stayed at the Hyatt and I heard a lot of the elite athletes were staying there too.
Well, as we were walking out we saw Pete Omae – he placed 2nd in the marathon yesterday!!! How cool is that?!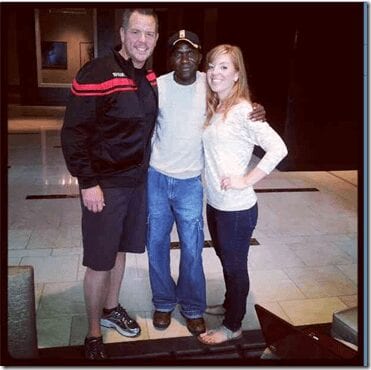 I was able to do a tiny bit of exploring before I had to head to the airport. The weather was pretty windy and drizzly in New Orleans today – but I'm glad it wasn't like this for the race.
This cemetery was within walking distance of the hotel so I checked it out before heading out of town…
I grabbed a big salad for lunch (no pic) and am feeling very snacky today. So, I bought a bunch of snacks at the Atlanta airport during my layover – pistachios, protein bar and popcorn. I'm pretty hungry today and I just go with it when I am like this – eat what you love, love what you eat
Overall, I had an epic weekend and I loved every minute of it. I don't get to hang out with my favorite Chandinator often so it was great to hang out with her AND I absolutely fell in love with New Orleans.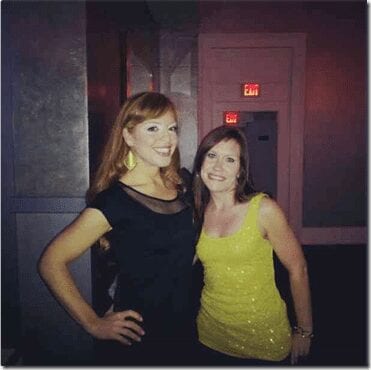 Tomorrow it's back to work and running and eating and repeating.
Question: If you could go away for the weekend with one person – who would it be?
For more pics of this weekend check out the RunEatRepeat Facebook page!