Happy Super Bowl Sunday! I'm not all about the game, but I am all about the food. Ben and I were going to go to my mom's to watch the game but decided we didn't feel like making the drive and should be productive around here (she's 40 miles north of us).
So I hit up the store for some Super Bowl Snacks…
A veggie plate with ranch and HUGE pickle for me
Chips and dips
Those would be Tapatio Doritos to be exact – tried 'em?
Caliente!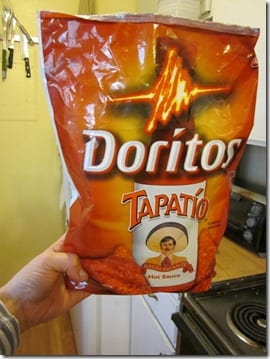 Ben sometimes gives me a hard time because I don't drink that often. I am know to pour myself a drink but abandon it for a snack. This is because I don't like the taste of alcohol.
I thought the SkinnyGirl Margarita was kind of strong, but heard good reviews of the SkinnyGirl Sangria.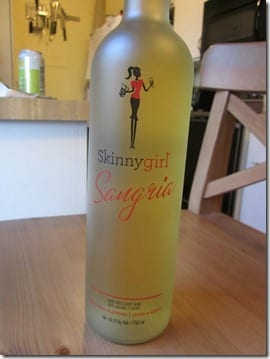 Skinny Girl Super Bowl Sangria – yes, it was great! It reminds me of a white wine I like. I drank two glasses of this stuff and magically feel 100% better!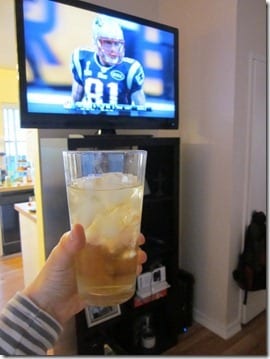 While I was out I picked up a donut for a pre-bowl snack. This was completely not necessary, but we'll discuss the donut debacle soon.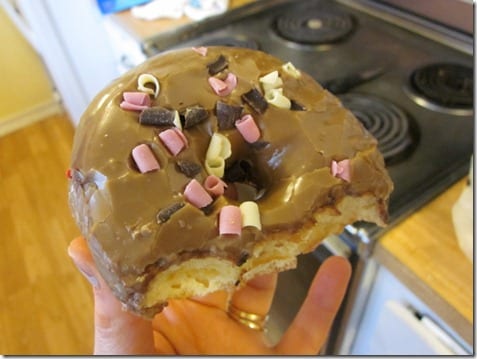 And I finally got a haircut! I've been putting this off for a while just because I hate sitting in one place for extended periods (I get antsy and want to go). But my bangs were basically so long I just kept pinning them back so I had to get 'em cut!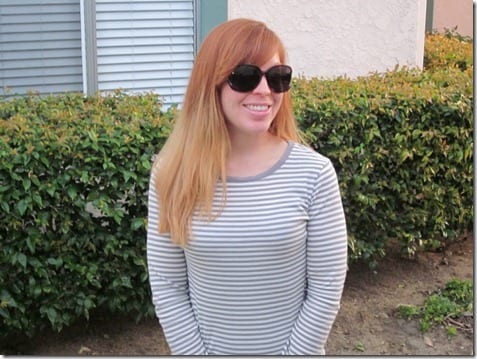 What was your Super Bowl dinner?
I made fish tacos because I came across some frozen fish fillets that were on sale.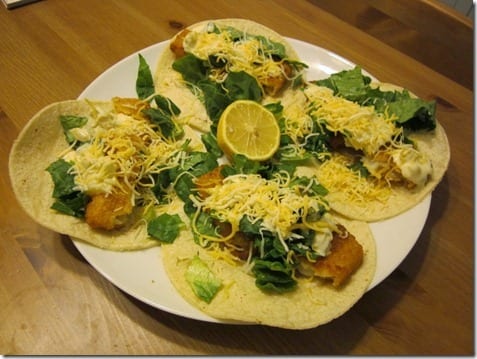 I made a "special sauce" out of mayo, lime, relish, garlic powder and S&P. It was really delicious!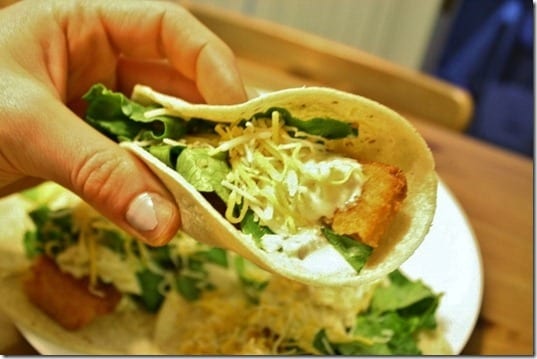 Time for Sunday Set Up!
My exercise plans for the week:
Monday: 6 miles easy, strength
Tuesday: 7 Tempo
Wednesday: Strength, Class or Yoga
Thursday: Speed
Friday: Yoga or Strength
Saturday: LR
Other Goals:
Stay on track with Feb. Goals
Sleep.
Not Eat more donuts.
Top Searches of the Week:
strange feeling after running half-marathon – It's called pride.
i eat popcorn every night – That makes two of us.
you need counseling – Don't we all.
chicken salad made my gut hurt  – More for me.
is running marathons healthy – No, not mentally or physically.
cartoon mexican person – Um, Speedy Gonzalez?
papas and beer shots – Check out Susan's bachelorette party post. And please invite me if you're going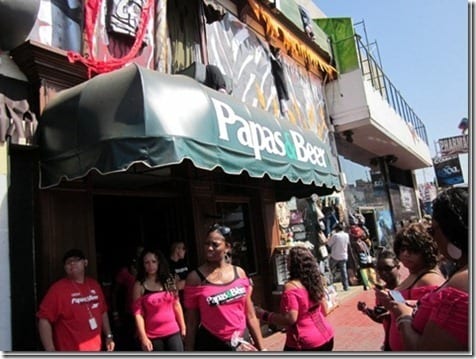 Are you set up for a good week?