I'm heeeere!
A group of us shared a limo to the hotel. Since there were five of us it was the same price as a taxi. Nice.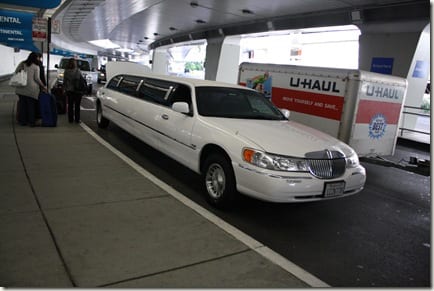 I spotted Meghann as soon as I got to baggage claim. It was nice to see a familiar face straight away.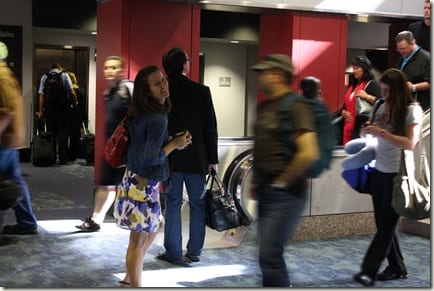 I don't think I've ever been in a limo before! I was super excited!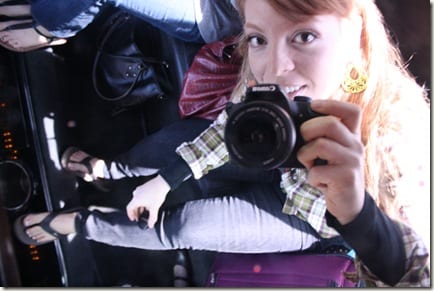 We were greeted at the Drake by a snazzy costumed fellow…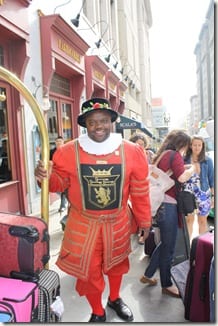 Then, we made a beeline for the Foodbuzz registration!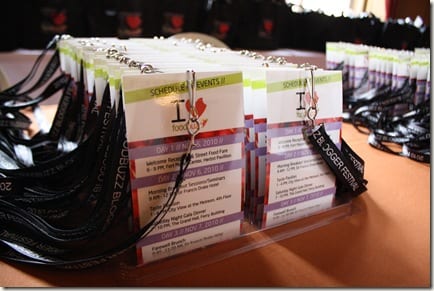 I'm not taking this name tag off all weekend!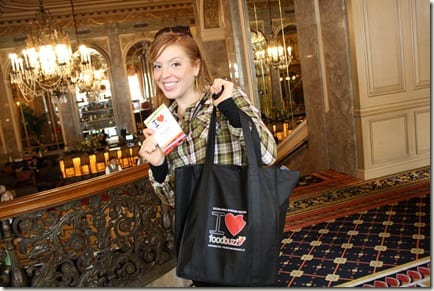 But there was no time to go through the loot because we needed lunch! We got a tip from the cutest little foreign lady and chose an outdoor cafe called Mocca.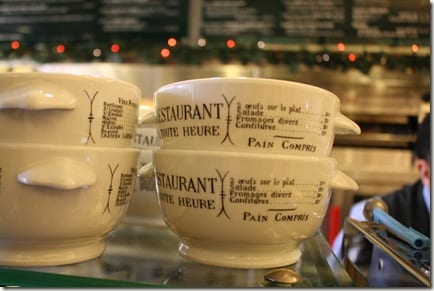 I chose the vegetable platter – they gave you three veggie choices and bread. I got roasted eggplant, green beans and beans.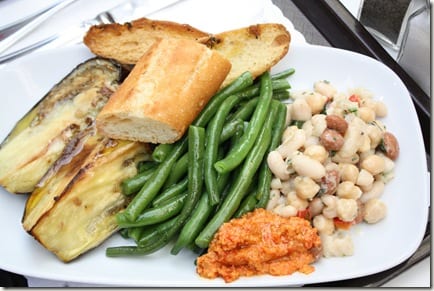 Limo and  Lunch buddies – Cara, Brittany, Carolyn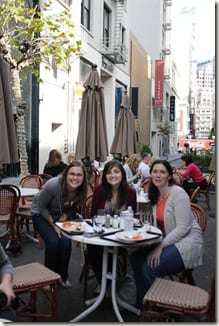 Now it's time to POP champagne!