I was planning on making this for Mexican Meatless Monday, but I couldn't resist the open guacamole in my fridge and knew it was now or never! Tonight I made massive Taco Salads for dinner.
In the bowl – lettuce (sorry, I know it's nutritionally lacking, but taco salads call for ice burg), tomatoes, red bell peppers, onions, cilantro, mushrooms, cucumbers, sprouts, beans, chips and A LOT A LOT of GUACAMOLE.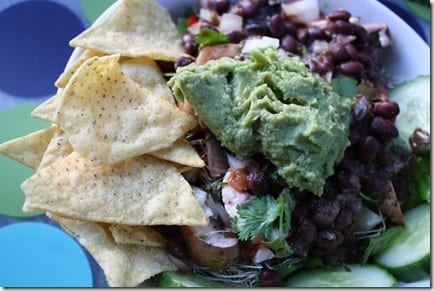 I love fat. I have realized in my attempts toward becoming an intuitive eater that I.LOVE.FAT. My body is happiest when I partake in copious amounts of nut butter and avocado. (I know HEAB would feel me on this too.)
In other news, I tried this bar today and did not like it. "Did not like it" is my being nice, get the picture? And did I mention it cost $3.19. For real.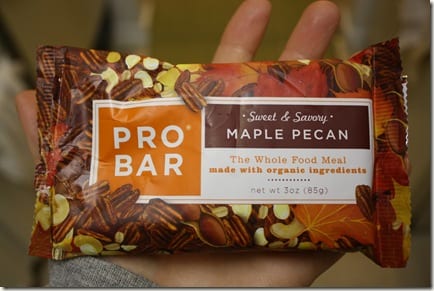 I do however, like these ice cream cones (the chocolate ones are even better). "Like" is putting it mildly and "am wildly obsessed with" would be a more appropriate term.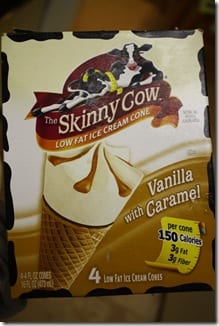 P.S. I am sick. Ben stayed home sick earlier this week and managed to get me sick too. I have caught too many illnesses in my life from making out with sick-os, you'd think I would learn my lesson 🙁
See you tomorrow!