Hello and Happy Day to you! I was missing in action yesterday because I went to Wine in the Woods, a big wine tasting event in Columbia, MD. And I partook in perhaps, a few too many tastings and was forced to take the night off.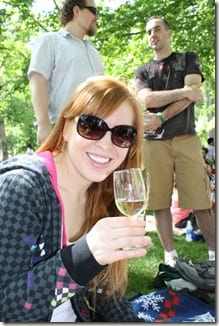 But I had a blast! Actually, it seems everyone was having a blast because this place was packed. Wine, great weather, greasy food booths with funnel cake and sweet potato fries = have I died and went to Heaven?!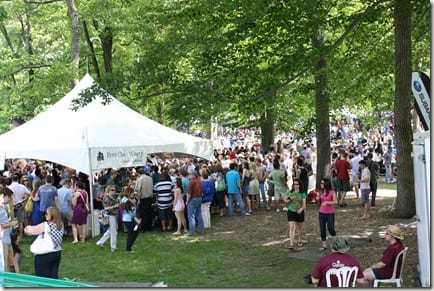 The event is great – you buy tickets to get in for about 30 bucks and get a wrist band (DD tickets are less). They give you a glass when you get in and then you walk around sampling wine from all the booths (and there are a lot!).
All the wineries are selling their wine too, so many people buy a bottle (or two) or a full glass. If you buy a bottle they offer to open it for you. I like when drinking is made easy 😉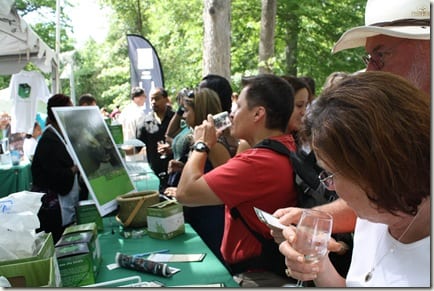 Ben and I walked to the event yesterday afternoon so we could both enjoy the wine and not worry about a designated driver. Good call.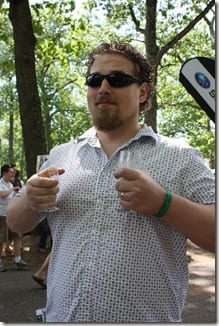 We met up with Kristin and Matt, our MD friends from California. They moved out here a few months before us.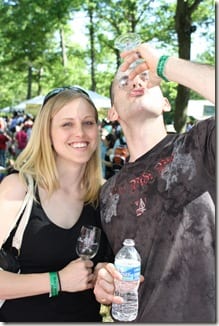 By the time we got there K&M had been there for a while, so we made an effort to catch up fast.  I gladly took two glasses of wine from a delicious bottle they bought to "even the score".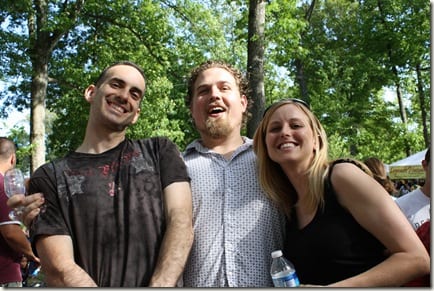 Getting samples can be an art since you have to weasel your way to the front of the booth. The back of my head proves that I was getting better and better at this as the day went on…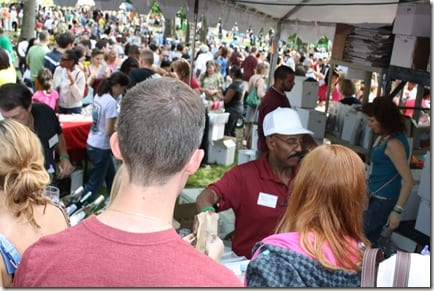 After many rounds of wine tasting, hanging out, "cheers-ing" with strangers and more wine tasting… Ben and I made our way to the Mall for food. I actually wanted sweet potato fries and funnel cake (dinner of champions) but they ran out of the fries! Boo.
We were both buzzed and looking for grease when we got to the Mall food court. Ben said it was like eating diner food at 2am, except it was mall food at 6pm. It did feel weird being at the mall so desperate for fries and shakes.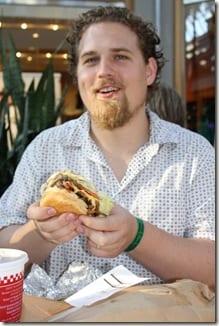 I got a Thai food combo with the works. It disappeared before I realized and then I stole some of Ben's fries. I was an eating machine yesterday! Man vs. Food has nothing on me.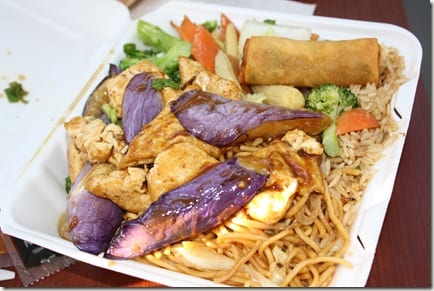 Then, I somehow managed to buy a cookie when Ben was in the restroom. It "disappeared" as well. In my defense, I ran 10 miles in the morning before drinking copious amounts of wine. I wasn't of sound mind or body and ate like it was my last day on Earth!
Ben and I shared this frozen yogurt on our walk of shame back home.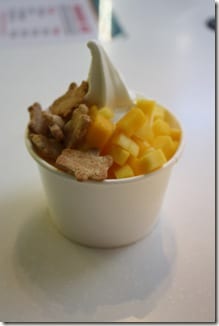 It was for the best that I didn't post after all that wine and food because I don't know what I would have written! I mean, I know this blog isn't exactly Ulysses, but adding alcohol to the author would be bad news.
Yep, bad news just like me dancing in public after finding a second wine glass for samples.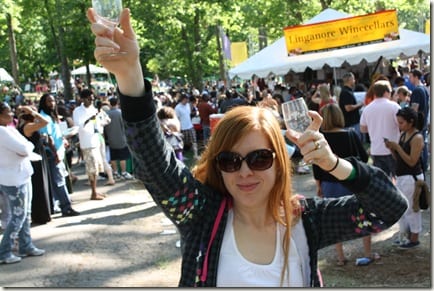 Don't mind me, just dancing with my wine…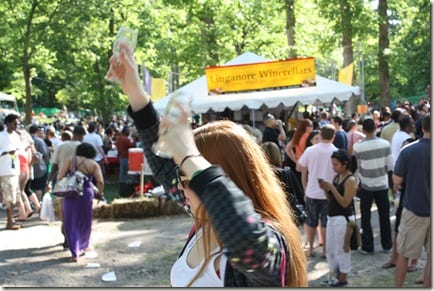 I also just found this picture of me trying on hats at the mall. Now I'm super glad I didn't post.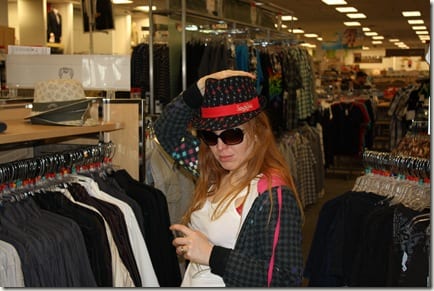 Okay, enough of the day of wine and food!
This morning I made an amazing soy chorizo scramble and took a 2 mile walk with Ben.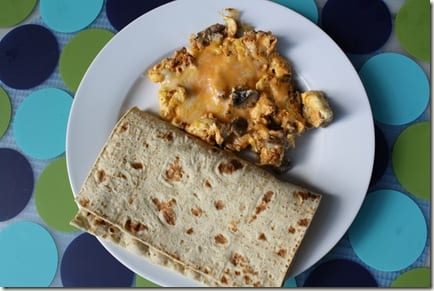 I have a lot of blog and email catch up to do. See you later!