Hello and Happy Monday! This week is jam packed full of exciting stuff – including a trip to Boston
Since it's been colder than usual here in SoCal I've been more reluctant to get out of bed. So, last night I threw my running clothes on the floor near the heater (not too close as I didn't want to have to jump out of bed and out of my house because of a fire!). And this morning I woke up to toasty running gear! It was a lot easier to put it on warm <3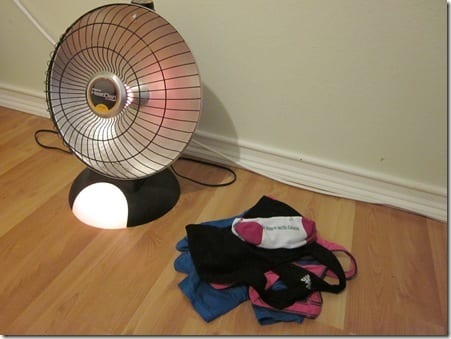 Run: My hamstrings are really sore. I think it's more from Friday's boot-camp than running. I decided to take it easy and do a slow and steady 4.75 miles this morning instead of a tempo run.
During my run I had one thing on my mind = breakfast. I couldn't decide what I wanted today and after a few miles of debate, decided to make French Toast since I need to eat up some of my bread stash before I go out of town this weekend.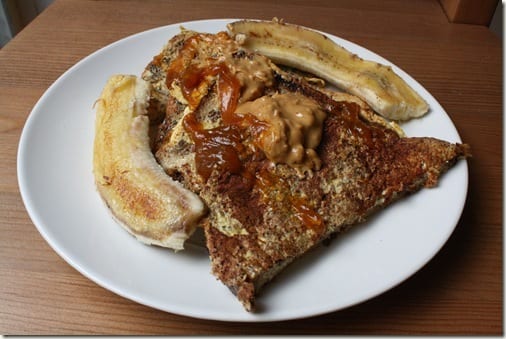 French toast made with Cinnamon Raisin Ezekiel bread, topped with Peanut Butter and Pumpkin Butter.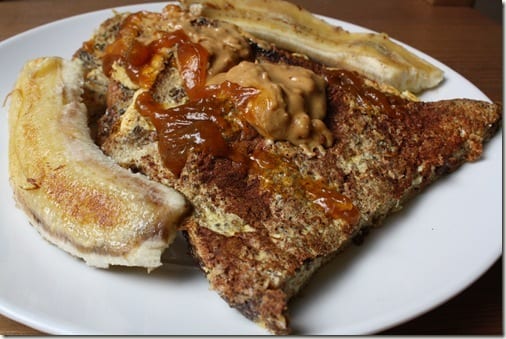 I grilled up a banana to go with it. I have convinced myself naners help with muscle soreness, whether or not that may be scientifically true – it works for me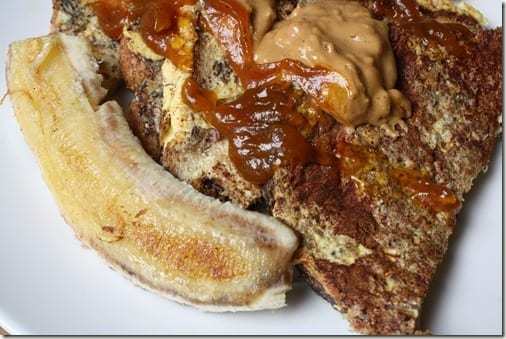 Oh, and they taste good.


www.nataliedee.com
Monday Mini-Goals for 2/28/11:
1. Go to KB and Spinning 1x each. Long run Thursday.
2. Clean house top to bottom – I want to come home to a neat house after my trip.
3. Review last 4 chapters for the Personal Training exam.
I am going to Boston to visit Tina and run a 10 mile race this weekend! I have a red eye flight Thursday night and a pretty long To Do list until then.
See ya later!
Question: What are your workout goals for this week?