Ben and I fueled up before our mission to the mission with guacamole and a side of other random things…but believe it when I say guac was the main event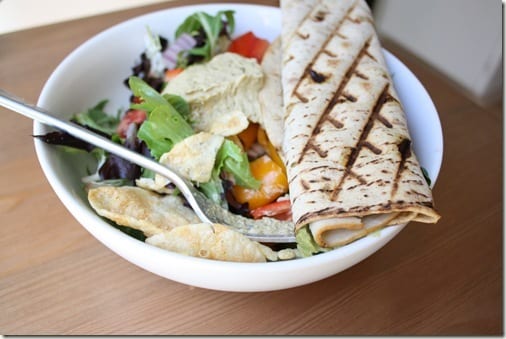 I don't know if schools do this throughout the U.S., but in California you learn about all the Spanish Missions of California in 4th grade. I fondly remember making a model of a mission – it was the biggest project of my elementary school career!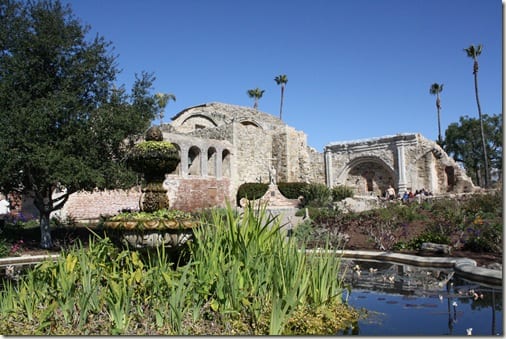 One of my favorite missions was San Juan Capistrano and the other day I realized I live only a few miles north of it! I'm a California girl, but I'm new to Orange County so this was exciting news!!!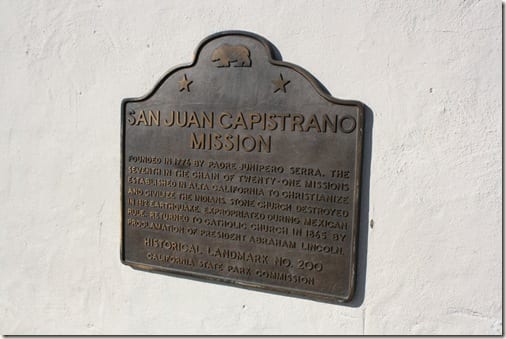 After lunch I was excited to head to San Juan Capistrano armed with my camera and 9 year old inner child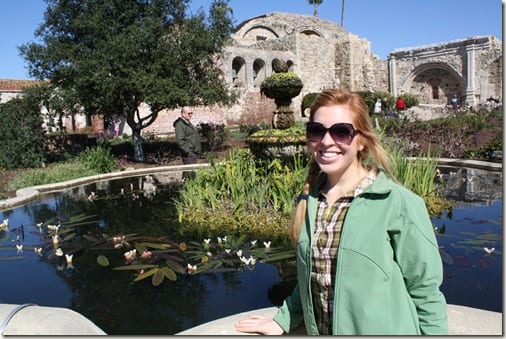 Admission is $9.00 for adults and $5.00 for children.
Entrance comes with the audio tour too.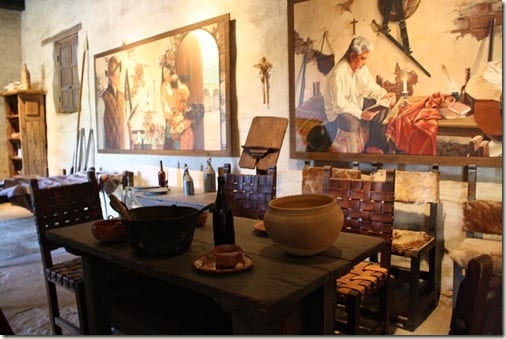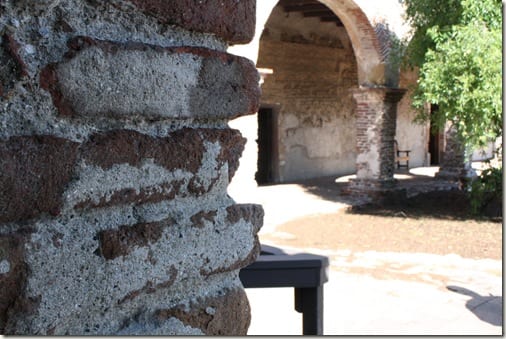 I love historical tours like this – I'm extra partial to this because it combines California history with Spanish conquistadors enslaving the natives building missions and churches to spread the word of God and eventually having babies with the locals and one day many years later, making all those genes combine to make a Mexican-Spanish-red-headed-Californian named Monica (that would be me).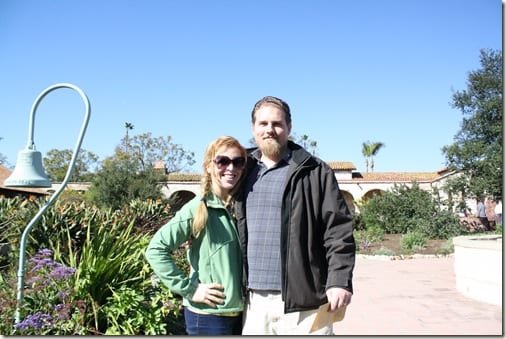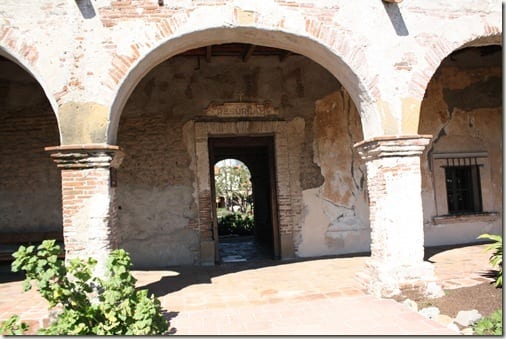 I may not remember a ton about what I learned in 4th grade, but I remember the story of the Swallows returning to San Juan Capistrano very clearly. On March 19th the mission celebrates the return of the swallows. They are the birds that fly from Argentina to California every year right on schedule!  This is their home (and mine too).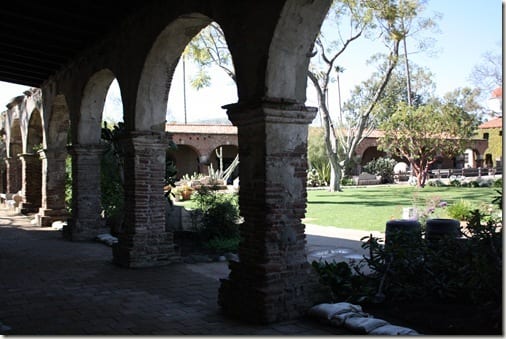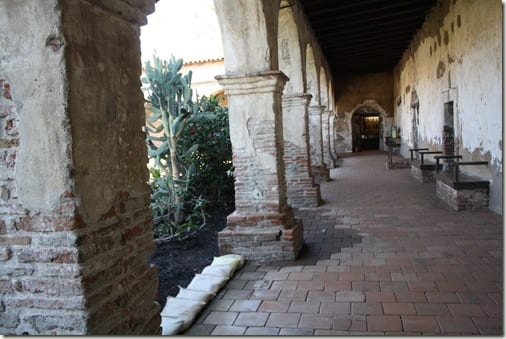 I love calla lilies. Someone tell Ben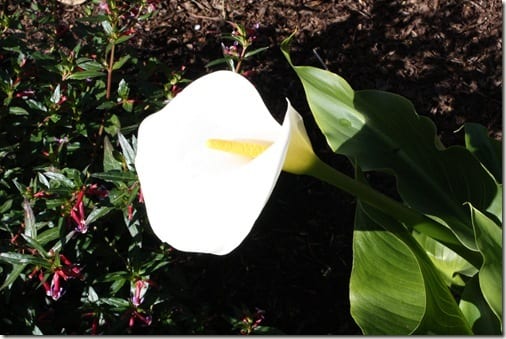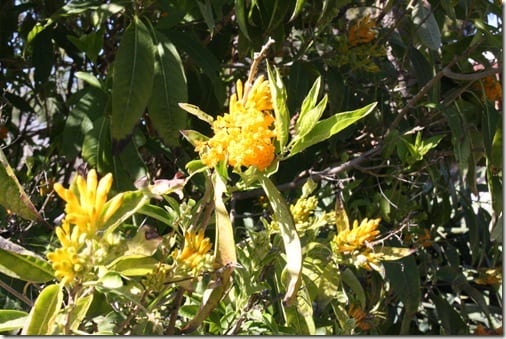 Today was chilly, but gorgeous! I couldn't stop taking pictures and it was so difficult to choose the ones to post!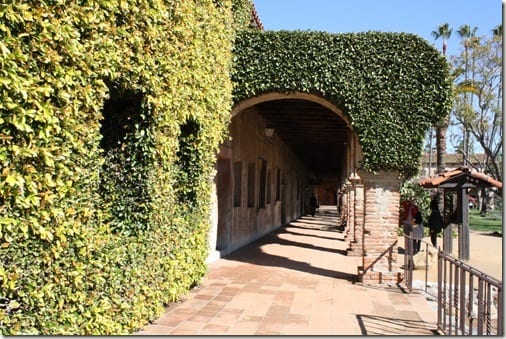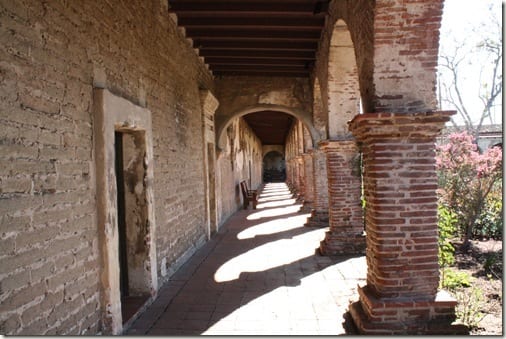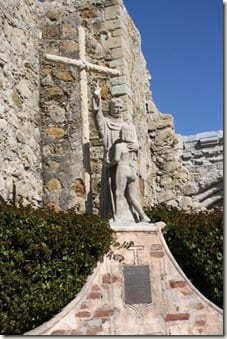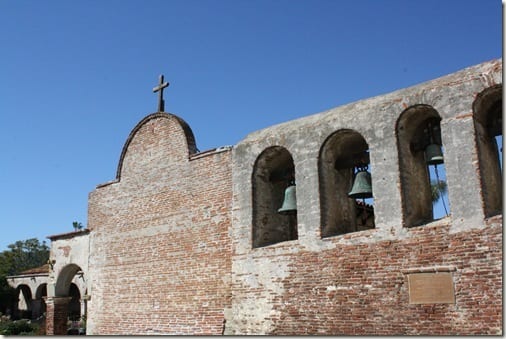 "Vaya Con Dios"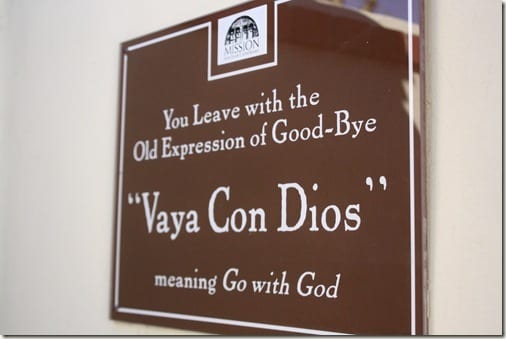 After our mission to the mission we needed some refreshments. I also needed some trail mix, but that missed the camera thanks to my cat like reflexes of eating
Oops.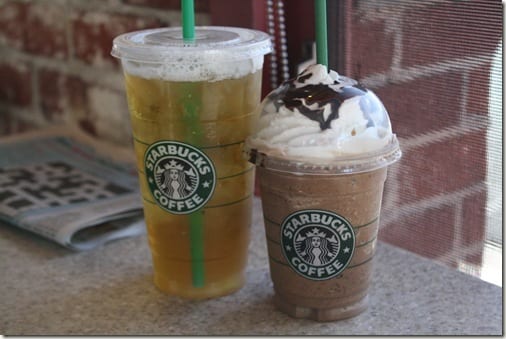 Work out: Since yesterday was my long run, today is a Rest Day. A nice walk and some light abs were all I did.
I plan on watching the Academy Awards while eating spaghetti for the rest of the night. I'll see you in the morning
Speaking of CA fun – here's my post from Nov. when I visited the Olivas Adobe the day before the Malibu Half Marathon!