Since I often have chickpeas 365+ days in a row many people ask, "How big is that can of chickpeas you buy?"
Answer: It's almost 7 pounds!!!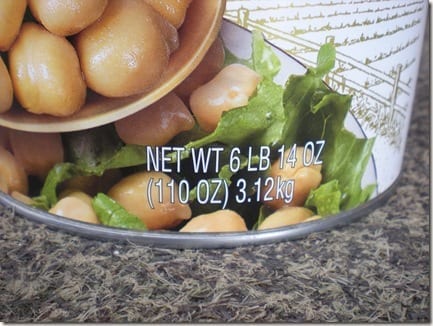 This is the can of chickpeas I get at Costco next to a "normal" sized can of beans.  I'd like to think that this ratio is my love of beans compared to yours…
Yesterday I broke open my massive can of chickpeas for lunch. I made a
Chickpea Asian Slaw.
Throw in a huge bowl: 1 package of shredded cabbage, shredded carrots, chopped green onion, 2 cups of chickpeas, 2 cups of brown rice. For the dressing I mixed a soy ginger dressing with PB and sriracha. Toss and enjoy.
Garnish with peanuts and be prepared to be amazed.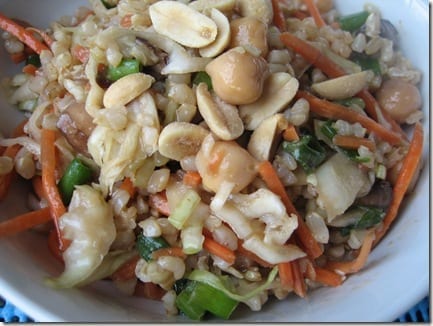 I ate some again for lunch today and thought it would be good hot. So, I threw it in the microwave for two minutes and had a Asian stir-fry! So good.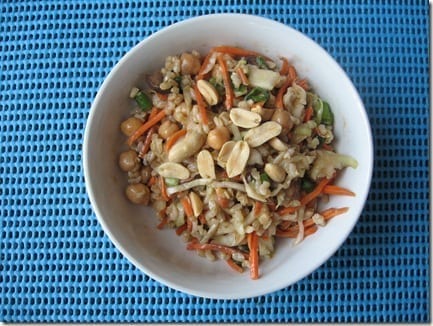 This is one of those meals that is better the next day. Overnight the slaw marinated in the dressing and it was flavorful and perfectly tender.
Also, since the slaw has beans and rice and veggies – it is a great dish to bring to a potluck where you're not sure if there will be "veggie" food options.