Hello! I know it's the day after Christmas aka 'Boxing Day' but I don't have my boxing gloves with me on this trip so I thought I'd recap Jesus' Birthday for ya…
I'm in Florida with Ben's family and they celebrate Christmas on the 24th. On Christmas morning everyone sleeps in, but that is not my style. Mi familia always celebrated Christmas morning by opening presents and eating tamales and the whole thing. So, I filled that empty void with a longish run.
I ran 12 miles and ended it at the beach. I am sad that I don't get to spend Christmas with my family, but this is a special little present to myself instead.
I sported my ProCompression Christmas socks to celebrate the holiday!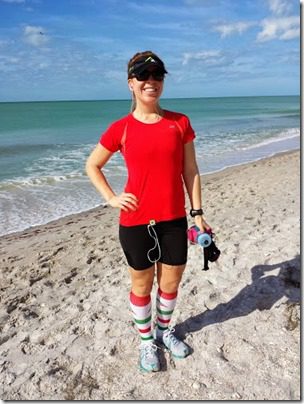 My run was almost a disaster because on the way back the bridge to the beach was closed and there were cop cars blocking people from passing! At this point I needed water and wanted to get home for eggnog cereal* so I was about to freak out.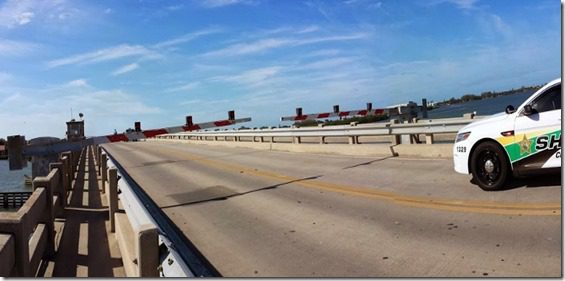 Luckily, the officer was nice and let me cross the bridge!!! Merry Christmas to me!
Post-run food – by this time it was lunch but I wanted breakfast so I combined both with a scrambled egg salad. This is totally normal, right? No? Well, most of what I do isn't normal, so I'm self accepting.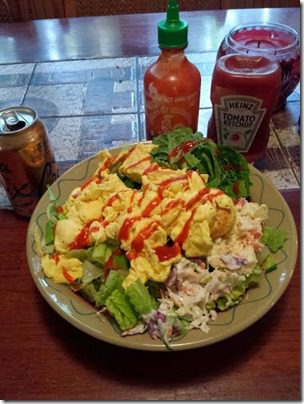 *eggnog cereal is cereal that you eat with eggnog instead of milk. If that wasn't obvious to you, you don't know me very well.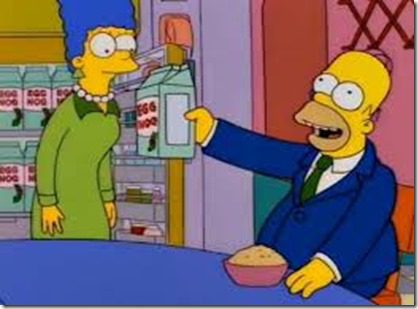 Question: What was your favorite part of Christmas this year?