Hello! I have some good news and bad news for you today. The bad news first, right?
I ate all the Health Warrior Bars the company sent me out of the blue last week.
The good news? They also sent me a copy of my FAVORITE running book and I'm giving it away to you!
First let's talk about running and eating…
Today is a cross training day. I took a walk while listening to my latest audio book. Then, I did the Upper Body workout from the 21 day fix on demand. I actually really like doing strength workouts while watching TV. It goes by so fast, but at the end my muscles are nice and tired.
Then, I ate oatmeal with PB and eggs with ketchup and salsa. Vegas was a little curious, but not interested in any bites. More for me!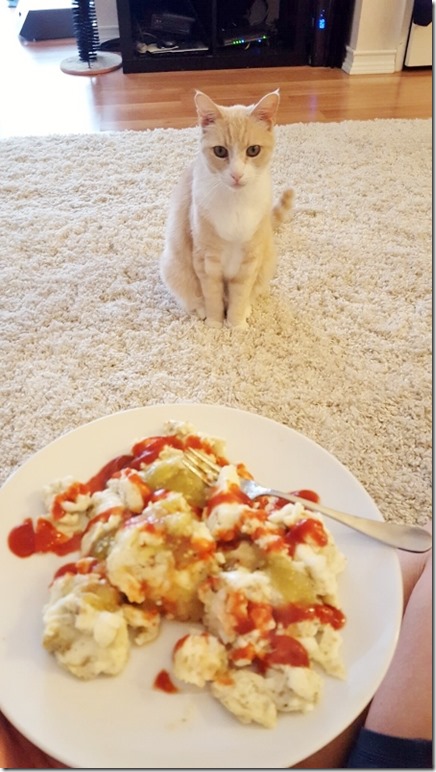 I woke up to my lil tomato growing so well! I'm proud of it.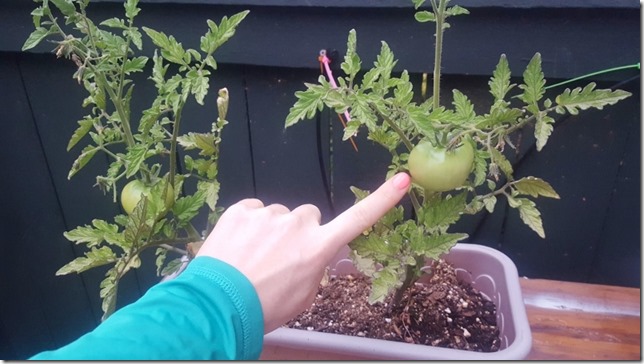 Until my tomato crop is ready for harvest I have to keep buying produce in bulk at Costco. Some people have mentioned they can't / don't buy produce from Costco because there's so much and it goes bad. Yeah, I can't relate to that. I eat it all.
Running Book Giveaway
Okay now for the giveaway of my favorite running book…
My favorite book about running so far is Born to Run by Christopher McDougall. I read it years ago and still call it my favorite because I feel like it's an interesting story and inspirational. It's about his experience with the Tarahuamara Indians who are considered super long distance runners.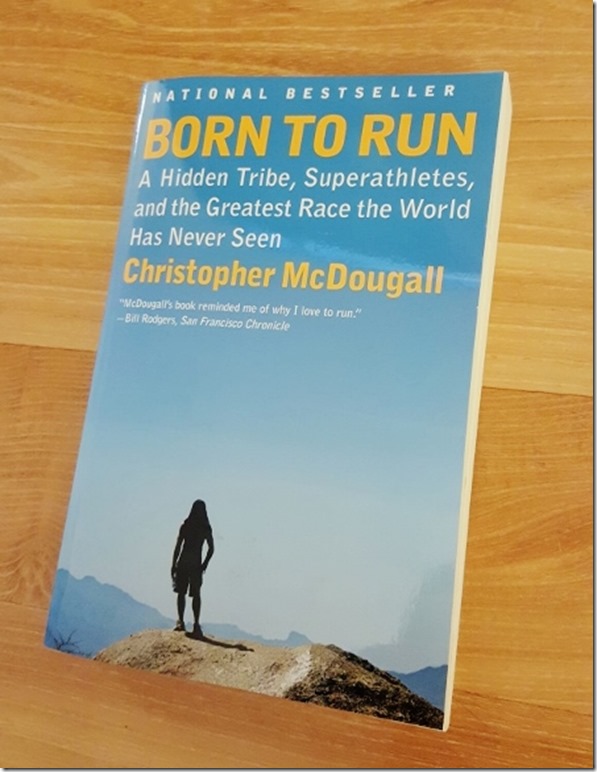 Fun Facts:
I tried chia seeds in 2009 after reading about them in the book.
I ran the Born to Run Ultra Marathon 50K in 2013. It's in California, not Mexico but is organized by a photographer that has worked and ran with the Tarahuamara.
There is a movie about Born to Run in the works, but there's not a lot of info available on it now.
I'm giving away this copy of Born to Run to one RER reader since I already have a copy. It's open to anyone I can mail to on Earth with an address.
Optional: I'll send Vegas with the book if you want him. He likes to hang out in boxes.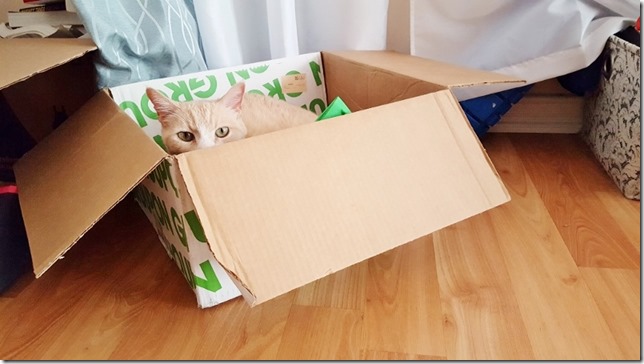 Want this copy of Born to Run?
Leave a comment on this post to be entered to win.
Question: Do you want me to send Vegas with the book if you win?
Closes 5/20 Friday 8am PST. Open to all residents of Earth with an address.