Let's talk about boobs today, specifically small boobs and sports bras and all that fun stuff. As a long time runner I have very specific preferences on what kind of running gear and sports bras I prefer. I know what I like. And I know what I don't like (bouncing).
I usually wear two sports bras layered for my day to day training runs and some races. They are cheap and do the job. But layering isn't ideal, especially when it's not like I'm trying to strap down double Ds hello. I really shouldn't have to wear two given what I have going on in that area.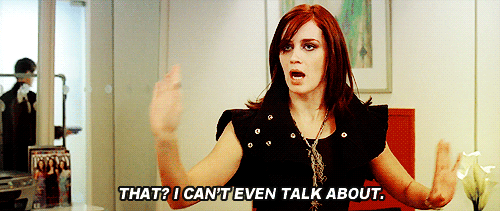 I have the oh so sexy issue of having a pretty wide chest / rib situation and small boobs. I call it big boned or big ribbed? Either way.
The problem this presents is that a larger sized sports bra doesn't have enough support in the boob area (it's loose because a large size assumes large boobs). And a smaller sized one crushes my lungs and my soul so I can't breath, which is kind of important for running and stuff.
A long time ago I got a Champion sports bra and realized it was perfect. It was just the right mix of compression and support to keep me and my girls under control. But it also didn't kill my chest. Boom! Love it.
I 'save' that sports bra for marathon distance races. But even with 'saving' it the thing is old and funky and sad. Boo. b
I finally broke down today and decided I should buy a few replacements. I knew they were pricey (full disclosure the first one was sent to me by Champion a few years ago so I didn't pay for it) but also think it's an important part of running gear!
Unfortunately I don't think they make this particular bra anymore!?! I looked on the Hanes/Champion site, all over Amazon and a few other places.
I have a few similar sports bras 'saved' in my online shopping cart that might work just as well or better. But, they are not exactly that same criss-cross back / hook close style that I loved. I'm going to order a few and let you know how it works out (because at this point I'm sure you're really invested in my boob situation).
No, I realize you aren't really invested but you may be invested in your own boobs and/or someone else's boobs that you love. And fancy sports bras are super expensive! I didn't realize because I've been getting them on sale at Target and layering them up, but some of the ones I saw today were as much as $76.00. Seriously.
So I figure a little search and try and review might be useful. And I also figure you might be able to offer some advice if you have found the sports bra of your dreams.
So now that I have sufficiently pointed out awkward things about my body feel free to chime in with your sports bra suggestions / complaints / random thoughts / other…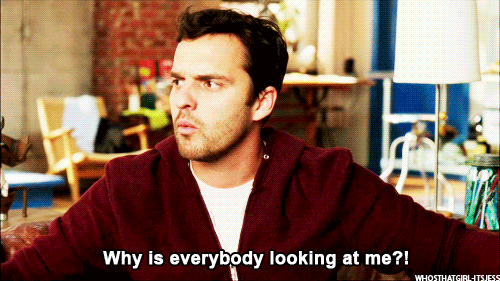 Question: Do you have the world's best sports bra recommendation? Do you layer two sports bras?