Hello from Hummus Heaven! (AKA Richmond, Virginia) I got here yesterday for a super quick hummus eating extravaganza!! It is a super quick trip trip so it's jam hummus packed with fun and FOOD. Just like I like it. I'm going to give you all the highlights so this might be a long post. I'll try to save my bad jokes for another day. You're welcome.
As soon as I got here I was whisked to the hotel by my friend Doris the driver. She actually told me a super interesting story about someone she drives on a regular basis. I love talking to drivers about the cool famous people they've driven – it happens a lot in Los Angeles, but this was a pleasant surprise story!
I checked into the hotel and got ready for dinner.
Unfortunately, the whole 8 hours of travel thing had me looking like a mess. I piled on a ton of makeup, but couldn't hide the fact that my bangs were pointing in every direction except down. I busted out a clip, pinned them back and rushed out the door to meet everyone for dinner.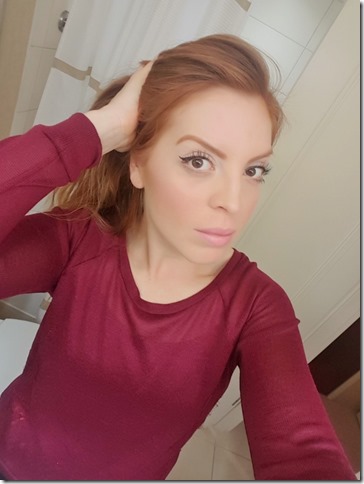 We dined at Acacia in Richmond. There was a set menu plus delicious appetizers. And I think for the first time (?) I ate a sardine. The waiter explained that the chef won some award for that dish so I had to try it. Much to my delight, it was good! I know sardines are good for you, so I've wanted to give them a try for a while now. Mission Accomplished.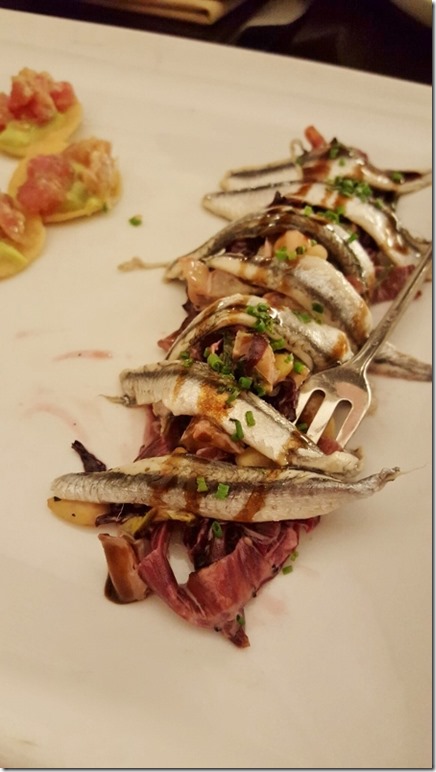 But my favorite part of the meal was the gluten free fried oysters. They were breaded with a corn meal crust and topped with some amazing sauce. I ate three of them because no one else wanted them.
The main course was Rockfish and dessert was a very fancy salted caramel ice cream and chocolate mousse.
This morning I woke up bright and early to hit the treadmill. Except, it ended up hitting me.
I did a 3 mile run with speed intervals and it killed me. I felt like my heart rate was super high after the second interval and I felt so tired. What a wimp. After that I did a little bit of strength work with some double duty moves like plank rows and high cardio crying.
From there I rushed up to my room to shower and eat (eating is the main theme of this and all of my posts in case you aren't picking up on that).
I got a frittata and oatmeal. It was absolutely perfect. I just love meals that taste delicious and leave you completely satisfied at the end. I feel like a good meal has to have carbs, protein and fat for me to leave the table happy and not get hungry again for a few hours.
And then it was time to pile into the blogger bus and head to the Sabra headquarters aka Hummus Heaven. I was super excited!!
I was thinking about it today and I feel like Sabra has always been a company I've loved. I am a big fan of hummus and truly believe they make the best one. The texture just can't be beat. And Sabra was also my first long term blog relationship.
To quote myself I said in a post in 2011… "Sabra hummus is the only hummus"
So I'm very happy to still work with them, to still eat Sabra all the time, to be able to spread the hummus word about one of my favorite products.
And I'm obviously super happy to be able to EAT ALL THE HUMMUS today. We did a tasting of some new products, talked about the current line up and had a tour of the factory. I came out to visit on a blog trip a few years ago, but a lot has changed since.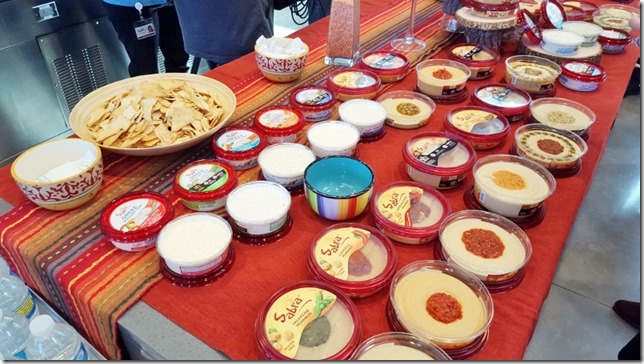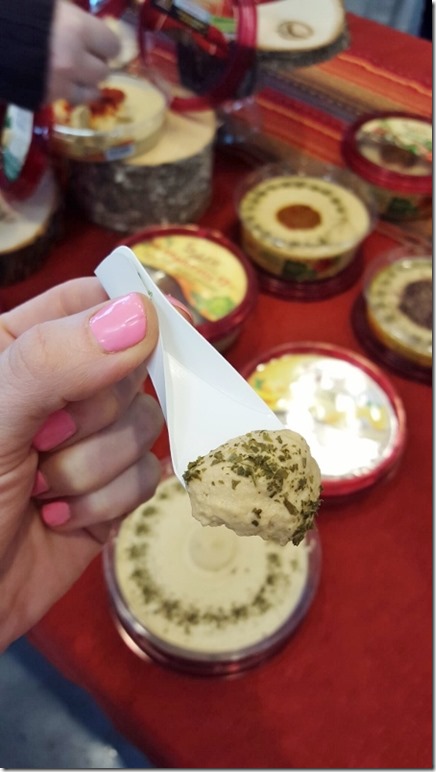 Have you seen this Chunky hummus? It's available in club stores like Sam's and Costco, but I've never seen it in SoCal.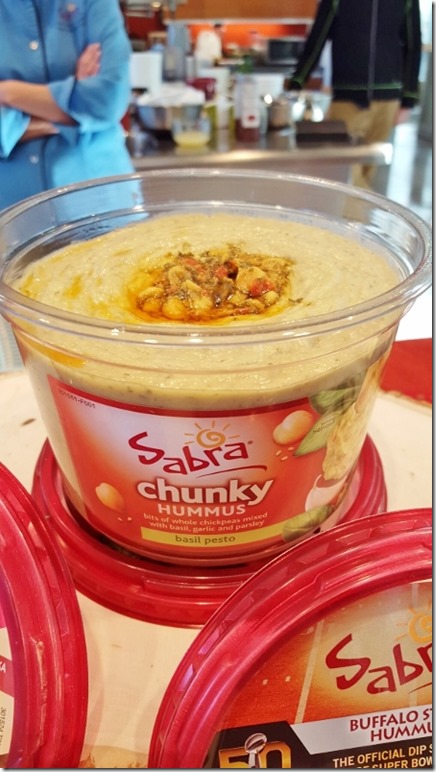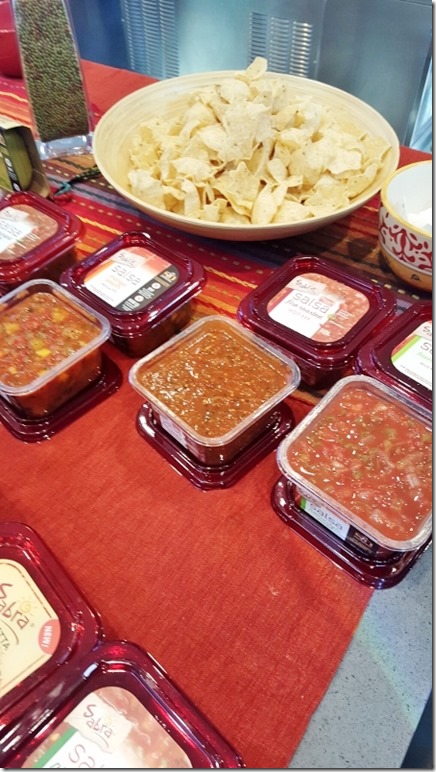 Food bloggers in action…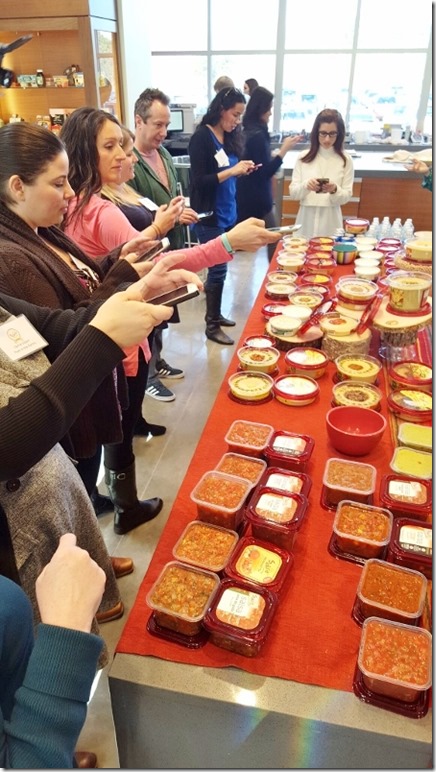 The other bloggers on the trip do recipes and other legit fancy blog stuff, not really life casting. But I figure you like to see what randomness I'm up to so I still post my life stuff. Let me know if you would rather just see pictures of the 6 bowls of cereal I eat every day so you can Pin it.
Back to FOOD talk… lunch was amazing. The Sabra plant has a kitchen on site to make recipes, create new hummus flavors and more. All of this was hot off the stove and accented with hummus, salsa or guacamole.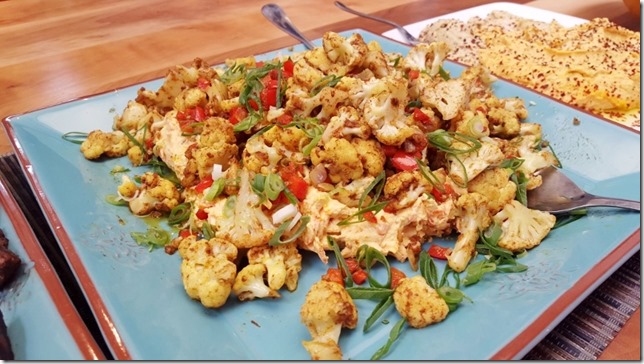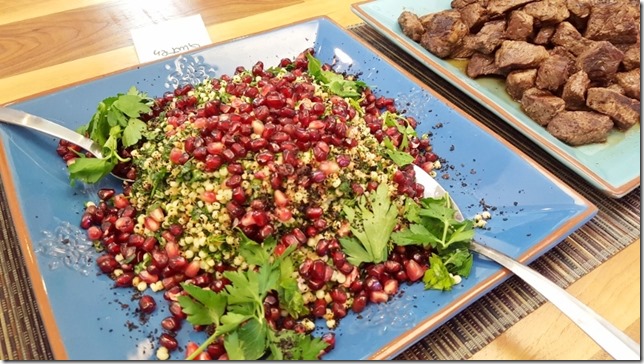 And the day ended with a tour of the factory. It's so weird, but I really loved how it smelled in there – the sweet smell of chickpeas boiling makes me happy.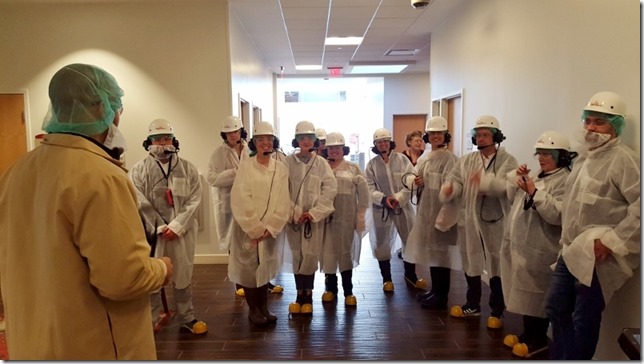 An additional bonus of this trip was being able to see some of my blog friends like Brittany from Eating Bird Food, Liz from The Lemon Bowl, Amy from The Healthy Apple (who has a book coming out soon!) and Laura from Momables. It was a blast catching up with everyone. xoxox
Now I'm headed back to California… I'll see you later!
Question: Have you ever eaten a sardine? Would you?
I was invited on this trip by reps from Sabra, All opinions are my own.