Hello from Richmond! I traveled all the way from Orange County, CA to Richmond, VA super early yesterday morning. It as a long day of travel, but totally worth it since I'm here visiting one  of my favorite companies – Sabra Hummus. Love. Since it's chilly here and it is such a quick trip I decided not to pack up all my winter running clothes and hit the gym for a running workout. (I'm sharing today's treadmill speed session below.)
And it's probably good I didn't pack winter running clothes because my secret passenger takes up so much room!
(Why do cats always look like you just insulted their mother?)
Up and off before the sun!
I always wear comfortable clothes to travel – especially when it's a cross country flight and I'll be in some sort of transportation mode all day. It's the usual ensemble, but have I told you about my magic scarf? It has a hidden zipper pocket. This is perfect for holding my phone and earphones since I want them easy access but don't want to lose 'em!
And before we get to today's running workout – I wanted to share last night's dinner.
Well, I don't want to share a bite – I want to share the idea.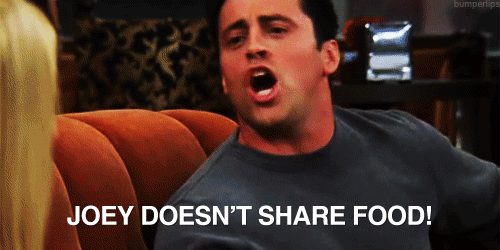 I steamed a big batch of brown rice yesterday. Half of it I put aside to eat straight up. And the other half I used to cook up a masterpiece (I'm exaggerating but you should be used to that by now).
Healthy Shrimp Fried Rice is super easy to make. You can swap the shrimp with leftover chicken or tofu too.
I cooked shrimp in coconut oil until done (they cook up super fast). Then, added a few cups of brown rice, seasoned with  garlic and soy sauce. Added peas and carrots. Then, made a little valley in the rice mixture and cooked up an egg in it. I repeated the egg step 4 times because I like eggs.  Mix and serve topped with green onions (and cashews I added after this picture).
Speed Up Treadmill Workout
I created this Speed Up Treadmill Workout to get in a good speed session while out of town. Since we all run at different paces I set the speeds at "Your Pace" which is your usual even effort pace. Then, to get your speed faster increase the speed 1 mph. (Keep the incline at 1. or 1.5 the entire time.)
For example – if your running speed is 5.5 mph bump it up to 6.5 for 1-2 minutes depending on the time table below. Happy Running!
Question: What's your workout today? Taking a rest day?