Hello! Happy Monday and more importantly, Happy Watermelon Day!!!! This is my second favorite day of the year (after Thanksgiving). I love watermelon more than anything in the world.
Confession: I used to buy watermelons two at a time and eat both within five days.
In honor of this very important National Holiday…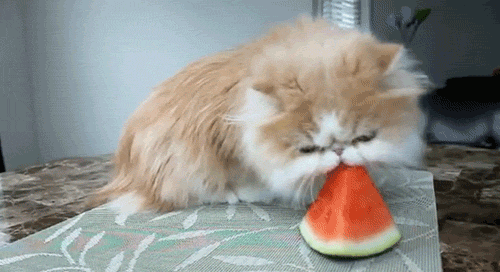 I want to share my favorite watermelon recipes and blog posts…
My Favorite Watermelon Posts:
Watermelon Easter Basket…
Watermelon Skinny Margarita Recipe
Best Drinks for Runners Recipe
Watermelon Agua Frescas Recipe
And the best one…
How to Cut A Watermelon Like  A Pro Vlog. <- do it.
Yesterday I took a little walk and got my favorite iced americano blended drink….
And stole a bite of this almond bear claw. (I've been really good about keeping it down with the treats but some sneak in and it's fine. 10% is the goal while I'm doing the 24 Day Challenge.)
The rest of the day was spent cleaning and resting. Vegas helped with some moral support.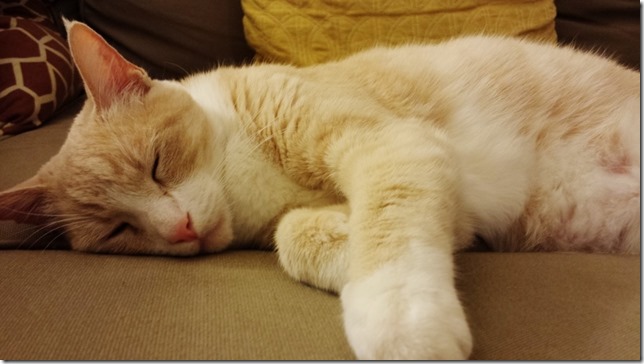 Vegas says Happy National Watermelon Day too!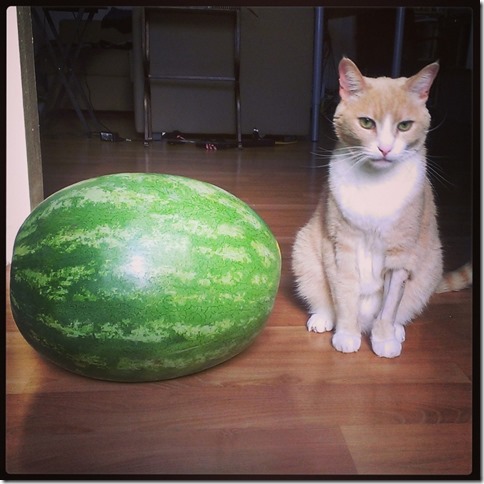 Question: What is your favorite food?