I went to the Natural Products Expo West in Anaheim, CA today. It is the world's largest show featuring natural and/or organic products. The expo is largely dominated by organic and healthy foods, but there are also beauty products, cleaning products and more!
It's held at the Anaheim Convention center and is MASSIVE. There are hundreds and hundreds of booths with food samples and information. It's like my foodie Heaven and I love it.
Before I even got into the convention center there were a few sample trucks outside! Hello Chobani!!!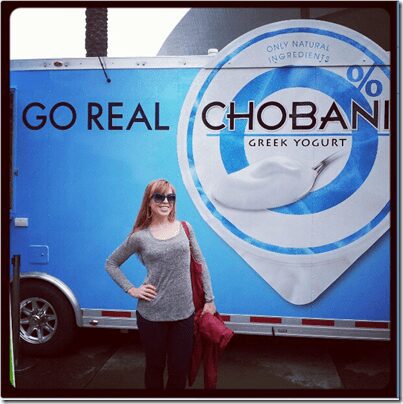 But, it is also way too much to blog about all of it. So, I took a lot of pictures and will share with you my favorite products from the Natural Products expo this year…
My favorite beverage is the Zevia soda drinks. They are soda sweetened with stevia and I love them.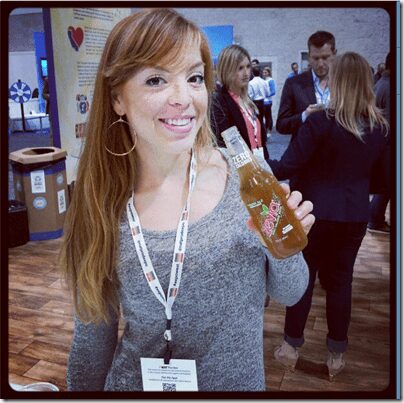 Added bonus: They had a Happy Hour in the afternoon.
After a quick beverage I walked up and down the aisles samples new products and talking to people. It is the best day ever!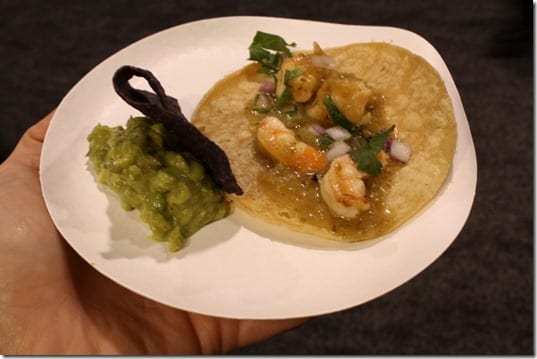 Product I think would be a bacon lovers favorite…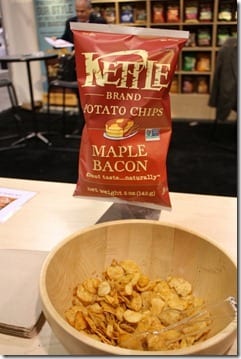 Favorite Gluten Free Dairy Free but still tasty Pizza
Favorite stranger moment of the day – I talked some guy into trying a sardine with me and we said 'Cheers!' and toasted them. I was pleasantly surprised that they were good!
I even got a sticker that said I tried my first sardine!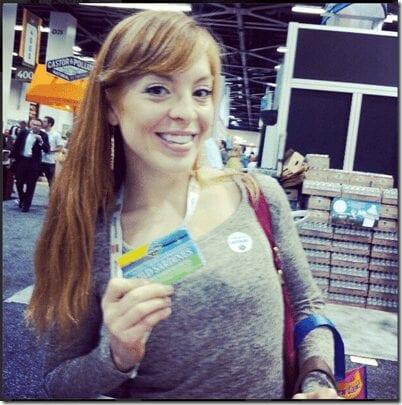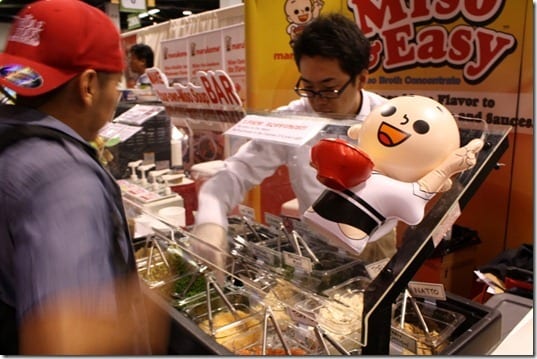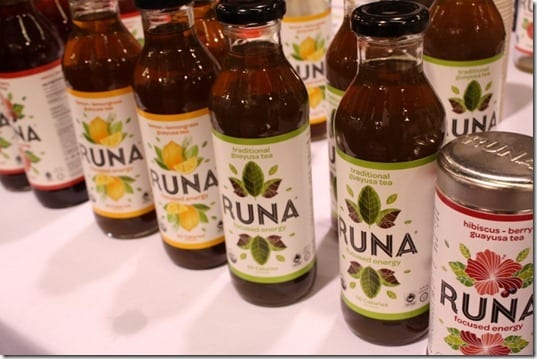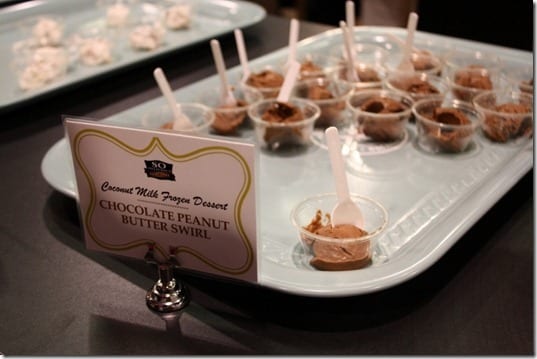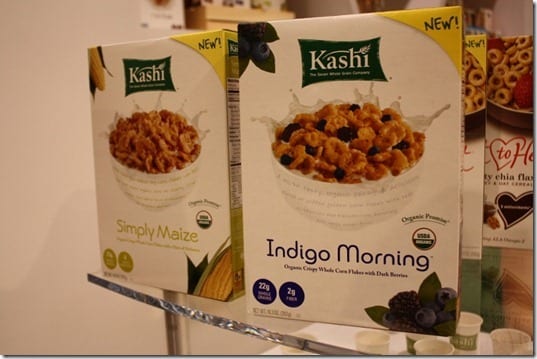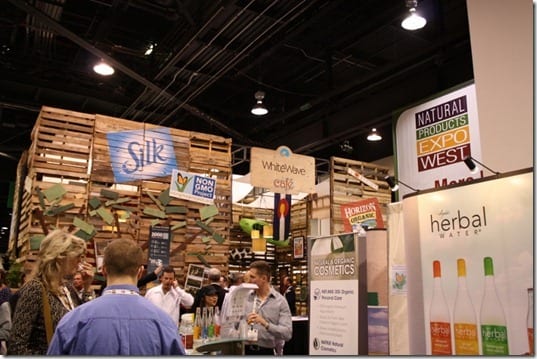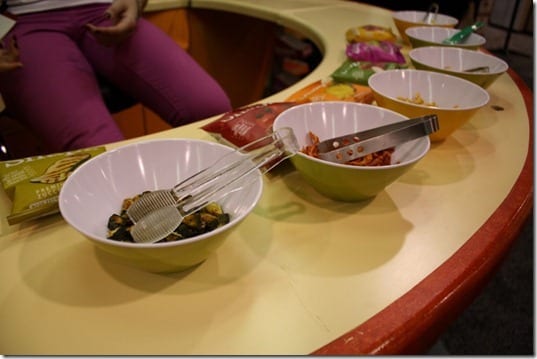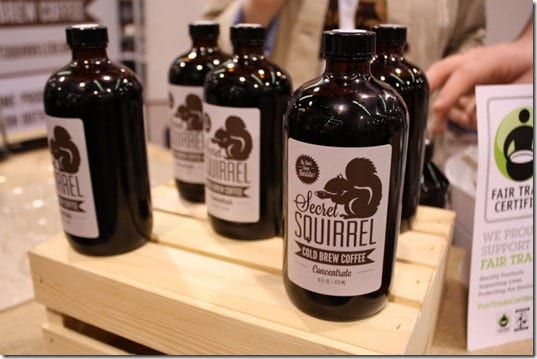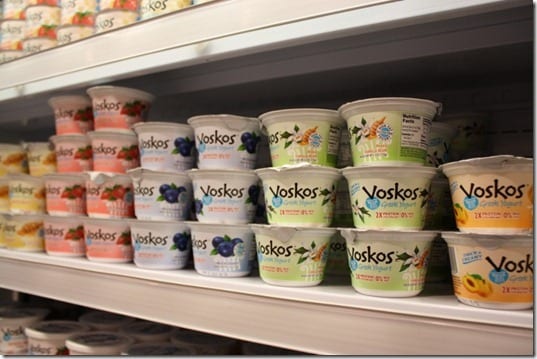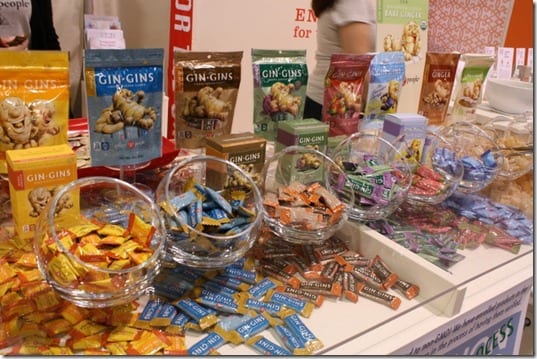 Favorite shirt of the day – look what the ginger guy is wearing…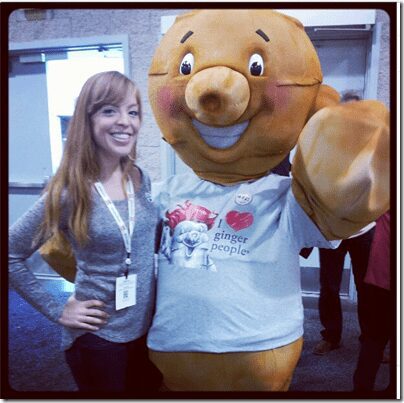 Product I think you'll be most excited to see in May…
Pumpkin Pie Larabars!!!! They are good.
Favorite cereal Attune Foods and my favorite cereal slinging friend was there too!
And I was lucky enough to run into the infamous Leah from Mamavation. In addition to being amazing, she has 3 adorable red headed babies. I'm hoping she just gives me one so I don't have to one of my own…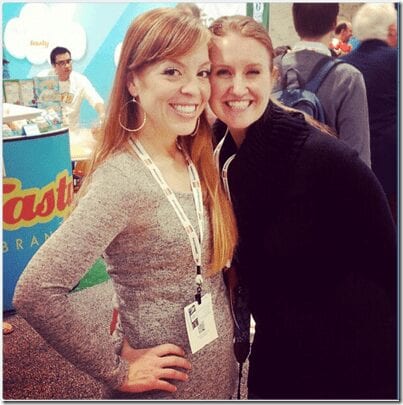 Then, the sunset on my beautiful day…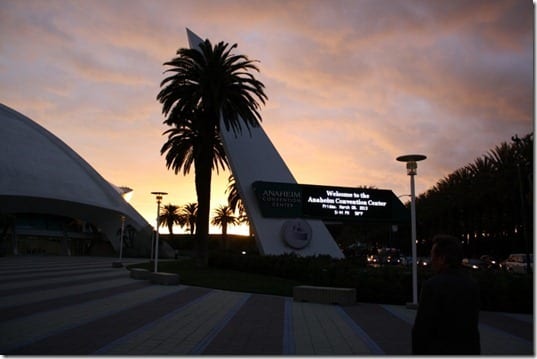 Question: What are you doing this weekend?