I attended the Natural Products Expo West today. I don't even know where to begin. I have no idea how to explain the amazingness that is this natural food expo. Amaze.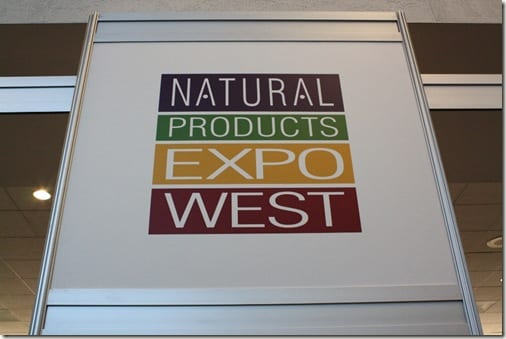 The Natural Products Expo West 2010 is being held at the Anaheim Convention Center. There are over 3,000 exhibitors! It's just across the street from Disneyland and a hop skip and jump away from our place.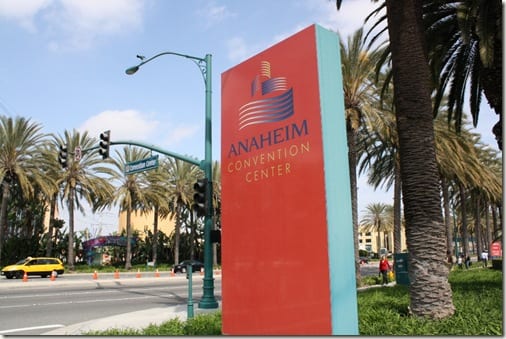 Annelies from Attune knows I live in Orange County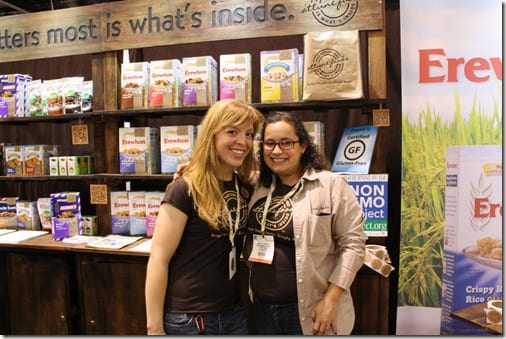 and the expo is pretty close, so she invited me to attend in exchange for a few hours of my time. Melissa and I walked around the expo handing out stickers.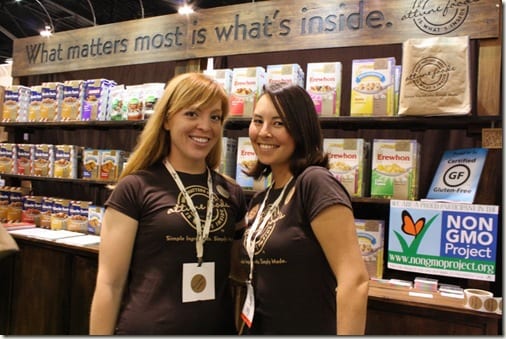 Then, we were set free in the expo – it was massive = 3 halls plus downstairs!
This place is like Disneyland, only happier.
Since I gave up sweets for Lent it was brutal to have to pass up all the desserts. I justified a few that I really wouldn't consider dessert in "real life".
But, when we got to the Vitatop booth I may have shed a tear. My tastebuds ache.
I managed to white knuckle it past the Vitatop and ice cream combo, but insisted Melissa try it.
I'll see you soon Vitas. Wait for me.
There were a lot of familiar brands and TONS and TONS of samples…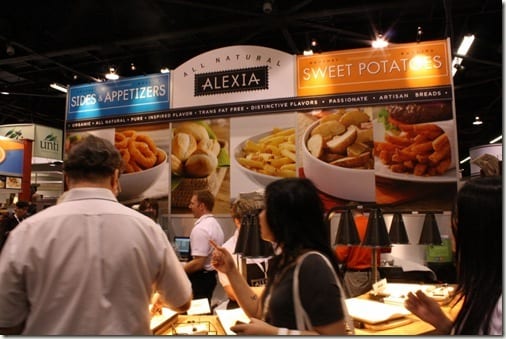 Alexa had a hooked up booth with sweet potato fries, harvest medley and sweet potato puffs. So good.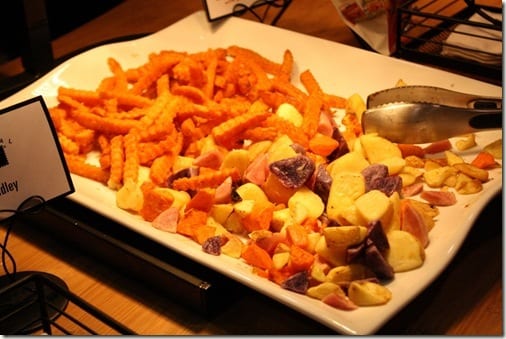 Oh – a familiar face, just not in real life. Hi Jillian.
I didn't take a picture of all the samples I tried, but did get the high lights.
I don't know why I never make quinoa. I love this stuff!
The new Luna bar flavors were here too – this is Chocolate Chunk!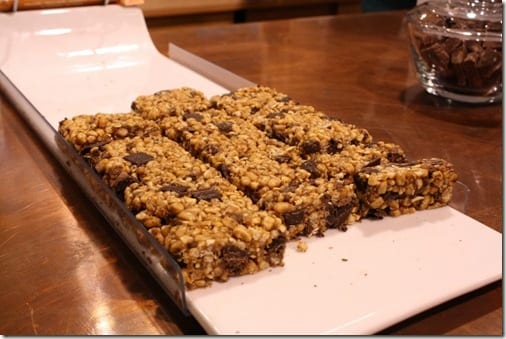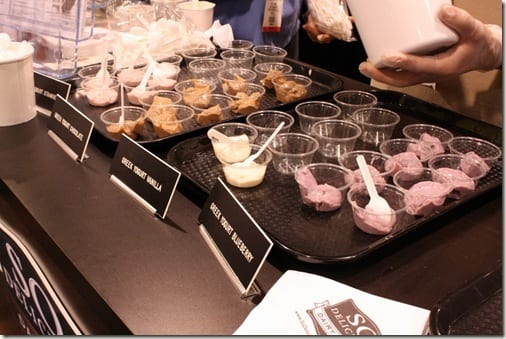 Melissa raved about the Mint Chocolate ice cream. Probably to stick it to me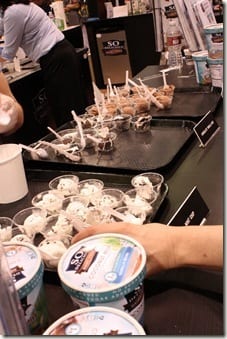 But, I didn't miss out at all. There were loads and loads of other amazing goodies – everything from mango coated almonds…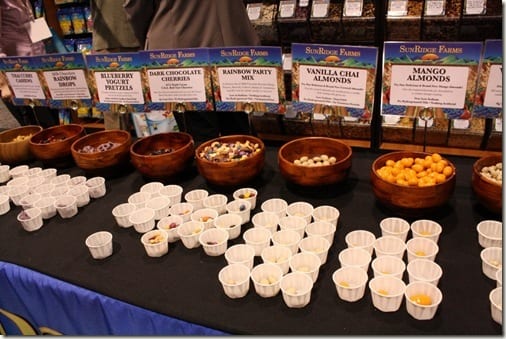 and Honey Stinger gels – in chocolate (this is my favorite running gel)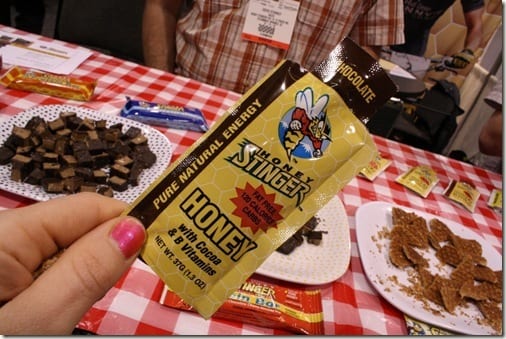 to Rice Mac N' Cheese (it's good)!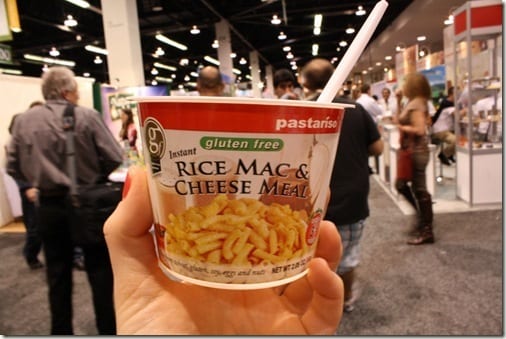 So many good companies and loads of amazing, top-of-the-line chocolate! It's a huge seller with the "healthy, but I still refuse to give up chocolate" crowd. Are you a member?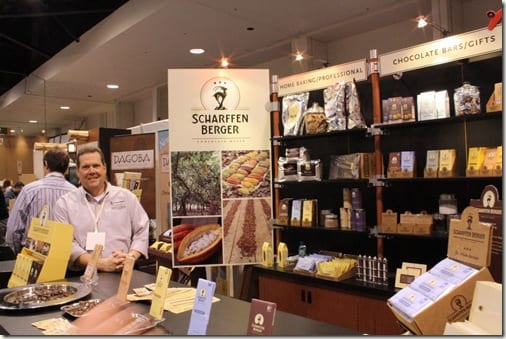 I made a lot of friends too! Tim with Tangos Tortilla chips was very cool. He says he doesn't have a Facebook page, but wanted to be on RER.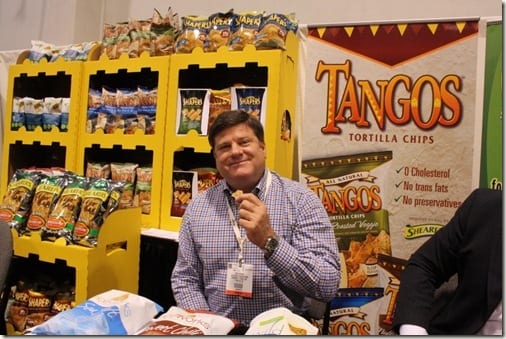 I ate A LOT of pizza samples – there were so many different kinds. I like pizza. I like A LOT of pizza. I like pizza A LOT. All different, but yet all very true.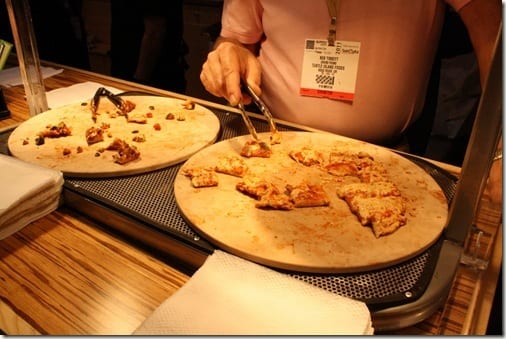 So.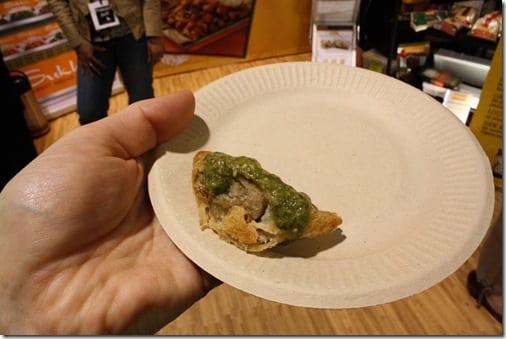 Many.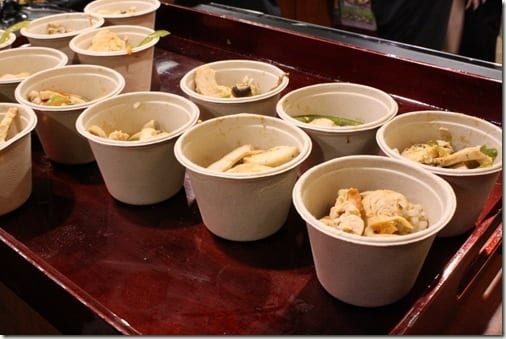 Samples.
The Natural Products Expo isn't just about food – they had a ton of booths with natural products. They had lotions, soaps, supplements and more!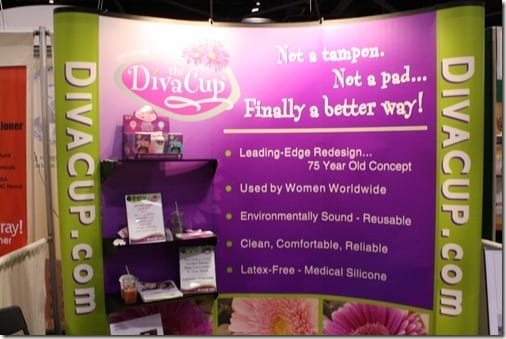 These are deep dish cookies with a chocolate center on the left. Apple strudel thing on the right.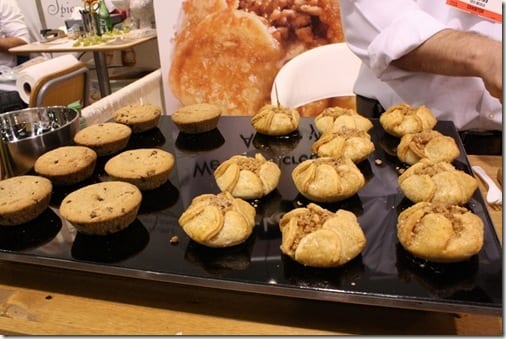 Out of all the booths in all the world – I had to walk into this one…
Chobani is my favorite! They had ALL their flavors and I picked the Honeynana. I also had a good chat with some of the employees. Everyone is super friendly and seems to love their job! I would too if I worked for the best yogurt co. in the world!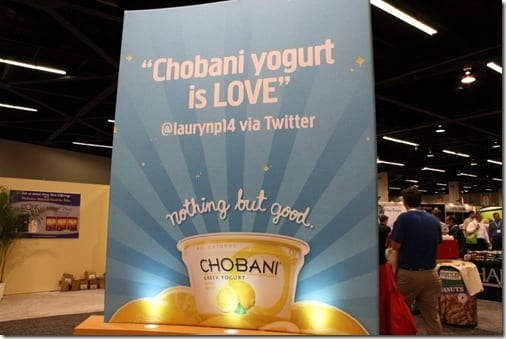 Food Should Taste Good. I think we all agree on that.
The other day I was at my mom's and offered my brother (the 23 year old, not the 10 year old) a grilled cheese. He said, "Hell yeah I want a grilled cheese!" Ben and I keep saying it now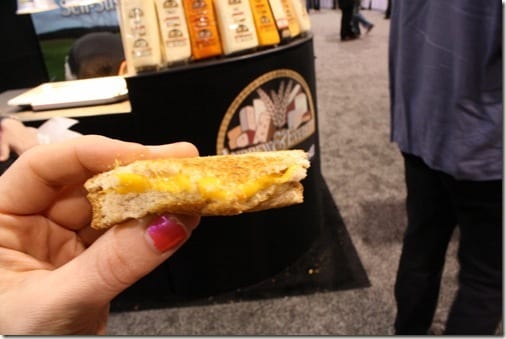 I tried to score one of these mugs, but they weren't for sale. It was from a cake company and the mugs were a prop. I want one.
Steaz had a complimentary Happy Hour.
I now love this company. They know how to have a good time.
Before I left I made sure to make a build-your-own-bowl of cereal from Attune. You'll see it tomorrow (if I don't chomp it all tonight).
I got so many amazing samples and coupons! All day I kept telling Melissa, "We are so lucky!!!" I was really happy and grateful to attend this expo today.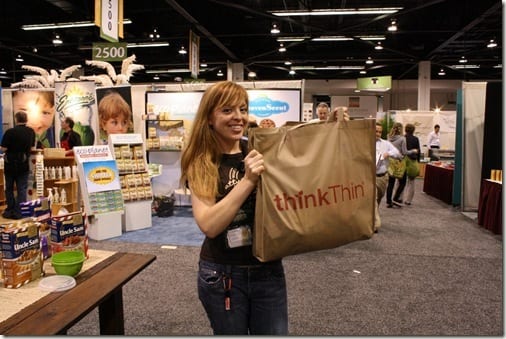 I don't know how I'm going to ever attend a regular ol' race expo again. Today completely rocked my world. I was very sad to leave, but they were basically kicking us out.
I had to say good-bye to my favorite treat company first…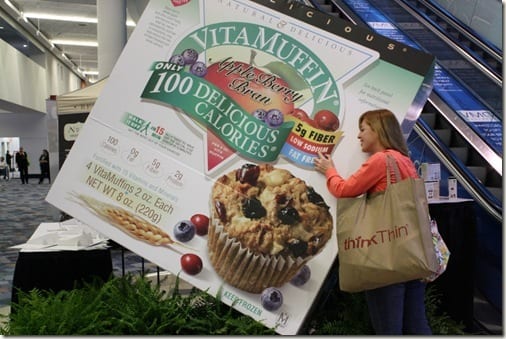 Even though I was sampling all day I still didn't feel full. Maybe it was because I ran 13.75 miles and then walked around the expo for 6 hours straight?!
Anyways, Ben suggested a local Mexican place for dinner and I agreed.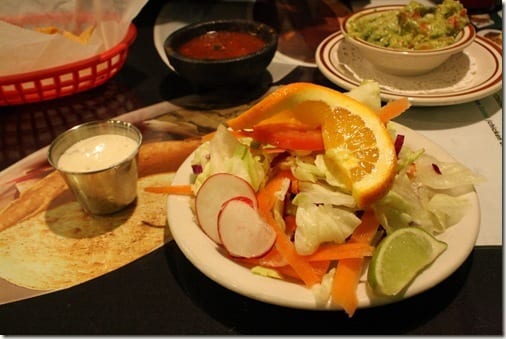 His dinner was steamy!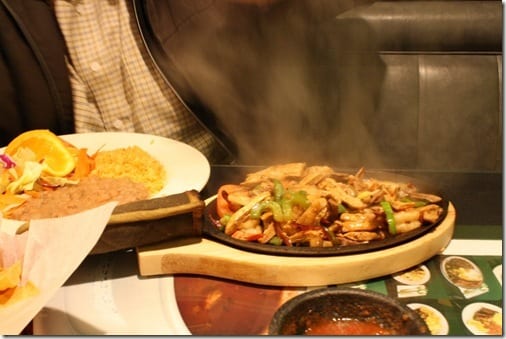 Mine was dreamy
Chili Relleno.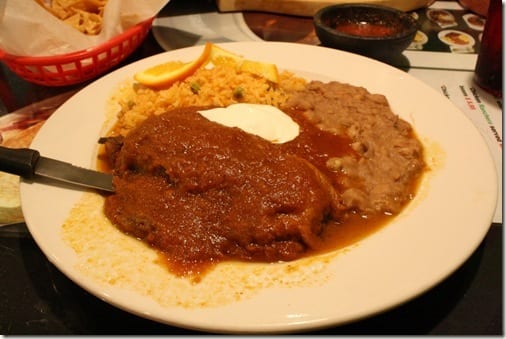 The running and walking around has really got to me. My feet and legs are killing me. I'll see you guys in the morning