Hello! I am in a super rush because I'm going to the Natural Products Expo in Anaheim today.
I woke up early for my long run and pre-fueled:
Unfortunately, I am dumb. I thought I had time to do 16 miles, but I realized I only had 2 hours – which meant I could only do about 13.75. I ended up running 7 out and walking the last .25 to cool down.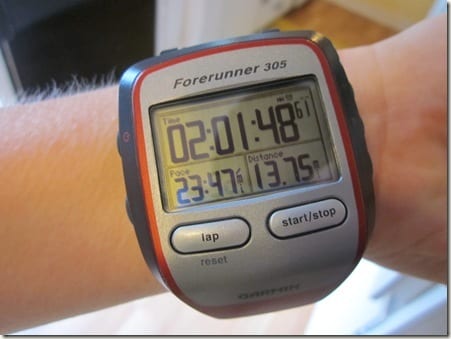 I'm not sure if I will make up those miles later or tomorrow or just call it a loss. Long runs should really be done all together to "count", but I hate that I missed another longy. Last weekend I missed it because I was out of town.
Breakfast was a crazy good yogurt bowl with – Chobani Mango (love), tons of fruit salad, cereal, cashews and a few raisins.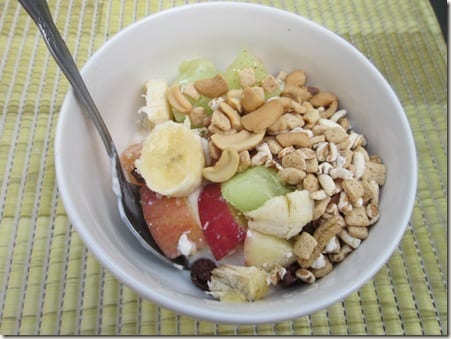 I had been dreaming about this bowl for half my run. So good.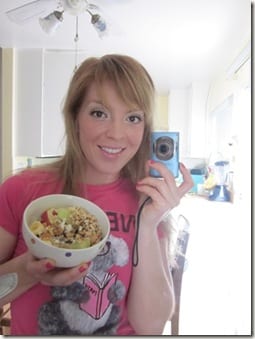 Okay, gotta go! See ya later!