Hello! I actually have a semi-serious message today (at least for RER). But first let's talk food stuff. I hit up the store today for Bunny Cake supplies…
My mom requested white cake. I don't know why, but she loves it. I wanted Funfetti.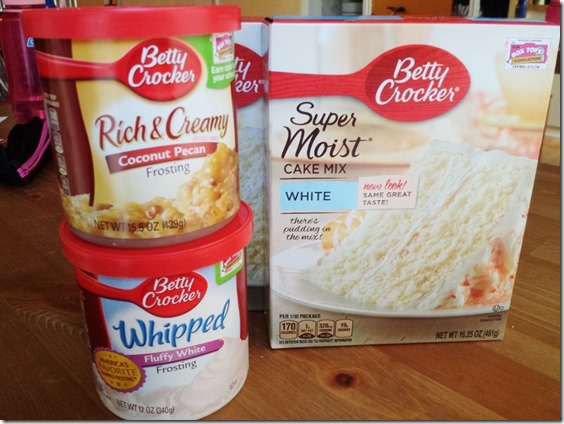 and found a new-to-me dressing to try.
I already love this line of salad dressings. But I'm not a usually a big fan of Blue Cheese dressing. However, I'll make an exception for something that is on sale and 35 calories (so I can eat extra bunny cake).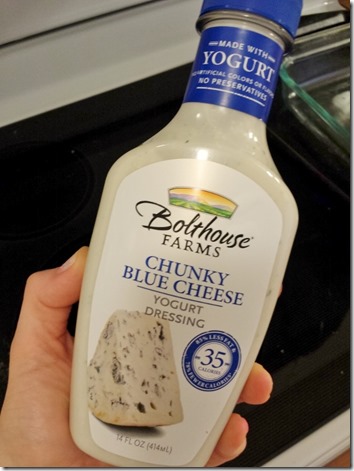 I walked to the store because I'm green like that.
I wore stars and stripes because I'm patriotic and weird like that too.
(Similar Stars tee and stripes hoodie.)
Giveaway Very Close to My Heart 
Okay. So I mentioned a while back that I was going through  some personal things. It is definitely a very complicated situation and I've been struggling with a lot of life decisions lately.
After a lot of thought, I'm going to be moving.
Remember how I recently got all new appliances? And have been doing a ton of Spring cleaning… Well, that was to get ready to move.
And while I'm feeling positive about this new chapter of my life, it's presented a lot of problems. One of the biggest problems is that I can't bring my cat / only friend, Vegas with me.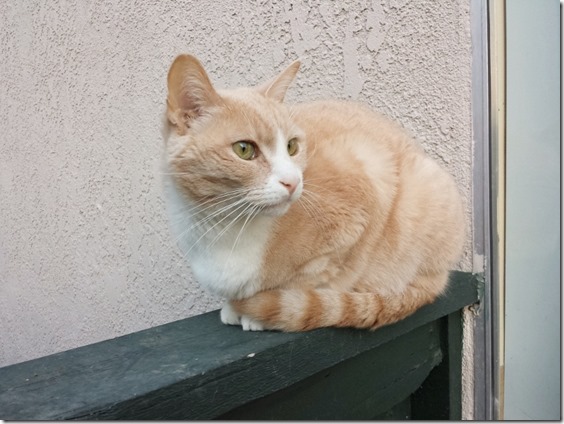 I was going to give him to my mom to watch, but after a few sleepovers we've come to realize he does NOT get along with my mom's new cat. (He does get along with the dogs since he grew up with them.)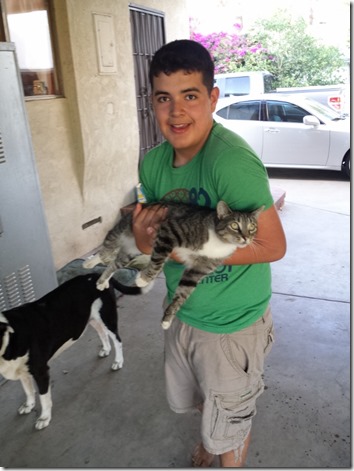 So, with a very very heavy heart I'm giving my cat away.
And since he gets so much love on RER I thought I'd put it out here. If you want to be entered to win Vegas or know a good home for him please leave a comment below.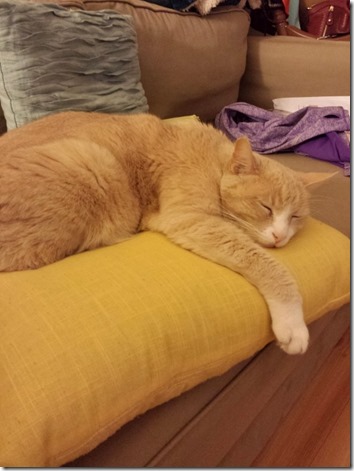 About Vegas:
He's 7 years old.
He doesn't like other cats, but will tolerate some of them.
He is afraid of dogs he doesn't know, but does get along with my fam's two dogs (and they're very big).
He eats a Purina Urinary Tract Cat Food – that's pretty cheap.
I would like it to be able to Facetime or Tango with him once a week.
And if you've been reading the blog for any length of time you might know he likes to cuddle every now and then. It's really the sweetest thing.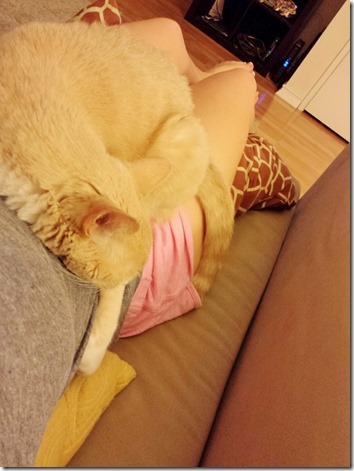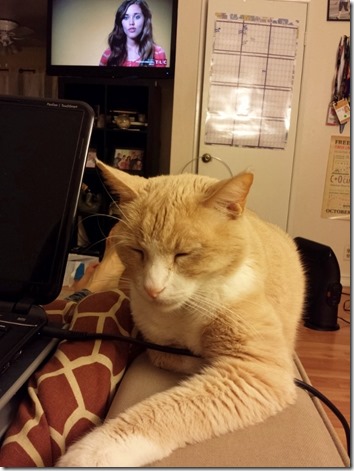 I will give his new family his feeder and carrier.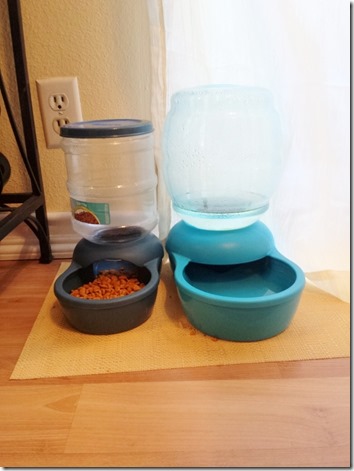 He is really good <3
and entertaining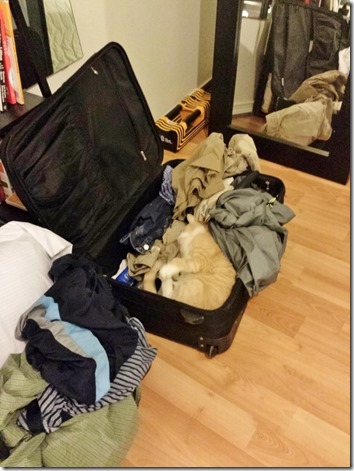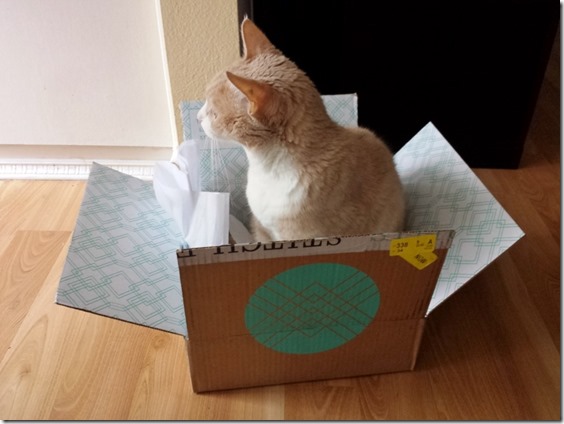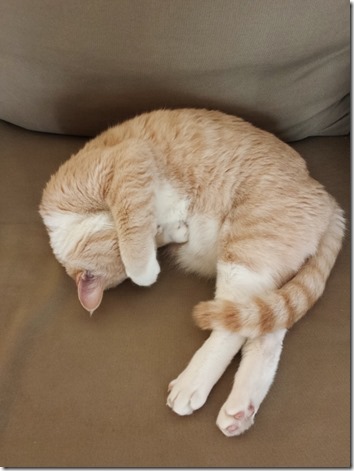 And a good sport…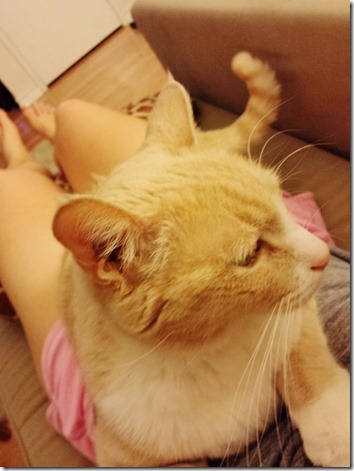 Mmmmwuah!!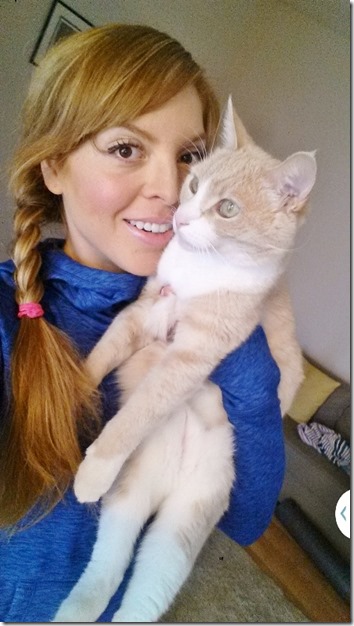 I know this post has too many pictures, but I just can't stop.
Kitty Giveaway Includes: 
Vegas my 7 year old orange cat. (I will cover relocation costs if you're not local.) 
To Enter: Leave a Comment on this post. Must live in the US. Must love cats. Closes Friday 8pm PST.