Hello! How is you lil day going? I'm over here running in my Hood to Coast tee. I like this one since I like wearing green and it was a very awesome race!!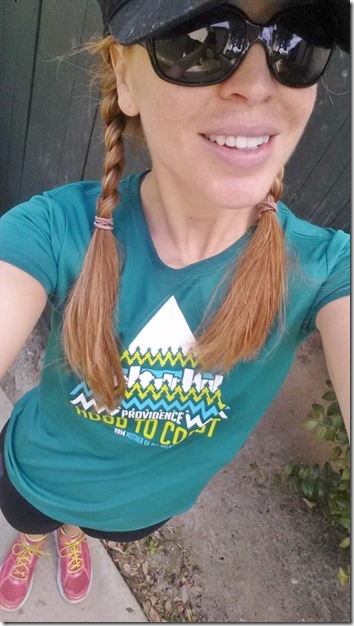 I'm also craving the carbs today (per usual). When I feel snacky I try to satisfy the craving to 'just eat' with foods that won't do too much damage calorie wise – this is a coping mechanism from old binging habits. It's not about overall denial or food or calories.
Sometimes it's challenging to find a balance between listening to my cravings and making sure it's what my body really needs. For the most part I try to eat 80/20 – 80% healthy 20% anything I want in the world. So that does mean even if I feel like I'm over-doing it a bit with one food group or too much 'junk' I allow that to be a part of my diet.
I do think that once you truly are an intuitive eater the cravings and indulgences balance out as a whole. This means one day might be a little more indulgent but some days are super healthy too. It's not just about one day of eating or calories or grams of carbs – it's about your diet as a whole and finding a balance that works for you.
Lunch today was actually a very healthy balance – salad with egg and a MASSIVE sweet potato.
It's basically the size of California!!! Or at least my California cutting board
Now it's time for a March wrap up. Here are my favorite Run Eat and Repeat blog posts from the month: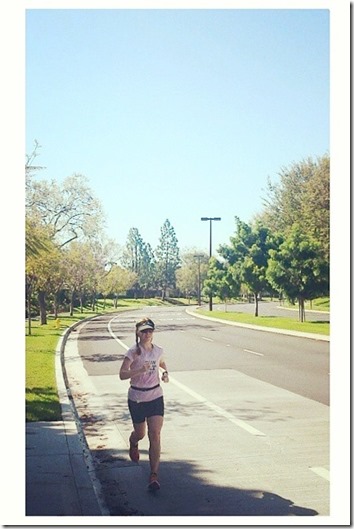 Favorite RUN
PCRF Half Marathon with SR. Also – I found out I placed 3rd at the race!! Ha! Super surprising since my official time was not anywhere near what's considered a 'fast time' at 1:49:11. Made my day though!!
Honorable Mention: LA Marathon – I was very worried about this race because it was so HOT that day.
Favorite EAT
Oh, that chocolate cake challenge from Sunday was AHHH-mazing.
This breakfast recipe is pretty delicious too…
French Cinnamon Toast Crunch Recipe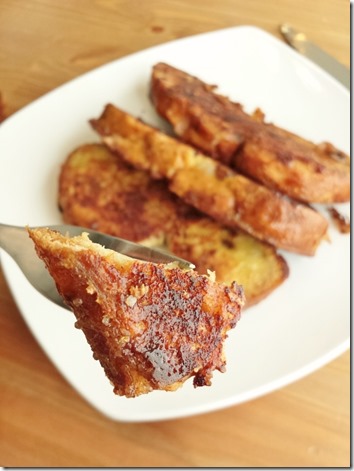 Favorite post I'd like to REPEAT
VLOG – How to Carry all that Gear When You're Running!
Question: What was your BEST run or workout this month?
What was the BEST thing you ate?
What was the BEST thing you did?