Hey hey hey! What's going on? Anyone on summer break? Ditching work? Summa school?
Well, don't admit it here in public, but I know some of you must be up to some fun
I did a test run in some new long-ish running shorts from Target for ya. But first let's talk about my lil Sunday since I was wearing a hat. (I don't usually wear hats, it was weird for me.)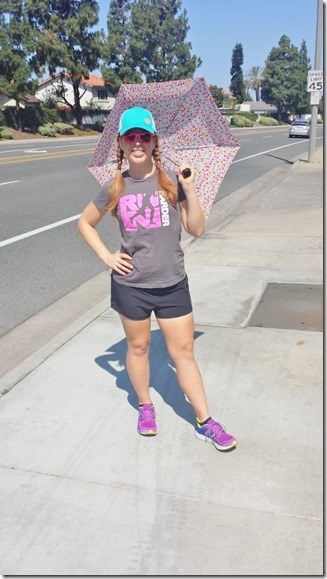 I took a walk with my sun-brella to Starbucks.
Then, I spent the day attempting to clean and running errands. One of those errands was to Target because I needed ant traps or something. I am being infiltrated by ants!! I think they want to come inside and enjoy the AC because suddenly they decided to come on in and crawl around my life. It's weird because at first they were even around the kitchen, but now they're in the sink and stuff and I am going to start charging rent. Or kill them.
Anyway. I went to Target for ant stuff and paper towels. And just in case there was some sorta sale I passed by the workout clothes. When I spotted these long running shorts I knew I owed it to the world to try them out and report back if they are comfortable, effective at keeping chafing away and good for sweaty workouts.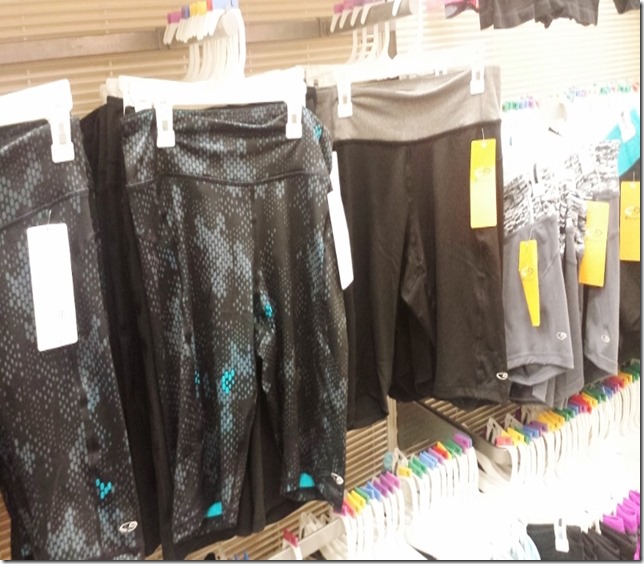 I think they're a little too long, but it's hard to find non-bootie shorts for running. So, I'm going with it.
I like: they are longer and keep my legs from rubbing, are dark but have a little bit of design as opposed to my 'all black all the time' usual running shorts, don't ride up.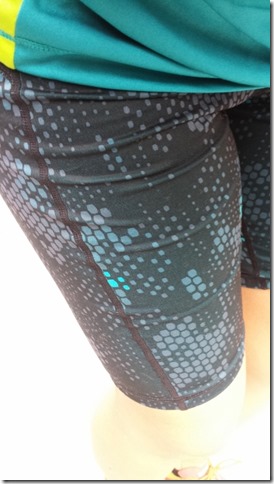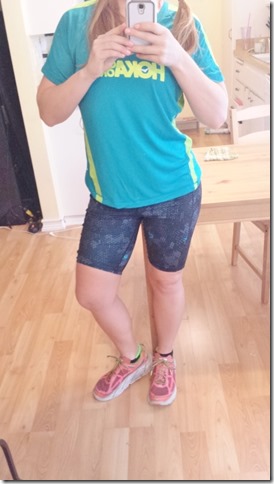 Check out the other colors and order them from Target here.
I don't like: they are probably about 2 inches too long. Outside of that, dig it.
EAT: I made a very delicious Blue Apron meal for dinner! Full review and discount code coming tomorrow.
But it's not all sunshine and rainbows, I got a flat tire and didn't even realize! Luckily a nice stranger left a note to tell me. It was a legit flat and I had to get a whole new tire.
RUN: This morning I ran in my new running shorts and my HOKA ONE ONE tee. I am going to actually train for a Fall race (I don't know which one yet) so I started a 16 week marathon training program today. I probably will have to add weeks to it, but we'll see! Today's run was 3x 1600s. They are hard and I didn't hit the target pace, but I did better than I've run in a long time.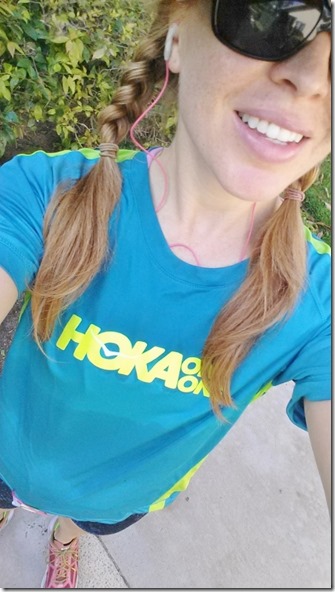 Question: What was your workout today? How are you doing?