Hello! How's it going? I'm happy to get back to posting more often!! Let's do some updates… I have race discount codes for a few local half marathon, 10K, 5K runs. I'm celebrating National Cereal Day and I have a cookie hack to share!
1. First – yesterday's podcast was posted a little weird. We accidentally had it on super speed and it sounded wild! It's fixed now but if you downloaded before about 10am PST you need to delete it from your downloads and clear your cache. Go to your apps > Tap Stitcher (or your podcast app) > Storage > Clear cache.
Thank you so so much for understanding and being kind to me when I mess up. I really appreciate it! Seriously. xoxo.
2. Today is National Oreo Day!! I posted a fun life hack for eating Oreos on Instagram here.
3. I need to update you on this week's half marathon training plan!!
Half Marathon Training Week 3
It's week 3 of your half marathon training! How are you doing? Feeling strong? Feeling like a runner? Feeling hungry??
This week we're adding another mile to the Day 2 run. So it's…
Day 1 – 2 miles – Run 2 minutes / Walk 1 minute
Day 2 – 3 miles – Run 2 minutes / Walk 1 minute
Day 3 – 3 miles – Run 2 minutes / Walk 1 minute
If you workout before or after work you need to make sure you allow for a longer run on Day 2. Slowly over the course of this plan you'll need more time for longer runs. PLAN PLAN PLAN it into your week.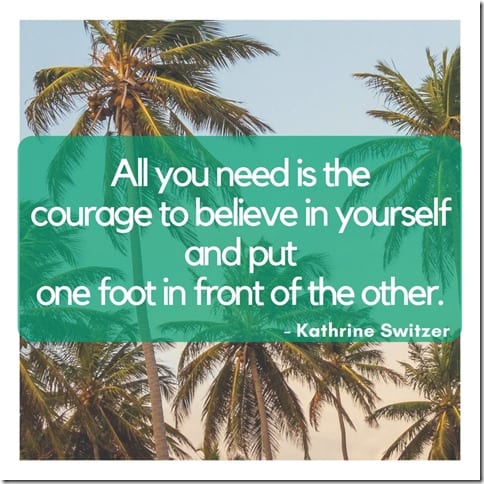 4. Runner safety reminder:  Be careful!! Snow, rain, dark mornings or nights, other… can make the sidewalks and roads slippery.
Be safe by walking on slippery areas, opting for the treadmill, wearing lights and reflective gear  etc.  <- there are lightweight easy options for light up gear. Use them if you run in the dark.
It's better to walk a bit than to fall and potentially get hurt.
And someone from my friend's running group was hit by a car recently. Remember that people are often rushing to school or work or the donut shop and not paying attention to runners or walkers or cyclists. You need to pay attention to any hazards.
5.  It's National Cereal Day!! Cereal is my favorite!! `
Here are a few of my favorite cereal recipes and posts!!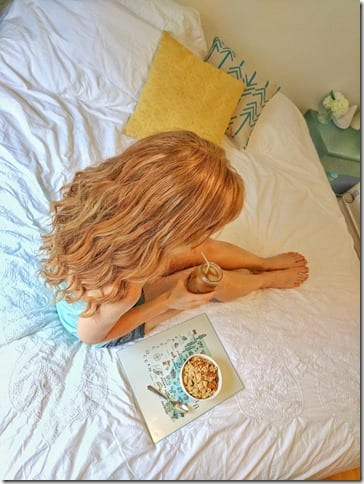 The Best Cereal Recipes and Posts: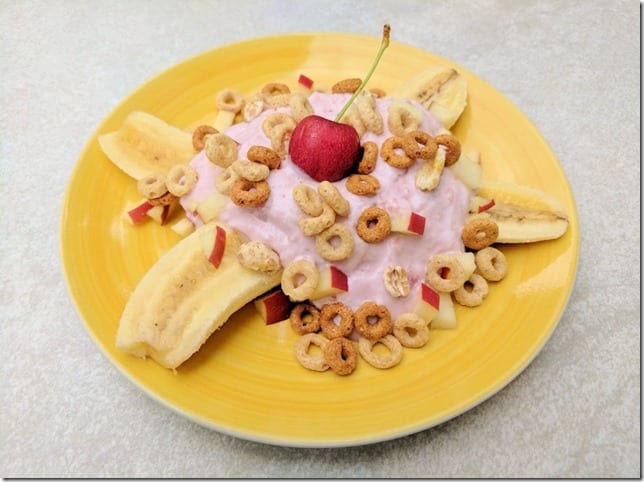 5 Ways to Eat Whole Grain Cereal
French Toast inspired by Cinnamon Toast Crunch Recipe (no cereal but CTC vibes)
Peanut Butter and Jelly Cereal recipe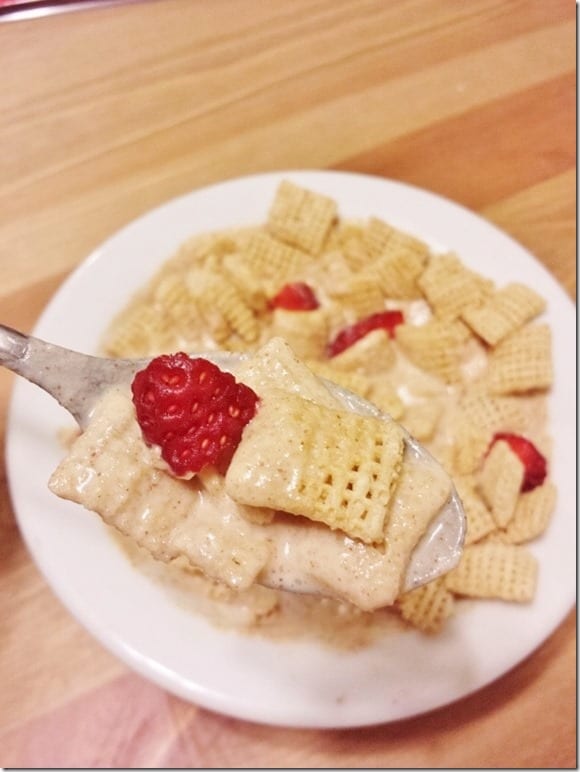 Pumpkin Spice Cereal diy
Fun at the General Mills Headquarters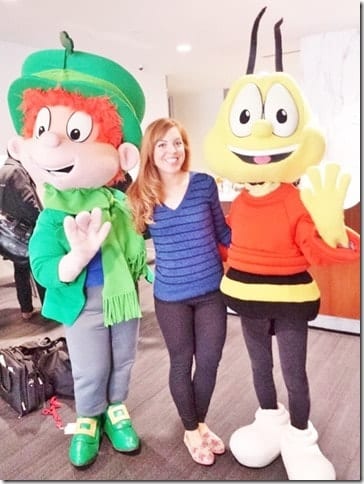 6. Race Discounts!!
I have a new discount code for a few half marathon / 10k / 5k races around here.
Check out my Race Discounts page for more coupon codes and discounts for races and running gear favorites – I update the page as I get new ones.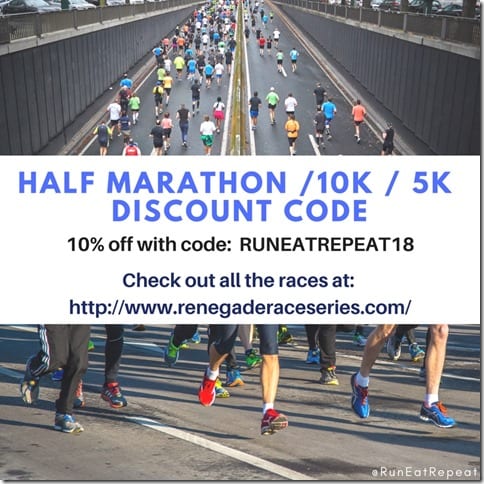 DISCOUNT CODE for – – Tustin Hangar Half  / LA Life Run  / Memorial Day Half Marathon and more…
Renegade Race series – 5K, 10K, Half Marathon and Triathlon Races in Orange County and Los Angeles. Upcoming races in March, April and May – check it out and sign up with the discount to save.
Discount: 10% off RUNEATREPEAT18
> March 11 – Tustin 5K / Half Marathon
> May 6 – 5K / 10K – LA Life Run
> May 28 – Laguna Hills Memorial Day Half Marathon / 5K / 10K
Use the coupon code RUNEATREPEAT18  for any or all of those races listed above! Good luck!!
And for the Pediatric Cancer Research Foundation half marathon, 10k and 5k you can use the discount code RUNEATREPEAT. The race is March 25th in Irvine, CA.
> March 25 – PCRF Reaching for the Cure Half Marathon / 5K /10K
Discount code for 15% off: RUNEATREPEAT
Question: What's your favorite breakfast this week?
Don't Miss It!
Get the latest sales, podcasts, recipes and more straight to your email!