Happy Monday!
First off, can I say that I LOVED the Spice Girls on the Olympic Closing Ceremonies last night?! Love. I can still remember dancing around to their music with my cousin in my old old house
(souce via Leon Neal/ AFP / Getty Images)
I also love the See's Candy sucker I found at the bottom of my purse. Enjoyed while watching the show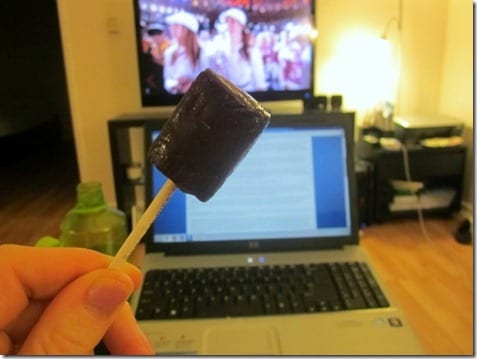 Monday
The heat wave is still going strong in Southern California, so when I spotted a pair of running capris that are 1 inch shorter than my "regulars" I had to have them. Hey, that one inch may be the difference between a great run and death by sweat.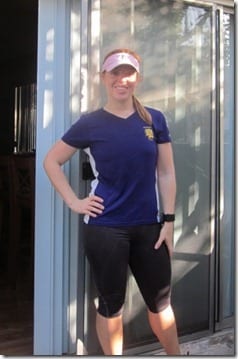 I know what you're thinking… "why don't you just wear shorts?"
A: Because my thighs rub together. A lot.
Oddly enough, I've come to terms with the fact that my legs enjoyed the chubby toddler look so much they never grew out of it.
Own it, mini-Monican. Own it.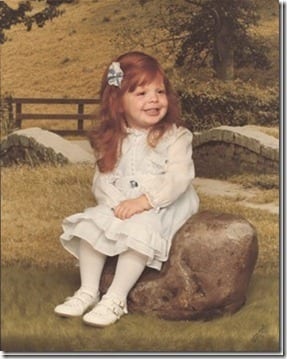 Anyway, the Target capris are a win! I like them.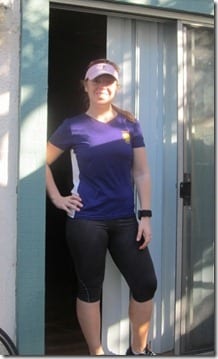 They're the ones with the slight design like so…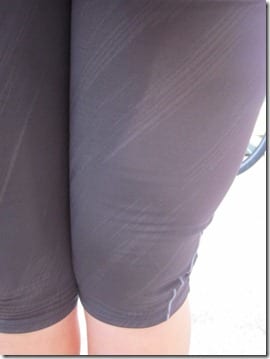 I'm also still digging my Brooks Pure Project shoes.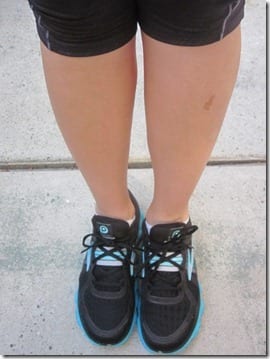 I showed some restraint yesterday at TJ's and didn't buy a jar of sunflower seed butter because I have 2 open jars of nut butter at home.  Luckily, I found this while scrounging around…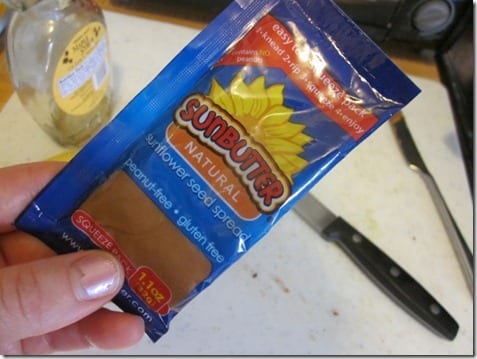 Run is done. Breakfast is done. Blogging is done. Time to get to work!
Skinny Runner has a great post up today on How To Be Blonde Blog. I'm pretty sure she invented blogging, running and the internet so you should go hear her out.
Question: What was your weekend highlight?