It's been a year since I made tofu taco meat. Not sure why it's taken me so long – I love this stuff and so does Ben?!
Luckily, I remembered to grab all the dozens of ingredients to make this yesterday while grocery shopping.
Not really. This recipe is 2 ingredients – tofu and TJ's Taco Seasoning.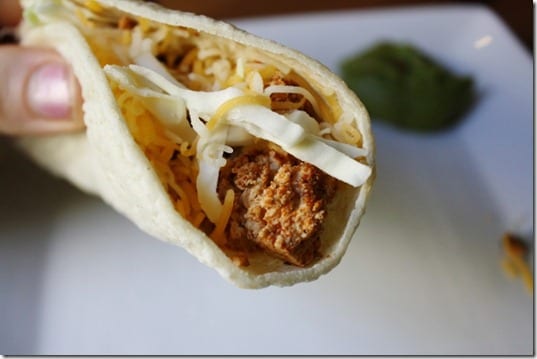 Growing up my Grams NEVER used seasoning packets for taco meat. She just seasoned it Mexican style (meaning she just threw in the spices she had to taste). So, I've never tried the other options available in stores. But I have heard they are full of weird ingredients and TJ's version is not. It's the easiest way to get good taco spices without messing with tons of different chili powders.
The recipe also only has two steps –
1. Crumble the tofu by hand into a hot, oiled pan
2. Mix in the seasoning. Cook.
Tip: If you use a whole packet of the seasoning to one block of tofu it will be pretty spicy. If you're not a spice loving senorita or senor, use half the packet and add more to taste.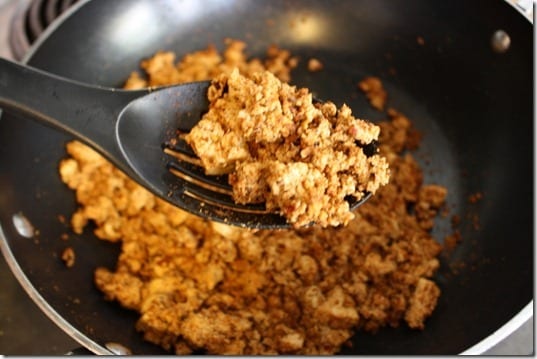 This tofu meat reminds me of chorizo. I could eat it straight up, but I opted for tacos tonight.
I topped hot corn tortillas with the tofu meat, cabbage, cheese and dipped in guacamole.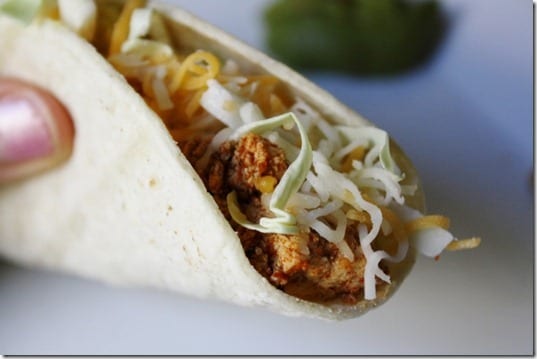 I'll probably make a taco salad or burritos with the leftovers. It's so versatile!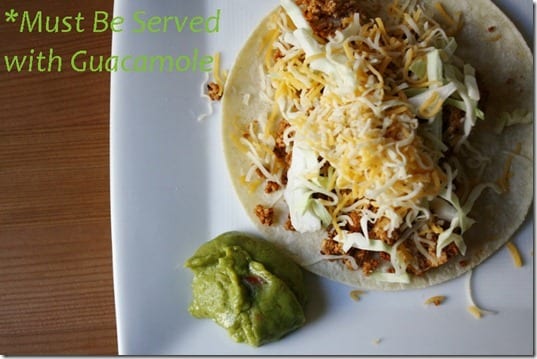 In Other News:
How Dieting Makes People Obese from the Huffington Post– Loved this article, supports the IE argument.
and since Paleo is the only way to be healthy
this book argues the other side  – The Starch Solution article
And now I must do my walk for the day… See ya tomorrow.