After we landed in NYC yesterday morning I was pumped on adrenaline and enough though I was tired, just couldn't sleep. So, I took a short stroll on the treadmill at the gym (it was still dark out or I would have run outside) and spent some QT with the foam roller.
Then, I took my first epsom salt bath! I was hoping it would help my tired muscles, but I didn't feel a difference. It did relax me enough for a short nap though!
Finally it was time to rally and I went to the New York City Marathon Expo. First an important stop – Dunkin Donuts!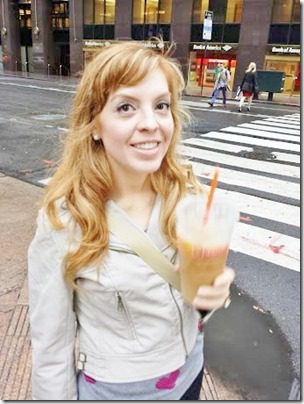 Bodega Breakfast.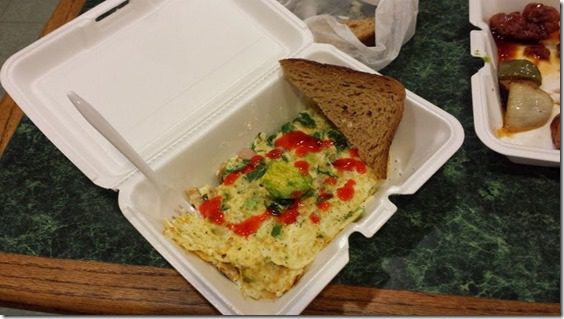 The NYCM expo is big and the energy is BIGGER! I was nervous and pumped just being there!
This is the biggest marathon in the world, but they have the process streamlined. There was a big line outside and it went by fast thanks to the organization.
Sally from Sweat out the Small Stuff spotted me right away. She ran it before and gave me some tips.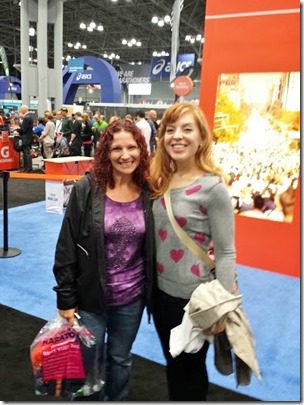 I spotted Dean Karnazes and took a creeper picture. (I may be interviewing him soon. Fingers crossed!!)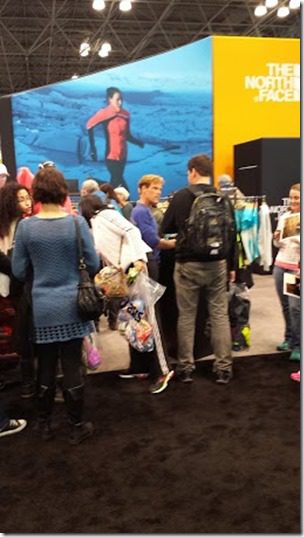 I am very fortunate to have worked with ING Runner's Nation again this year. The ING Class of 2013 team has been updating the Runner's Nation Facebook page with tips and info on the race. I want to give a huge Thank you to them for supporting runners and working with 'real' runners on this project!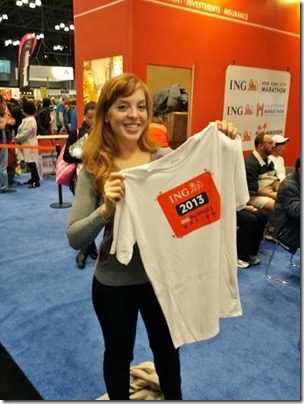 Fun at the Cabot Fit booth!
Post-expo Ben and I headed to his friend's new apartment.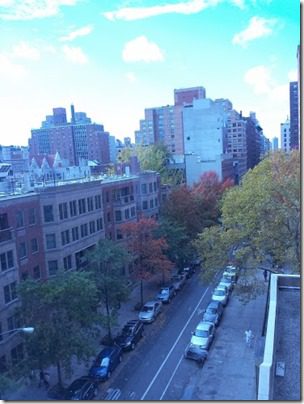 They were moving yesterday and we helped a tiny bit.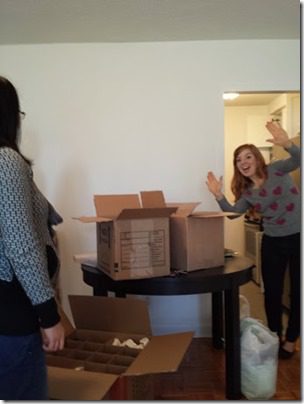 We hung out for a while before heading back to get ready for dinner. A little stop at Rockefeller Plaza for the beauty.
We went to dinner at Resto. It was amazing, but dimly lit so I didn't take too many pictures.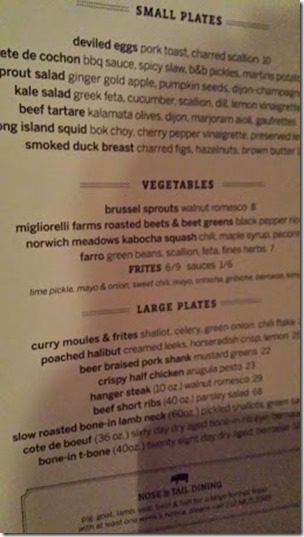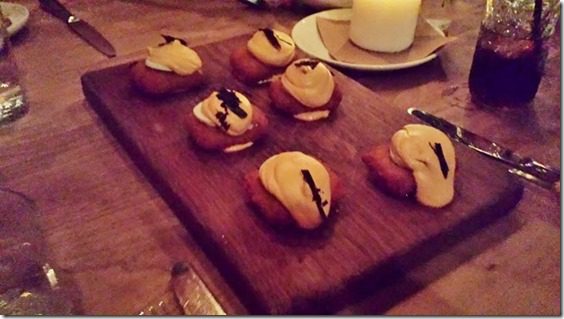 Had to bust out the flash for this epic lamb dish.
The lack of pictures can also be blamed on my distraction with the wine…
And a Spanish Rose…
It was a great night.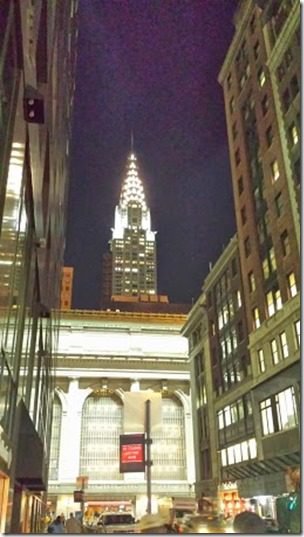 Now I have some carb-loading to do!
I am so so grateful to have the opportunity to run the most popular marathon in the world! I want to soak up every second of this race since this is one of my 'must do bucket list' life moments. It's a "MUST RUN" race for a lot of people and I wanted to share some of those stories too:
Beating victim runs New York Marathon
East Side Runners – Striving Immigrants Run New York
12 Memorable Moments of the NYC Marathon
Honoring Boston Marathon Victims at New York
(source)
To everyone running and spectating – stay safe and have a good day!