Hi! I would like to preface this post by noting that no cats were harmed in the making of it… This morning I was getting ready to go run and Vegas was hanging out, talking to me. So, I picked him up to take a picture and say hello…
And I caught him mid-Meow!!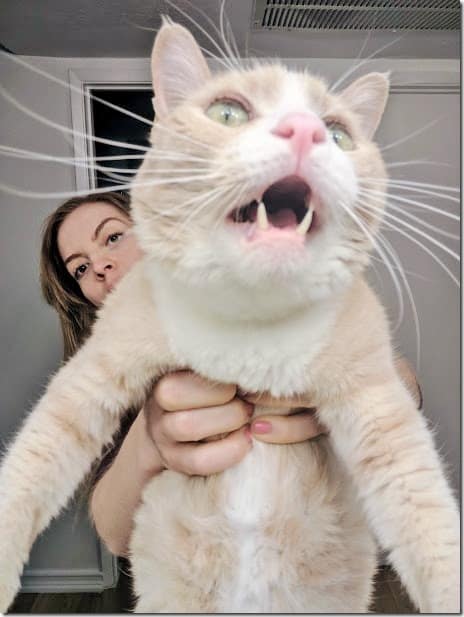 It looks like he's screaming, but he doesn't scream. He uses his 'inside voice' because I've raised him well.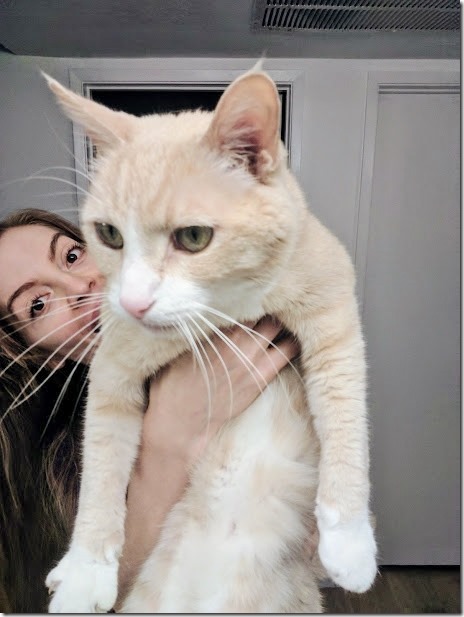 Then, I hit the road for a 6 mile run.
Remember the Stonehenge situation I mentioned in my "Seen on the Run" post?
Here's the latest…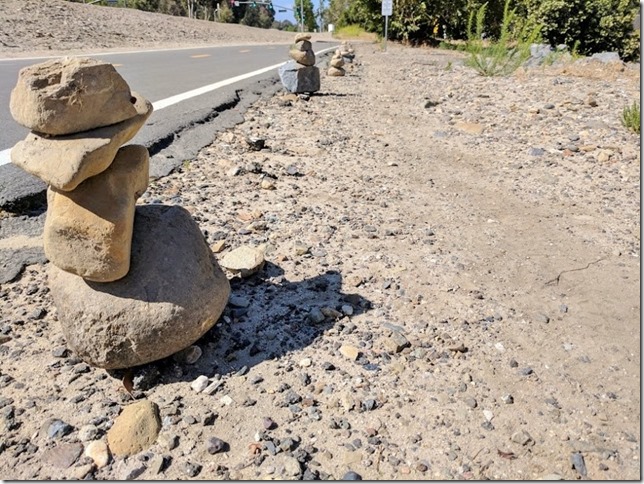 After my run I went to make an english muffin and got a surprise. I bought this pack of Whole Wheat English Muffins yesterday and ate one. This morning when I went to pull the muffin apart I saw raisins.
It's super random but one of the muffins is a cinnamon raisin one. So, I opened up all of them and the rest had a few raisins too. I swear the first one didn't. What?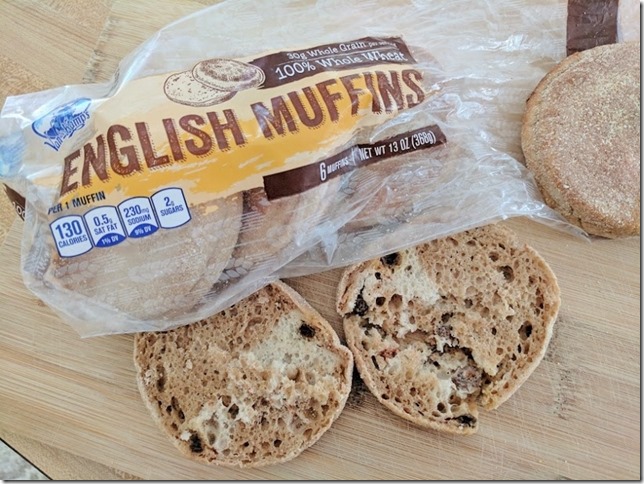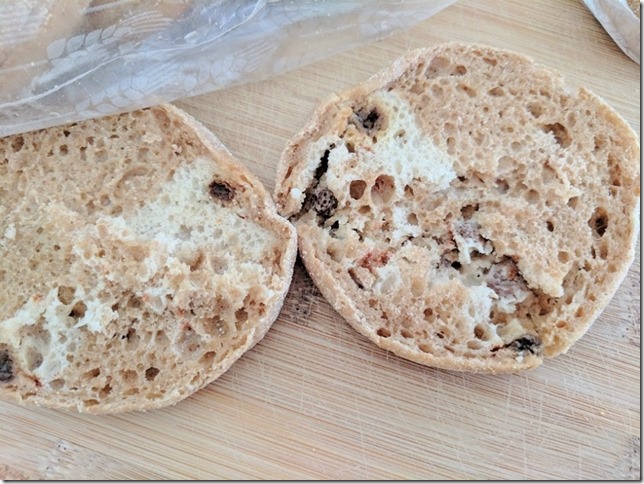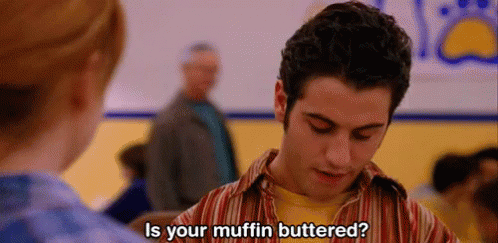 I know I've mentioned this Everything Bagel Seasoning before but I randomly started putting it on EVERYTHING last week and can't stop. Well, now I can stop because it's all gone. But I'm getting more.
And in case you were worried about Vegas – he's fine.  He likes to wiggle around on the floor and it's adorable but if you try and pet his belly he will f-ing kill you. That's how cats are, ya know? You've been warned.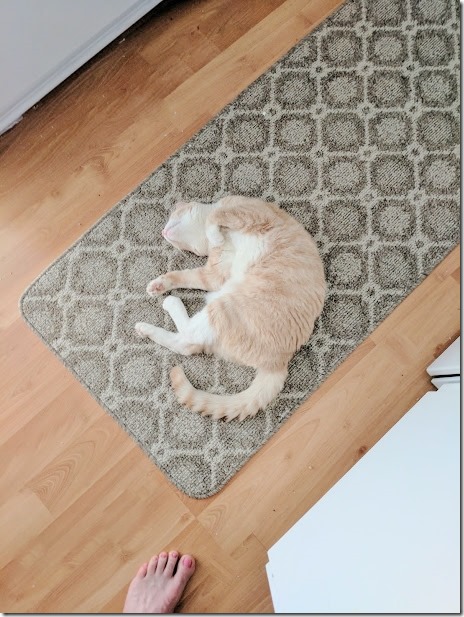 And I'm fine too. But you wouldn't know it from all the therapy I've been in this year.
I worked on something for therapy while eating lunch. It's a lil timeline of some parts of my life.
Since we're on the subject… I would highly suggest you go to therapy immediately. Yes, you should go to therapy because you are choosing to read the blog of a stranger on the internet who is probably a 62 year old Russian man writing in his underwear.
I mean – has anyone actually even seen this "Monican" in person?? Do we know she's real? Who actually believes there's a redheaded Mexican runner who wants to be the mayor of Long Beach, eats watermelons 12 at a time and doles out advice about marathons and peanut butter on the internet machine?!?!
– and scene –
Either way, I'm a work in progress, but aren't we all?
Strawberry Smoothie!
I made a Strawberry Smoothie for breakfast the other day and made another to note the amounts I put in the recipe.
Strawberry Smoothie: 1 cup frozen strawberries, 1 scoop berry protein powder, 1 cup almond milk, 4 big ice cubes. Top with granola, nuts, chocolate chips, sprinkles, a donut…
And as fate would have it… this bag of water balloons popped into my life today.
It accidentally found it's way into my shopping bags and I didn't realize until I got home. When I went to put the groceries away I saw I had this lil surprise! (I checked my receipt and did pay for them, they must have been from the previous shopper.)
I think the universe wants me to do an epic water balloon fight!! Who's in??
Question: What do you think is up with the weird english muffins?
Are you in therapy?
Are you in for a water balloon game?