Hello! How's it going? Over here it's going great! I got in a good run with some fast miles in the second half this morning. I really need to get it together immediately. I am on a mission.
Post-run I made a green smoothie and topped it with apple crunchies. I love these! I usually top my smoothies with slivered almonds, but ended up snacking on a lot of nuts while making the smoothie (you know, because it takes so much time #sarcasm). So, I didn't put as many in the smoothie but still wanted crunch.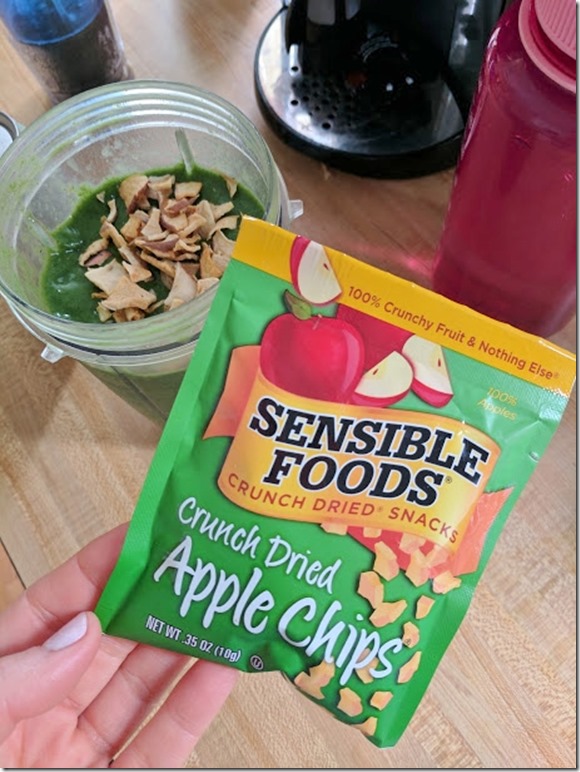 Want to see something sad?
No?
Oh, that makes complete sense that you wouldn't come to this lil blog to get depressed. I HATE sad stuff.
Hmmm.
Well… I'm going to show you anyway. —> Avert your eyes if you're having a sensitive day. (Scroll past the next photo.)
On my last few runs I've seen a lil bunny lying on the side of the path. But today on my run I saw that someone put a flower on her. Ugh. It made me so sad. The flower caught my eye as I was running by and I decided to stop and pay my respects.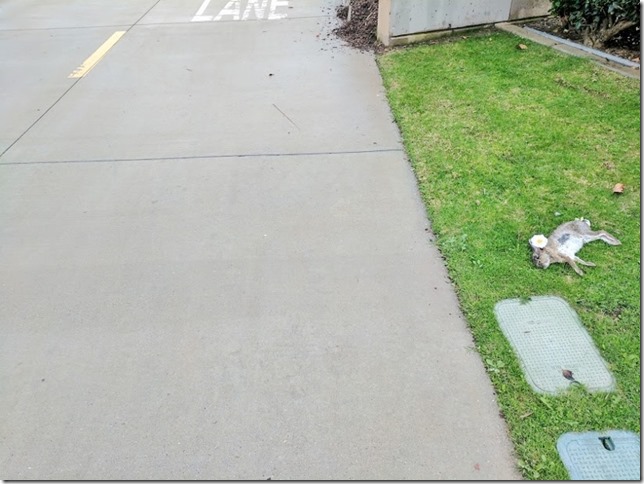 Today Vegas and I put together a quick arms strength workout you can do after your run. I know most of us struggle with making time to do cross training and strength training when running is the priority. Well, no excuses – you can do this in about 10 minutes at home.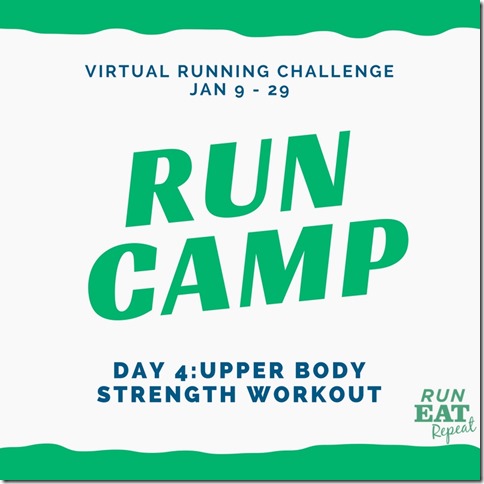 Run Camp Day 4 – Strength Training
How often do you strength train? If the answer is never or rarely – do this upper body strength session TODAY. You have to do the work if you want changes to happen.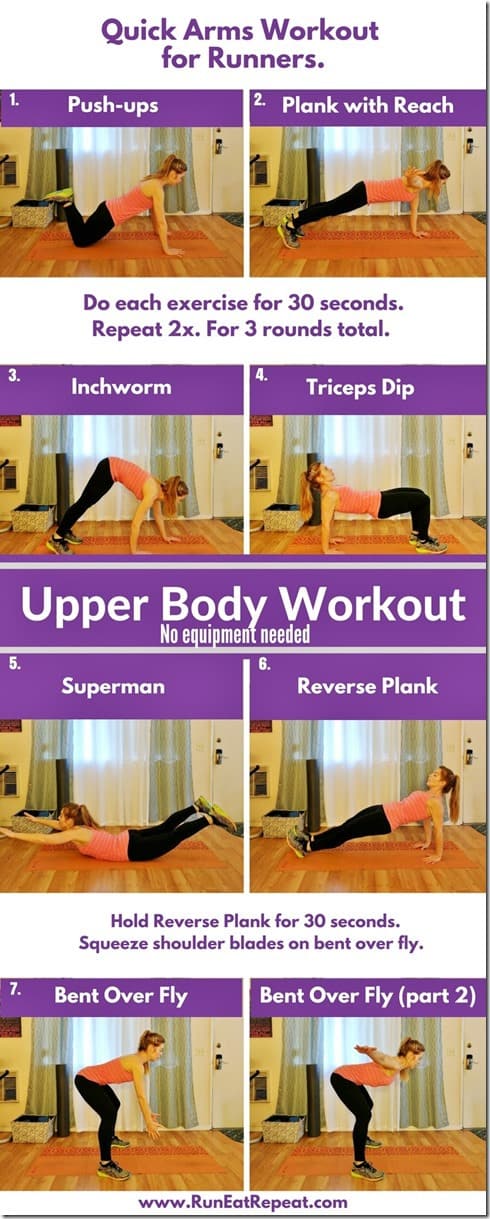 Upper Body No Equipment Workout for Runners
Push-ups
Plank with shoulder tap or reach (alt arms)
Inchworm
Triceps dip
Superman
Reverse plank
Bent over fly
30 seconds each. Repeat 2x.
I aim to do strength training 2 times a week. I focus on upper body and core.
I'll usually choose a workout that is focused on one of those areas and skip the lower body because it's always so tired. You can also find at home workouts on Pinterest OR hit the gym for a circuit workout.
Question: How often do you do strength training?